Buying a mattress
There are many types of cot mattress available. You can choose between foam spring interiors, natural fibres, special anti-allergy fillings, or a combination of any of the above.
You may find it difficult to decide which is the best and safest mattress for your baby. But The Lullaby Trust states that it doesn't matter what kind of mattress you use, as long as it:
is firm not soft
fits the cot snugly without any gaps
doesn't sag
doesn't have signs of wear and tear
Any mattress you choose should conform to BS 1877-10: 1997. It should also be at least 8cm to 10cm deep to support your baby while she sleeps.
If the mattress you choose has a fabric cover, vacuum it regularly to keep dust mites at bay.
Unless you know the history of a second-hand mattress, buy a new one. This will give you peace of mind.
Foam mattresses
Foam mattresses are generally the cheapest. They are designed to provide the right support and maintain your baby's natural posture. They often have a wipe-clean PVC cover or removable, breathable covers on one or both sides. They may also have ventilation holes to help keep your baby cool, but these aren't necessary.
Pros
lightweight
provide good support
good value for money
generally easy to keep clean
Coil spring mattresses
These traditional mattresses have a coiled spring interior with layers of felt and foam padding. They often have a cotton cover on one side and PVC, or other wipe-clean material, on the other side.
A spring inner core will support your baby. These mattresses also tend to hold their shape well. If you choose a cot bed, you may prefer a coil spring mattress as they tend to be longer lasting than foam.
The space within the spring lattice allows for increased airflow through the mattress. This helps to regulate a child's body temperature and to keep the mattress fresh.
Pros
They are a traditional, popular choice with many parents.
In hot weather, you can lay your baby on the cotton cover side to prevent her becoming clammy.
Cons
More expensive than a foam mattress.
The cotton side may be preferred for comfort, but can be more difficult to keep clean, unless your mattress has a removable panel.
Pocketed spring mattresses
These mattresses are very similar to coil spring mattresses, but each spring is in its own pocket to provide improved support for longer.
Pros
excellent support
extremely hard-wearing
Cons
Expensive.
Probably not cost-effective, unless you have a cot bed that your baby will sleep in for several years, or the mattress will be used for more than one child.
Dual Core™ mattresses
The Dual Core™ cot mattress is a patented design that incorporates two cores in one. It aims to meet the needs of your child from when they are first born to when they start school.
For your newborn baby, it has a coir and orthopedic foam interior, which provides a flat and firm sleeping surface. As your baby grows into a toddler and preschooler, the second core incorporates micro-pocketed springs to conform to your child's changing weight and shape.
Pros
excellent support throughout your baby's early years
extremely hard-wearing
holds its shape well
Cons
Natural fibre mattressess
Natural fibre mattresses have a core of coconut fibre with other layers of different materials. The fibres are coated in latex for strength and protection, and the natural fibre filling helps air to circulate through the mattress. These mattresses are available with a soft cotton or wipe-clean covering.
Pros
Good choice if you are concerned about your baby sleeping on synthetic material, or you are concerned about introducing unnecessary chemicals or synthetics into your home.
One of the firmest types, so the mattress is long-lasting, and holds its shape well. This could be a sensible choice if you want a mattress that will last for more than one child.
Cons
More expensive than foam or most spring interior mattresses.
Less widely available than other types of mattress.
Hypoallergenic mattresses
If allergies or asthma are a concern in your family, you may want to consider a hypoallergenic mattress for your baby. These come with a quilted top layer that can be easily detached and washed at 60 degrees C to kill the dust mites that may cause allergies. Allergy UK has a list of approved mattress covers and bedding.
Pros
Good choice if your baby has allergies or asthma.
Easy to keep clean.
Cons
May be more expensive than other kinds of mattress.
For most babies, this may be a luxury buy.
We've used shopping tag symbols to show you where we've placed an Amazon shopping link. Purchasing through these links may earn BabyCentre a small Amazon commission. Thanks for supporting us!
How to choose the best mattress for your baby
First published on Monday 1 August 2016 00:00 BST Last modified on Friday 17 May 2019 , 16:14 BST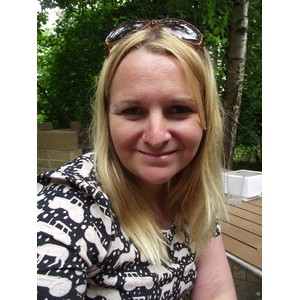 Lucy Dimbylow
All parents long for a good night's sleep, and choosing the right mattress for your baby's bed could help make it a reality.
When you're buying nursery furniture for babies and toddlers, ensuring that you pick a decent mattress will help to keep your baby cosy and comfortable overnight, and will also ensure that he's sleeping safely, reducing the risk of sudden infant death syndrome (SIDS), also known as cot death.
How much does a cot mattress cost?

There are four types of mattress for your baby's bed.
The cheapest is foam, followed by sprung or coiled, then pocket sprung, and finally – and most expensive – natural fibre.
Moses basket and crib mattresses range from around £8 to £30, while mattresses for cots and cot beds cover a scale from £20 to £450 or more.
What are the different types of cot mattress?
Of the four types of baby mattress, foam mattresses are the most economical buy.
They're usually made of a single layer of foam, which should be 8-10cm thick for comfort, with a waterproof fabric cover that can often be unzipped and machine-washed so it's easy to keep clean.
Some have ventilation holes at one end, although this isn't necessary.
They're a good-value option, but can make babies feel rather clammy and sweaty in bed; your baby's weight may also lead to a permanent indentation developing in the spot where he sleeps.
Sprung or coiled mattresses are made up of coiled springs arranged vertically next to each other inside the mattress.
These are then topped with foam or felt, and all encased in a fabric mattress cover, which usually has one waterproof, wipe-clean side.
They're a little more expensive than foam mattresses, but are firmer and tend not to mould to your baby's shape.
However, the springs can sometimes be felt through the surface of the mattress, which could compromise your baby's comfort.
You can get mattresses made to measure if your cot is an unusual size, but this can work out as quite an expensive option.
Pocket sprung mattresses are also filled with springs, but they're enclosed in individual fabric compartments.
They're comfortable, supportive and hold their shape well, but they are among the most expensive mattresses on the market.
Finally, natural-fibre mattresses are filled with fibres such as coir (coconut fibres), coated in latex rubber for extra durability.
These mattresses don't get deformed by your baby's weight so they generally last a long time, which could make them a wise investment if you're buying a cot bed that converts to a junior bed that your baby can use for several years.
The natural fibres also let air circulate so your baby doesn't get so hot and sweaty.
However, they are expensive and aren't as widely available as other types of mattress.
Some baby mattresses have a hypoallergenic covering that can be unzipped and machine-washed.
This helps to prevent allergic reactions caused by dust mites, pet hair and other allergens.
Baby mattresses come in different sizes to fit Moses baskets, cribs, cots and cot beds, but it's important that you carefully check the dimensions before you buy.
Not all baby beds are regular sizes – for example, cots come in standard and continental sizes – and it's essential that you buy a mattress that fits the bed snugly to prevent your baby getting an arm or leg trapped between the mattress and the side of the bed.
You can get mattresses made to measure if your cot is an unusual size, but this can work out as quite an expensive option.
What you need to know about cot mattresses
Cot mattresses should meet the safety standard BS 1877-10:1997, so always check this out, especially if you're buying online from a lesser-known retailer.
It's also advised that you always buy a new mattress with a waterproof cover for your baby's bed, even if you're using a second-hand Moses basket, crib or cot, as this will help to protect against SIDS.
Checklist
Foam mattresses are the cheapest sort of baby mattress but don't hold their shape well.
Sprung and pocket sprung mattresses are better at keeping their shape but more expensive.
Natural fibre mattresses are good quality and stay in shape but are the priciest type.
Always check dimensions to ensure the mattress is a good fit in your baby's bed to prevent injuries.
Read on:
This article contains affiliate links, which means we may earn a small amount of money if a reader clicks through and makes a purchase from Amazon. All our articles and reviews are written independently by the Netmums editorial team.
Best Crib Mattresses of 2020
Choosing a crib mattress can be confusing. Here's what to know to have your baby sleeping like, well, a baby.
During the first few months of life, your baby will spend more time asleep than awake—although it won't always seem that way! Part of getting your little one to sleep soundly is creating a good sleeping environment.
In this article:
What Are the Types of Crib Mattresses?
There are different types of crib mattresses to choose from, but what matters most is getting a quality one. Which type you end up buying is more a matter of personal preference. Here are the options:
Innerspring mattresses:This traditional mattress type has steel coils inside, which makes it resilient and sturdy. Above the coils, innerspring mattresses have layers of different cushioning materials, such as polyester, cotton or foam.
You'll see innersprings described by their coil count (that's the number of steel coils in the mattress; the more coils, the more supportive) and steel gauge (the thickness of the coil; the lower numbers are thicker). Some models also have metal border rods that provide stability around the edges.
Innerspring mattresses can be pricey, especially if you're looking into higher coil count. Reliable brands range from $80 to $300. These mattresses also tend to weigh more (something to consider for when you have to change crib sheets in the night).
Foam mattresses:These are typically made from polyurethane, a foam resin. Foam mattresses can be a great choice because they're lightweight and durable, and are also usually the least-expensive mattress option.
When choosing a foam crib mattress, you want to make sure it's resilient. Test this by pressing your hand on the mattress and seeing how long the surface takes to regain its shape (the faster, the better).
Also, look for a mattress that has a higher density, which makes it firmer. You can test this by how heavy it is (denser mattresses are typically heavier) or by squeezing the sides of the mattress (you won't be able to press that hard on denser models).
Double-sided mattresses:2 for 1! These mattresses have a firmer infant side and a softer side that is more appropriate for toddlers who still use a crib or convertible toddler bed. Just flip it over to give your tot a softer, more comfortable mattress.
Keep in mind though, these models might be more expensive than some infant crib mattresses. And, you'll have to remember to place the correct side of the mattress facing up when you're changing the crib sheets.
How to Choose a Crib Mattress
Crib mattresses are similar to adult mattress, but with a few special considerations. Here's what to look for in a crib mattress:
Firmness:Crib mattresses are firmer than adult ones in order to keep babies safe and to support growing bones while they sleep. Make sure the mattress is rated for infant use.
Waterproof:Crib mattresses should have a vinyl or polyethylene surface to make them waterproof and resist mold. If yours is fabric be sure to use a waterproof cover.
Fit:The mattress should fit snugly against the frame. You shouldn't be able to fit more than two fingers between the mattress and the crib. If you choose a mini crib or bassinet, the same sizing rules apply.
Materials:Some parents prefer mattresses made from natural and organic materials to avoid chemicals used in standard mattress production. (Note: No health effects have been evaluated yet).
Crib Mattress Safety Guidelines
Obviously, your baby's safety is a top priority. Here are a few safety basics to keep in mind when choosing a crib mattress:
Avoid second-hand if possible:Because of the dangers associated with mold and bacteria, it's best to avoid a used mattress, especially if you don't know the history of the product. Reusing one from another one of your children? Make sure there aren't any openings in the waterproof cover where mold could've taken root.
Keep the crib empty:Although they look lovely, pillows, bumpers, stuffed animals and blankets shouldn't be in a baby's crib. That's because they can wind up covering your baby's face and be a suffocation hazard. Keep it to a fitted sheet only.
Place baby on their back:The safest sleeping position for your baby is on the back. It reduces the risk of sudden infant death syndrome (SIDS), which is the leading cause of death in the first year of life.
Check before you flip the mattress:If you have a double-sided mattress, check with your pediatrician to see if the time is right to flip it over to the toddler side. Most parents make the switch when their children are about 12 months old.
Do you think this content is helpful? Let our editors know!
How We Chose Our Best Crib Mattresses
We asked thousands of real Babylist families about the products they love the most. We took the top products they shared with us and added our own research and insight to tell you about the best crib mattresses.
How to Choose a Crib Mattress in 7 Easy Steps
Good sleep is paramount for your baby's health and how comfortable his sleeping place is will determine the quality of his sleep. Because of this, it is of utmost importance that you find the best crib mattress for your baby. But with all the different types, sizes and thickness of mattress in the market, how can you know which one is the best for your baby? If you wish to know how to choose a crib mattress, keep on reading. This article will give you the steps to take!
What You Will Need
To find the perfect crib mattress, you will need the following materials:
Measuring Tape
Baby's Crib
Step Instruction
Are you ready to find the perfect crib bedding for your little one? Well, you do not have to wait any further! Here are some of the steps that you should take:
Step 1. Get the dimensions of your crib.
Of course, the first step that you should take is to measure the length and width of your crib. Yes, there are standard sizes for a crib mattress, but you need to find a mattress that will snugly fit your crib. Make sure to jot down the measurements and bring the list with you when you go shopping.
Pro Tip: When choosing the size of your crib mattress, make sure that only one finger can squeeze in between the gap of the crib and the mattress. Any gap larger than this is dangerous as there is a risk that your baby might slip in the gap and suffocate.
Step 2. Decide on what type of mattress you need.
There are actually two types of crib mattress, and it is important that you know the difference between the two kinds so you can determine which best suits your needs.
The first category is the foam mattress. This type of mattress is loved by many because of its pliability, making it the most comfortable type of mattress to use. However, it is not that durable. The second type is innerspring mattress which is known for its durability and excellent support, but it does not distribute weight evenly.
Step 3. Check the mattress' firmness.
The National Institute of Child Health and Human Development states that firmness of the mattress is one important factor to consider to prevent SIDS or Sudden Infant Death Syndrome.
If you opted for foam mattress, the thing that you have to consider to ensure its firmness is its weight. The heavier the mattress is, the denser it is and the denser it is, the higher the quality it has.
If you have decided to buy an innerspring mattress, the thing that you have to take a look at to ensure its firmness is the number of coils that it has. It is a must that you opt for a mattress that has over 150 coils, and it must also contain a border coil to provide additional support for the baby.
Step 4. Look for certification.
Keep in mind that quality of the mattress is important and you can determine the quality of a mattress through its certification. A certified mattress is one that complies with the safety standards that have been set forth by the American Society for Testing and Materials and The CPSC.
You can usually find the certification at the side of the mattress. If the mattress has no certification, it means that did not pass the minimum requirement, and it is not safe for use.
Step 5. Inspect mattress for vent holes.
Have you noticed those covered holes located at the sides of the mattress? Those are what you call vent holes, and they are incorporated into the design of the mattress for a good reason—to allow the air to properly circulate in and out of the crib mattress.
These vent holes allow odors to escape from the mattress, keeping the mattress smelling good and fresh for a long period of time. So if you plan to buy a mattress, opt for one that has these holes.
Step 6. Choose a mattress cover.
Last but definitely not the least, you also need to decide on the type of mattress cover you wish to have. When it comes to choosing a mattress cover, there are some qualities to look out for. These include triple lamination, nylon support, and thick vinyl material.
When a mattress cover has these features, it can be able to withstand wear and tear, and it can be used for a longer period of time.
Step 7. Make the decision.
After considering all these important factors, it is time that you make the decision. Whatever decision you have made, it is important to do a final inspection of the product to make sure that it has no defects or damages.
Pro Tip: Keep in mind that providing your baby a safe and comfortable sleeping space does not end in choosing the right crib mattress. You also have to properly maintain and take good care of the mattress. That means cleaning it regularly and following the care instructions that the manufacturer has provided.
Conclusion
Choosing the right crib mattress is important in ensuring that your baby will have quality and sound sleep. Unfortunately, the selection process is not as easy as you would want or expect it to be. With all the types and brands of crib mattresses available in the market, how would you choose the best one?
We have provided the steps you need to take on how to choose a crib mattress. All you have to do is follow these steps and take into consideration the factors mentioned above, and you can certainly find the best crib mattress for your little one.
So, what do you think of this article? Feel free to ask your questions and share your sentiments in the comments section! I am excited to know what you would have to say!
How to buy a crib mattress
The lowdown on crib mattresses
A good mattress not only makes bedtime cozier – it supports your growing baby and keeps her safe. Consider cost, comfort, and durability, as your baby will probably sleep in a crib for up to 3 years.
Types of mattresses
Foam mattressesare generally the lightest option. These are available in a variety of thicknesses, usually between 3 and 6 inches. Look for foam mattresses that are firm, on the heavier side, and resilient when you press your hand on them. Too soft a surface can conform to a baby's shape and create a risk of suffocation and a sudden infant death syndrome (SIDS) hazard.
Innerspring mattressesare coils covered with foam, padding, and fabric.
Better-gauge steel and higher-quality cushioning is heavier and more expensive, as well as firmer and more durable.
Organic mattressesare made with all-natural or organic materials, including cotton, wool, coconut fibers, food-grade polymers, plant-based foam, and natural latex. These mattresses can be innerspring, foam, or other – it's hard to classify a mattress stuffed with coconut-husk fibers.
Organic crib mattresses can be expensive, but some people say the peace of mind is worth the price. They contend that chemicals and industrial compounds used in standard mattresses – flame retardants known as PBDE (polybrominated diphenyl ethers), vinyl, and polyurethane foam, for instance – emit toxic gases, and that the substances used to make mattresses could harm babies. Others say materials like latex can produce an allergic reaction in infants.
As researchers continue to analyze issues of toxicity, advocates for going organic point out that if these chemicals could be harmful, the safest thing to do is to buy a crib mattress that doesn't use them.
"Breathable" mattresses, made of materials that are supposed to allow a baby to breathe freely even if his or her face is pressed up against it, are getting more popular. Experts haven't yet weighed in on their efficacy.
What to look for when buying
The right size:A mattress needs to fit snugly in the crib, with no space between the side of the mattress and the crib frame. If there's a space, the mattress is too small and could be a suffocation and entrapment hazard. The size of both crib mattresses and cribs is standardized by the federal government, but due to slight variations in each, not every mattress will fit perfectly in every crib.
Firmness:The firmer the crib mattress the better (mattresses designed for older children and adults may not be firm enough). Even if it feels very stiff to you, your baby will adjust to it.Consumer Reportssuggests this test: "Press on the mattress in the center and at the edges. It should snap back readily and should not conform to the shape of your hand."
Density:You want high density so it's firm enough to keep your baby safe while sleeping. Most foam mattresses don't list density on the packaging, but weight can be a good indicator. As for innerspring mattresses, manufacturers often equate the number of coils with firmness, but the gauge of the wire is just as important. Lower gauge means thicker wire, which is stronger and therefore firmer. Look for a mattress with 135 or more coils and a gauge of 15.5 or lower.
Resiliency:When you push your hand down into the middle of the mattress and remove it, how quickly does it regain its shape? Faster is better; sleeping babies make an impression on the foam, and it can be difficult for them to change position if the mattress retains their shape. Some foam mattresses are "2-stage" or "dual firmness," with a firm side for infants and a softer side for toddlers.
Weight:A typical foam mattress weighs about 7 to 8 pounds, although mattresses made of memory foam (an especially dense form of polyurethane) can weigh close to 20 pounds. Innerspring crib mattresses are heavier in general, weighing in at about 15 to 25 pounds. Keep in mind that you'll be hoisting up a side of the mattress, or lifting the whole thing, when changing your baby's sheet.
Mattress cover (ticking):For water resistance, look for double- or triple-laminated ticking reinforced with nylon. This composition is also more resistant to tears, holes, and soggy diapers. Organic mattresses usually have cotton covers; parents may want to consider a fitted waterproof mattress cover.
Venting:Look for small holes on the sides of the mattress that let air flow in and out. A mattress will smell better if it has plenty of vent holes to let odors escape. Diapers do leak, so this is important.
Cleaning:Most traditional mattresses suggest spot-cleaning only. Some have removable covers that can be machine-washed. The innards of at least one crib mattress on the market can be hosed down in the tub once its washable cover is removed.
Certification seals:Crib mattresses for sale in the United States must meet safety standards defined by the U.S. Consumer Product Safety Commission and the American Society for Testing and Materials. (The Juvenile Products Manufacturer Association does not test or certify crib mattresses.) A manufacturer's claim that a product is organic can mean a variety of things, but look for an Oeko-Tex Standard 100 certification (a worldwide uniform certification), which assures you that certain flame retardants and heavy metals were not used to make the mattress.
Important safety notes
Use caution with used or secondhand crib mattresses. Some studies link used mattresses to an increased risk of SIDS, although researchers aren't sure whether the mattresses caused the increase in risk or were simply correlated with an increased risk. (Theories that fungal activity or toxic gases in used mattresses caused SIDS have been largely laid to rest.) Experts recommend that parents avoid old, worn mattresses, particularly those with foam/padding exposed – which can increase the potential for bacterial growth – or those that hold an indentation after your hand is placed firmly on the surface, then removed.
Air mattresses are not safe for babies. The soft surface is a suffocation hazard. As the CPSC warns, "Never place infants to sleep on air mattresses or other soft surfaces (such as water beds and adult beds), which are not specifically designed or safe for infant use."
No matter what mattress parents choose, they should continue to follow the American Academy of Pediatrics' safe-sleep guidelines and put babies to sleep on their backs on a firm, bare surface.
What it's going to cost you
Crib mattresses start at about $40 and can range to more than $350. Organic mattresses start at about $80 and can reach $400.