Does Goodwill Take Used Mattresses?
Blog Home ❯ Mattress Tips & Tricks ❯ Does Goodwill Take Used Mattresses?
Everything you need to know about Goodwill mattress donation in one easy guide.
You've got a mattress to get rid of, but you don't want it to end up in a landfill and you would much rather your old, unwanted mattress go to someone in need. Yourfirst thought is to donate the mattressto Goodwill, a charitable organization that's become synonymous with donating used goods.
But, wait a second.Does Goodwill even take old mattresses?You think you remember hearing something about how Goodwill stopped taking mattress donations but you're not really sure and you're having trouble finding the answer online.
In this article, we'll tell you whether you can donate your old mattress to Goodwill, how mattress donation works, and what are your alternative options for getting rid of a mattress while keeping it out of the landfill and from hurting the planet.
Need fast mattress removal & disposal? BOOK A PICKUP ❯
Can you donate a mattress to Goodwill?
When people donate their used stuff to Goodwill, it usually gets re-sold in one of the organization's thrift stores. Some of the money from the sale of these donations then goes to support the charity's work in the community. Last year,nearly 300,000 people in North Americawere able to find employment thanks to the clothing and household items donated to local Goodwill organizations.
Goodwill says on their website that although it's hard to turn down a donation that helps to fund Goodwill programs, they do have to refuse some items. These areitems that are not recyclableor that contain hazardous materials, or items that cost more to transport, repair, or refurbish than what they can be sold for in Goodwill's stores.
Unfortunately, the list of items thatGoodwill cannot currently acceptdoes include mattresses and box springs. This includes waterbed mattresses and waterbed frames as well as traditional innerspring and foam mattress sets.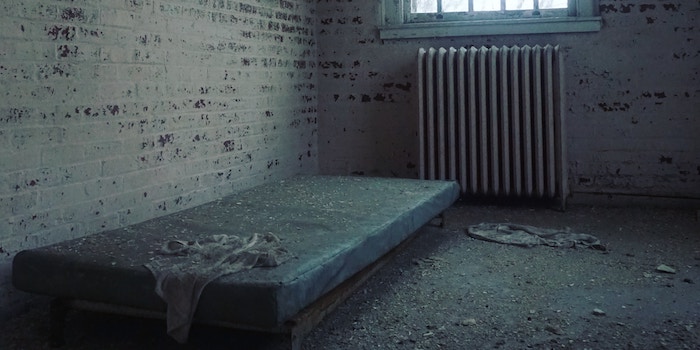 This is because widespreadhealth and sanitation lawsacross the country would require the donated mattresses to be sanitized and refurbished before being resold in Goodwill's stores, and as I just mentioned, this process just isn't cost effective enough for the organization to be able to accept used mattresses at this time.
All is not lost, however. Despite the current sanitary bedding laws, there are still plenty of charities and organizations across the US that you can donate a mattress to. Just because Goodwill won't take your unwanted mattress, there are plenty of other ways to put a discarded mattress to good use.
Unwanted mattress set driving you nuts? BOOK A PICKUP ❯
Where You Can Donate a Mattress
Because of the current epidemic spread of bed bugs, you might not be able to find a charity that takes used mattress donations. Many charities refuse to sell donated mattresses, but some charities will take your mattress to reuse the materials. Other charities accept used mattresses in order to recycle them.
Check with nonprofit thrift stores and charities in your area to ask about their policies on taking used mattresses. Some charities, such as Goodwill,will not accept any mattress donationsat all, while other organizations will accept mattress donations but only in certain locations and conditions.
It's important to remember that the charities that do take mattress donations are almost always short onspace to store and house the mattressesthat get donated. For example, you may have better luck donating a twin size bed than you would trying to donate a queen or a king.
With that said, here is a list ofcharities you may want to contactto see if they will accept your used mattress donation:
National Furniture Bank Association
Furniture Banks Across America
Catholic Charities
St. Vincent de Paul
Vietnam Veterans of America
DonationTown.org
Local homeless or battered women's shelters
Local nonprofit thrift stores
Larger organizations likeSalvation Army and Habitat for Humanity usually do notaccept mattress donations, for the same reasons that Goodwill does not take used mattresses.
There are a few Salvation Army locations that you can donate a mattress to, as long as the mattress doesn't have anystains, rips, or other damage. Call your local Salvation Army donation center and ask what their requirements are for mattress donation.
It's easier to donate a mattress when you live in a big citywhere there are more organizationsand charities that have the resources to handle mattress donations.
These charities often work with people who are in need of a mattress or bed, so the donated beds and furniture items go directly to those who need them instead of being sold in a thrift shop to raise funds for the organization's operations.
That's why you should think about donating your mattressonly ever if it is in good condition. If your mattress is stained, ripped, infested, orjust generally unusable, then if you donate your mattress you're only creating more work for the charity you donate it to.
This can be a big problem, especially since that charity has to spend precious time, effort, and money figuring out how to dispose of the mattress you donated soon after you drop it off.
If this sounds like your mattress, a good alternative would be to use a mattress disposal service instead. This way, you can still have your mattress recycled or donated to charity, with the added bonus of having it hauled away from your home soyou do none of the heavy lifting.
Looking for green mattress disposal? BOOK A PICKUP ❯
What to Do with an Old Mattress
Instead of going through the troubleof trying to find a charity to donate your mattress to, you can book a pickup with an eco-friendly mattress removal company, like Mattress Disposal Plus, that will have your used mattress donated, recycled, or repurposed instead of dumping it in a landfill.
Because they havemore resources and connectionsthan you or I do, a mattress removal company may be able to donate a mattress to a charity or find another use for it, even though you could not find a charity that would take the mattress.
Mattress Disposal Plus is a professional, licensed and insured mattress removal company that will pick up your used mattress, box spring, bed frame, furniture, and other unwanted items and get rid of them for you in an environmentally sound way, such as recycling or donation.
While most other junk removal companies base their prices on how much room your stuff takes up on their truck (allowing them to charge you more),Mattress Disposal Plus bases their priceson item count, allowing them to charge an average of 20-30% less than those other guys.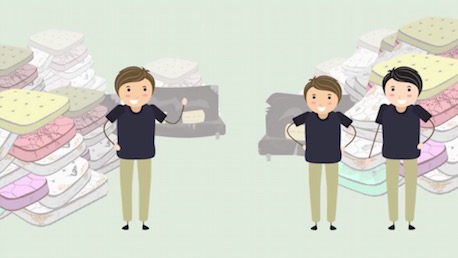 Stress-Free Mattress Removal with Mattress Disposal Plus
When you schedule a pickup with Mattress Disposal Plus to have them haul away and get rid of your old mattress for you, you don't have to deal with thestress and hassle of donatingor throwing away an unwanted mattress.
Customers who go withother licensed mattress haulersvirtually always experience sticker shock once their mattress is loaded onto the truck, thanks to dishonest pricing and hidden charges.
Because they provide customers with an honest final price up front before you even book your pickup, Mattress Disposal Plus makes it easy to know what to expect and to compare prices when researching other disposal options.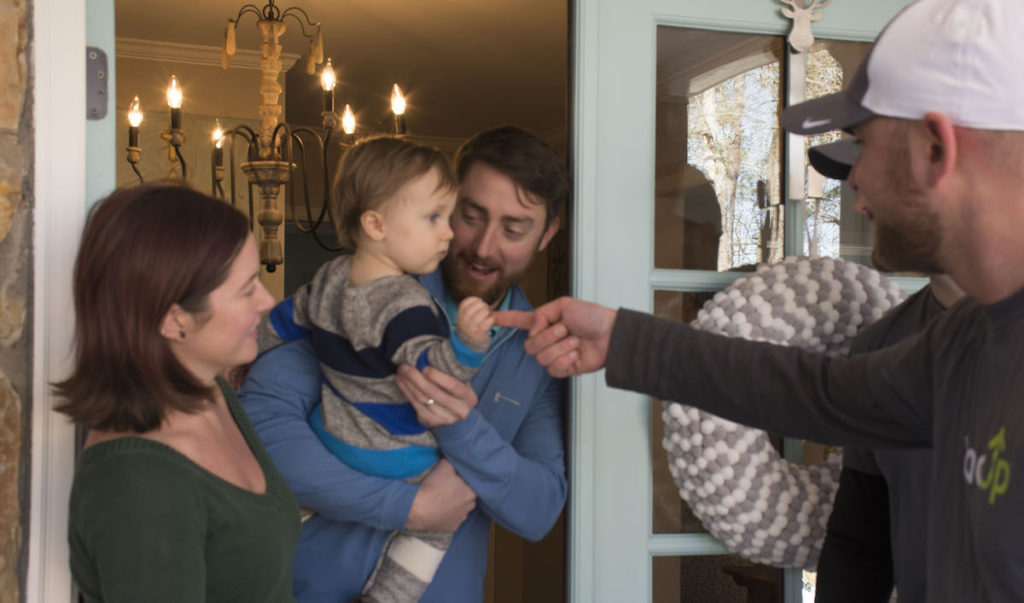 Mattress Disposal Plus believes that getting rid of a mattress, furniture, or other unwanted items should bestress-free and affordable for the customer. They're transparent about their pricing because they want to make sure your mattress disposal experience is one of great value, from start to finish.
If you're still not sure what to do with that old mattress, take a look at this guide to mattress disposal for more ideas and detailed information on mattress disposal.
If you'd rather have somebody do all the hard work for you, get in touch with us or book a pickup online to schedule mattress removal & disposal service.
How Much Does a Good Mattress Cost?
Quick Overview
Mattresses sold today range in price from $150 or less to more than $5,000, but most shoppers can find the mattress they need for under $1,000. The price-point of a mattress depends on several factors, including type, size, height, material composition, and durability.
This guide offers shopping tips for comparing mattresses based on different factors and finding the right model for you and your sleep partner at a reasonable price.
Average Mattress Prices
Mattress type impacts the price-point more than any other factor. The price range of foam mattresses, for example, varies significantly from the price ranges of latex or hybrid models. The table below features current price ranges for five common mattress types; please note that the prices listed below are for Queen-size models. Click the links in the left-hand column to read our full analyses of each mattress type.
| | | | | |
| --- | --- | --- | --- | --- |
| Mattress Type | Low Price Range | Medium Price Range | High Price Range | Average Price-Point (Queen) |
| Innerspring | Less than $700 | $700 to $1,200 | More than $1,200 | $1,038 |
| Foam | Less than $600 | $600 to $1,200 | More than $1,200 | $1,044 |
| Latex | Less than $1,500 | $1,500 to $2,500 | More than $2,500 | $1,971 |
| Hybrid | Less than $1,500 | $1,500 to $2,200 | More than $2,200 | $2,077 |
| Airbed | Less than $1,500 | $1,500 to $2,500 | More than $2,500 | $2,283 |
Cost Factors for Different Mattress Types
Next, let's look at some factors that influence the price of different mattress types.
Cost Factors for Innerspring Mattresses
Here are some important considerations to make when looking at innersprings:
The price-point of an innerspring mattress is often tied to durability and lifespan. Cheaper models tend to feature polyfoam comfort layers and bonnell coils, which typically perform for three to five years. Costlier innersprings may feature memory foam or latex in the comfort layer and more durable coils — such as offset or continuous-wire coils — in the support core.
Some innersprings are constructed with pocketed (or fabric-wrapped) coils; it's important to note that mattresses featuring at least two inches of memory foam and/or latex in the comfort layer and pocketed coils in the support core are technically considered hybrids, not innersprings.
Gauge (or thickness) can be used to determine how durable a mattress coil is; thicker low-gauge coils are more durable than thinner high-gauge coils.
Many mattress manufacturers list 'coil count' as a measure of quality and durability — and the price may reflect this — but coil count does not necessarily reflect the lifespan of an innerspring mattress.
Cost Factors for Foam Mattresses
Foam mattresses are typically priced using the following criteria:
Foam density plays a role in mattress durability, and is a key factor for foam mattress pricing. Low-density foams are softer and tend to deteriorate quickly, and are most often used in relatively cheap mattress models. High-density foams are firmer and tend to last longer; they are usually used in models with more expensive price-points.
Another key consideration is the type of foam used. Polyfoam (even high-density polyfoam) will degrade faster than most memory foams. As a result, the cost of an all-polyfoam mattress is usually much lower than the cost of a memory foam mattress. Likewise, mattresses with specialty memory foam (such as gel or copper-infused memory foam) are more expensive than those with standard memory foam.
Most sleepers feel more comfortable on memory foam than polyfoam. However, price-point does not appear to be a significant factor in customer experiences with memory foam compared to performance factors like firmness and conforming/pressure-relieving abilities. For this reason, shoppers may be able to find a memory foam mattress that suits their preferences at a relatively low price.
Cost Factors for Latex Mattresses
The price of a latex mattress is often determined by the following factors:
Latex in mattresses is produced using one of two processes. The Dunlop process produces denser and heavier latex that is most often used in support cores. The Talalay process produces lighter and less dense latex that is typically used in comfort layers. Talalay latex tends to be more expensive than Dunlop latex, but some mattresses contain both.
The price of a latex mattress will also depend on whether natural or synthetic latex is used. Natural latex is extracted from rubber trees and produced without fillers using either the Dunlop or Talalay process. Synthetic latex, on the other hand, is entirely manmade, but is still processed using the Talalay or Dunlop method. The differences in firmness and feel between natural and synthetic latex are negotiable. However, sleepers are much more susceptible to allergic reactions on natural latex.
An important distinction for shoppers is the difference between 'natural latex' and '100% natural latex'; the latter does not contain any fillers whatsoever, while the former may not be entirely natural. In some cases, mattresses sold as 'natural latex' are actually made of mostly synthetic latex.
Cost Factors for Hybrid Mattresses
Cost considerations for hybrid mattresses include the following points:
In order to be considered a true hybrid, a mattress must have at least two inches of memory foam and/or latex in the comfort system and a pocketed coil support core. Many mattresses are sold as hybrids, even though they don't meet this criteria. For example, some models sold as hybrids feature latex and memory foam components, but the support core is made of polyfoam, not pocketed coils.
Some hybrids feature a layer of microcoils in the comfort system for added conforming and pressure relief. Models with microcoil layers are usually more expensive than standard foam-and-coil hybrids. However, customer satisfaction ratings between microcoil and non-microcoil hybrids are comparable, suggesting that these components do not play a significant role in sleeper experiences.
Cost Factors for Airbed Mattresses
An airbed is defined as any mattress that features air chambers in the support core, rather than foam or coil layers. Airbeds have the highest average price among all mattress types. When pricing airbed mattresses, consider the following:
Most airbeds sold today feature manual or remote controls that allow users to inflate or deflate air to match their comfort preferences; many can be toggled using online apps. Remote-control airbeds — especially ones that utilize smart-app technology — are almost always more expensive than manual-control models.
Airbeds with memory foam, latex and/or microcoils in the comfort layer are usually priced higher than those with standard polyfoam comfort systems.
Airbed prices somewhat correlate to mattress height, with thicker models being the more expensive option. The number of air chambers may also play a role; traditional airbeds have one to two air chambers, but some newer models have as many as six individual chambers (and cost more on average).
Cost Factors for a Bed Base
The bed base refers to the part of a bed that supports the mattress. Here are a few of the factors to consider when you're thinking about purchasing a bed base to hold up your mattress.
Box springs are generally cheaper than other kinds of bed bases, but may require an additional foundation or legs if you want storage space underneath. It's worth noting that box springs can help to extend the lifespan of your mattress, preventing deterioration and sagging.
Foundations or platforms tend to be on the less expensive side. Like box springs, they can help to add value to your mattress purchase by extending its lifespan. They are generally set up to have storage space below, so there probably won't be a need for extra purchases like with box springs.
There are a few factors that can make your bed base pricier. Some foundations have extra storage drawers and/or headboards, for example. These are often more expensive.
Adjustable beds, which can be raised at the head or foot to create different angles for sleeping, are the priciest options. Still, they can be important for certain kinds of sleepers, such as people with poor circulation, sleep apnea, or other sleep problems. If you have certain sleep conditions, the price of an adjustable bed base may be well worth it for higher-quality sleep over time.
Which Mattress Type Is Best for You?
Now that we've explored cost factors affecting the price of a mattress, let's look at some distinct qualities associated with different mattress types. Customers can use metrics like these to determine which mattress is best for them based on their top priorities as shoppers and sleepers.
| | | | | | |
| --- | --- | --- | --- | --- | --- |
| Mattress Type | Innerspring | Foam | Latex | Hybrid | Airbed |
| Average lifespan | 5 to 7 years | 6 to 7 years | 8 years or longer | 6 to 7 years | 8 years or longer |
| Conforming ability | Poor to Fair | Good to Very Good | Good | Good to Very Good | Good |
| Sex | Good to Very Good | Fair | Fair to Good | Good to Very Good | Fair |
| Temperature neutrality | Good to Very Good | Poor to Fair | Fair to Good | Fair to Good | Fair to Good |
| Noise potential | Fair | Very Good to Excellent | Very Good to Excellent | Good to Very Good | Fair to Good |
| Odor potential | Good to Very Good | Poor to Fair | Fair to Good | Poor to Fair | Fair to Good |
| Edge support | Good to Very Good | Poor to Fair | Poor to Fair | Good to Very Good | Fair to Good |
| Availability | Wide | Wide | Moderate | Moderate | Very Limited |
Additional Mattress Costs
The original price-point is not the only cost associated with mattress ownership. Here are a few more costs that may arise for mattress owners:
Foundations:Mattress customers usually have the option of purchasing a matching foundation to go with their new mattress; most foundations are priced at $150 or higher.
Shipping:Many mattress manufacturers offer free delivery to customers in the continental United States; these deliveries are mostly coordinated through UPS, FedEx and other ground courier services. A few manufacturers also offer free shipping to customers in Alaska, Hawaii, and offshore U.S. territories, but most impose shipping charges of at least $100 for these locations; additional fees may also apply for customers in remote locations in the continental U.S. For companies that do not offer free mattress shipping, customers should expect to pay at least $100.
In-Home Assembly:A large number of mattress companies offer delivery that includes in-home mattress assembly and packaging waste removal; this is often called 'White Glove delivery'. The standard cost of White Glove delivery is $99, but some companies charge more.
Old Mattress Removal:Mattress companies that offer White Glove delivery will often remove the customer's old mattress for an additional charge (usually $50). However, most mattress companies that use ground couriers like UPS and FedEx for deliveries do not offer this service.
Mattress Returns:Mattress sleep trials are common; most companies allow customers to return their mattress within 30 to 90 days of their original purchase in exchange for a refund (specific lengths vary by company). However, many sleep trials include hidden 'shipping and handling' fees for customers that return their mattress during the sleep trial. These details are usually included in the fine print of the company's sleep trial and return policy.
Mattress Exchanges:In addition to mattress returns, some companies allow customers to exchange their mattress during their sleep trial for a model of a different size and/or firmness. The same 'shipping and handling' fees apply. For mattress upgrades, customers will be required to pay the difference in price between the original and the replacement. Typically, one exchange is allowed per sleep trial.
Warranty Costs
A standard mattress warranty should last at least 10 years. Some span 25 years or longer. Warranty terms vary significantly between mattress manufacturers, and there are several costs associated with them.
Most mattress warranties require customers to cover shipping and handling fees associated with repairs for mattresses with defects (such as deep indentations or protruding coils). Additionally, customers should expect to pay shipping and handling fees for replacing their defective mattress with a new model.
Another important warranty consideration is whether the coverage is nonprorated or prorated; some warranties are entirely nonprorated, while others are nonprorated for a set number of years and prorated for the remainder of the warranty coverage period. Nonprorated coverage means that, with the exception of shipping and handling fees, owners do not need to pay extra costs for replacing a defective mattress. During prorated coverage periods, customers must pay extra charges for replacing their mattress; these charges are calculated by multiplying a percentage of the original mattress price (typically 5% to 10%) by the number of years of ownership.
For example, let's say a mattress costs $1,000 and is covered under a 20-year warranty with five years of nonprorated coverage and 15 years of prorated coverage with a 5% prorated charge. If the mattress needs to be replaced during the first five years, then the owner will only be required to pay shipping and handling fees. If the mattress needs to be replaced during the tenth year, then prorated charges are calculated as 10 (years) by 5%; this means that the owner will be responsible for paying half the original price (or $500) to have the mattress replaced. During the eleventh year, this charge will increase to 55% (or $550), and so on until the 20-year period ends.
Most – but not all – 10-year warranties are entirely nonprorated. Some warranties that extend 15 to 20 years or longer are fully nonprorated, but most included prorated coverage periods. In some cases, a mattress warranty will only include two to three years of nonprorated coverage. For this reason, customers should place more emphasis on the length of the nonprorated coverage period than the overall warranty length. Furthermore, most industry experts agree that a mattress should be replaced every seven to eight years; this somewhat negates the need for warranties that extend beyond 10 years.
How to Get the Best Deal on a Mattress
When you're looking for the best possible deal on a mattress, there are a number of factors that come into play. Here are a few tricks and tips, as well as some important factors to consider when looking for a great mattress deal.
Research
It's important to do your homework when you're looking for the best deal on a mattress. Conduct market research before you buy, and you'll end up with a higher-value purchase in the end.
Mattresses vary widely in terms of durability, firmness, prices, and overall quality. Compare customer reviews and brand prices in order to get the most value for what you pay.
Holiday sales
Date-specific deals are huge in the mattress industry. If you time your purchase correctly, you can save quite a bit on your mattress. Here are some of the most common holidays and other sales days when you might snag a mattress deal:
| | | |
| --- | --- | --- |
| Holiday | Date | Sale Description |
| President's Day | 3rd Monday in February | President's Day is usually the first opportunity all year to celebrate with mattress savings. Virtually all online mattress sellers provide brand-new coupon codes for this holiday. |
| Memorial Day | Last Monday in May | Many mattress brands offer Memorial Day promotions. Brick-and-mortar stores may have some savings, but online mattress companies will usually provide ultra-steep price cuts and special deal throughout Memorial Day weekend. |
| Independence Day | July 4th | Along with fireworks and outdoor barbecues, mattress sales have become synonymous with Independence Day. Okay, maybe not quite the same, but July 4th does bring significant mattress savings every year. While many stores close on this holiday, look for sales on the 3rd or 5th. |
| Amazon Prime Day | July 15th | This midsummer sales day provides endless deals for members of Amazon Prime. Even if you're not a Prime member, though, other mattress sellers will often publish new coupon codes on their own sites to draw customers away from Amazon, so scour various sites for deals. |
| Labor Day | First Monday in September | Labor Day has long been a major discount day for the mattress industry. Starting on the Friday before the holiday, look for new coupon codes, steep discounts, and other promotions at online mattress retailers. |
| Veterans Day | November 11th | New coupon codes and promos almost always come out on Veterans Day. This mid-November discount opportunity is an especially good time to look out for great deals before the holidays, as mattress companies try to sell as much of their inventory as possible before the approaching winter rush. |
| Black Friday | The day after Thanksgiving, or the fourth Friday in November | Black Friday is a massive sales event for both e-commerce and brick-and-mortar retailers. Because it's a weekend-long event, and because so many sellers are competing with one another, you can usually find a steal just after Thanksgiving with a little research and price-matching offers. |
| Cyber Monday | Monday after Thanksgiving (may fall in late November or early December) | This e-commerce sales holiday boasts a longer discount window than most other discount days, with some sales lasting the entire week or even longer. Sellers actively compete in a race to the bottom of the price barrel on this post-Thanksgiving holiday, so if you're looking for the ultimate steal, this is a good time to find one. Be on the lookout for extra perks on Cyber Monday, too, like free bedding and shipping. |
Get a friend referral
If you have a friend who recently bought a mattress or is looking to buy one, you could save money on your own mattress purchase. Some retailers offer a referral deal on your purchase when someone who purchases a mattress (or, in some cases, other furniture or household goods) refers you to the company.
Choose a brand that offers free shipping
Buying a mattress online is often cheaper than buying one in person, and most retailers offer their products on the web in today's market. Many companies offer free shipping, which is a major perk.
If you can dodge the shipping costs, online is often the best way to go when it comes to buying a mattress. On the web, you can almost always find a great mattress deal, with no markups from third-party retailers.
Consider durability
Ultimately, one of the best ways to save money in the long-term is to get a mattress that will last you a long time. When it comes to mattress value, the price point is just one small piece of the puzzle: A mattress that you can use comfortably for many years to come is key.
Do market research on the most durable mattresses. Read customer reviews to make sure the mattress will last a long time for the price you'll be paying.
Conclusion
Generally speaking, the average sleeper will be able to spend $1,000 or less for a mattress that suits their comfort and support preferences. However, mattress shoppers are urged to thoroughly research different products before making a purchase. In order to find the right mattress at the lowest available price, be sure to compare different models based on factors like type, material composition, firmness, and durability, as well as company policies regarding shipping and delivery, sleep trials, and warranty coverage.
To view and compare different mattress brands based on price, please visit our Product Comparison Page.
How Much Does Mattress Removal Cost?
Blog Home ❯ Mattress Tips & Tricks ❯ How Much Does Mattress Removal Cost?
Wondering if paying for mattress removal is going to cost you an arm and a leg?
You've got an old, unused mattress that you need to get rid of because it's taking up space, and you've decided that saving your time and energy by calling a mattress removal service toget rid of your mattressfor you is the best option. So, you do a quick search to find "mattress removal near me."
You find a long list of mattress removal companies, but you're still left with one big question: "How much does mattress removal cost?"
Although you might not be able to find free mattress removal near you, you'll have a much better time finding thecheapest professional mattress removalservice to dispose of your mattress by following our tips.
Need to get rid of an old mattress? BOOK A PICKUP ❯
How Much Does It Cost for Mattress Removal?
Each mattress removal service charges adifferent pricefor their mattress pickup services. On the Internet, I've seen prices for mattress removal ranginganywhere from $30 to $625. That's because mattress removal cost depends on a lot of different factors.
Using a mattress removal service could cost slightly more than if you were to dispose of your mattress yourself. Professional mattress haulers have to charge for their services because in order for the hauler to responsibly dispose of your mattress or box spring, they have tocover the disposal feesthey are charged by the disposal facility.
A professional mattress removal company also has to cover their overhead costs such aslicensing and background checksof their employees, as well as insurance policies and proper equipment to ensure you are protected from any accidental damage.
For these reasons, you really ought to use a professional hauling company instead of using some guy you found on Craigslist or TaskRabbit. However, there are other things you can consider to help you make sure you're getting the most budget-friendly mattress removal service possible.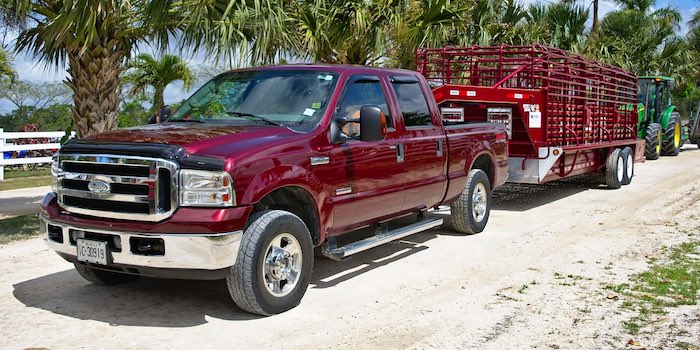 Mattress Disposal Methods
Most mattress removers would much rather just dump everything at the closest landfill once they load up their truck instead of taking the time todonate or recycleitems that can be kept out of the dump.
It's important to find a mattress removal service that useseco-friendly disposal methodssuch as donation and recycling, in addition to the responsible disposal of items that can't be saved.
Mattress pickup services have to pay any disposal fees when they dispose of the items they pick up in a landfill. When they mostly donate or recycle the mattresses instead, these haulers are able topass those savings along to their customersby charging lower prices.
Mattress Removal Wait Time
Many mattress removal services advertisesame-day service, but this can be misleading since it doesn't mean same-day pickup. It can be many days after calling a mattress hauler before your mattress is actually picked up.
This is because you have to book an appointment with the mattress disposal service for them to send someone out andgive you a price estimate. Then you must schedule a separate appointment for your mattress to be picked up.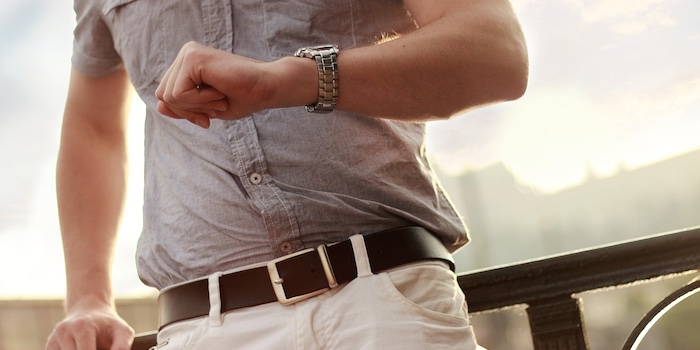 The problem with this method is that you have to be around for both appointments. Unless you have a lot of free time and paid time off, you'llhave to take time off from workor cancel personal appointments so you can be there.
I don't know about you, but I certainly can't afford to take 2 days off just to have a junk removal salesman come and give me an estimate, only tocharge me morewhen they pick up my old mattress. Time is money, so keep pickup wait time in mind as a cost consideration.
Mattress Hauler Insurance
Insurance is another cost consideration that can make a difference but one you may not have thought about. Any mattress removal service you use should befully insuredwith at least a $100,000 policy.
Though we wish they wouldn't, accidents can and do happen sometimes. Especially when heavy, bulky items like a mattress or box spring are being hefted around. Make sure that the mattress removal service you choose cancover any property damagethat might occur during the process of picking up your mattress.
Although it's likely not something you should worry about, there will always be a chance something will go wrong,no matter how carefulthe mattress removal service is. Making sure they're fully insured will save you a lot of money and stress in the event of an accident.
Cheap mattress pickup & disposal?? BOOK A PICKUP ❯
Mattress Removal Pricing
Most mattress removal services base their pricing structure on thevolume of the itemsthey are picking up. This tactic makes it easier for the person picking up your mattress toincrease the priceonce your mattress and other items are loaded onto the truck.
When a mattress removal company bases their prices on volume but youonly have 1 or 2 things you need to have picked up, like a mattress or bed frame, this makes it very costly and inefficient for the customer.
How Much Does Mattress Disposal Plus Cost?
You can get high-quality, affordable mattress removal when you book your pickup with Mattress Disposal Plus.
Earth-Friendly Mattress Disposal
Mattress Disposal Plus disposes of the mattresses and other things they pick up in aneco-friendly way. Bed frames and bases that are still in good condition are donated to local charities.
Any other bedding items are taken to your local recycling facility. Disposing of a mattress by taking it to a landfill is only ever done if moreeco-friendly disposal optionsaren't available.
Fast Mattress Pickup
When you book a pickup with Mattress Disposal Plus, your pickup is scheduled for a day and time that is best for you. Whether you book your pickup online or on the phone, your mattress can be hauled away as soon as the next morning.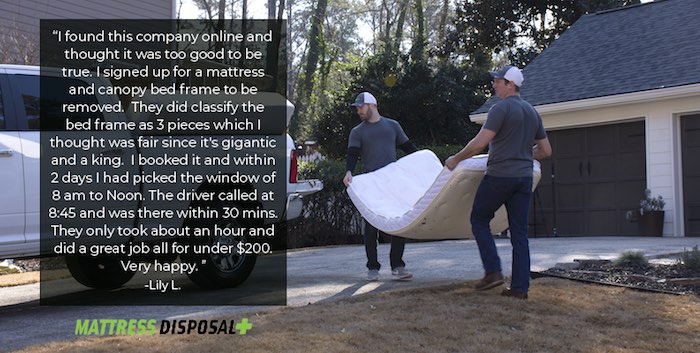 Because Mattress Disposal Plus offers a curbside pickup option (which includes a discount) and accepts electronic payment for service when you book, this eliminates the need for cash on hand when your mattress is picked up.
It also means that youdon't have to wait aroundfor your mattress to be picked up, saving you hours of your valuable time.
Mattress Disposal Plus Coverage
Trusted byover 47,000 customers across the US, Mattress Disposal Plus is a fully licensed and insured mattress removal company. Mattress Disposal Plus carries multi-million dollar insurance policies to protect you and your property during pickup.
The local, independent contractors who pick up mattresses and other items also carry a $1 million policy of their own, in addition to having passed acomplete background checkbefore getting started with Mattress Disposal Plus.
Need budget-friendly mattress removal? BOOK A PICKUP ❯
Mattress Disposal Plus Pricing
Mattress Disposal Plus bases their prices on item count rather than volume. Using this pricing structure, they're able to provide you with an upfront, honest price before you book your pickup.
That way, you know exactly what you're paying when you book your pickup, and you don't experience sticker shock when your pickup team arrives. Basing prices on item count instead of volume also means that Mattress Disposal Plus is able to chargeprices that are 20-30% lowerthan the prices of most other mattress removal companies.
Most Affordable Mattress Removal
Now that you know how to find the most affordable and highest quality mattress removal service available, it's time to finally say goodbye to that ugly, old mattress that's been driving you crazy.
Want to learn more about our services? Visit our website or give us a call!
How much does a mattress cost at goodwill
Looking for good-quality items at a great price? Most Goodwill® stores introduce more than 2,000 new items onto the sales floor each day. With more than 3,300 stores in the United States and Canada or shop online atshopgoodwill.com,you can unique finds and items for your everyday needs.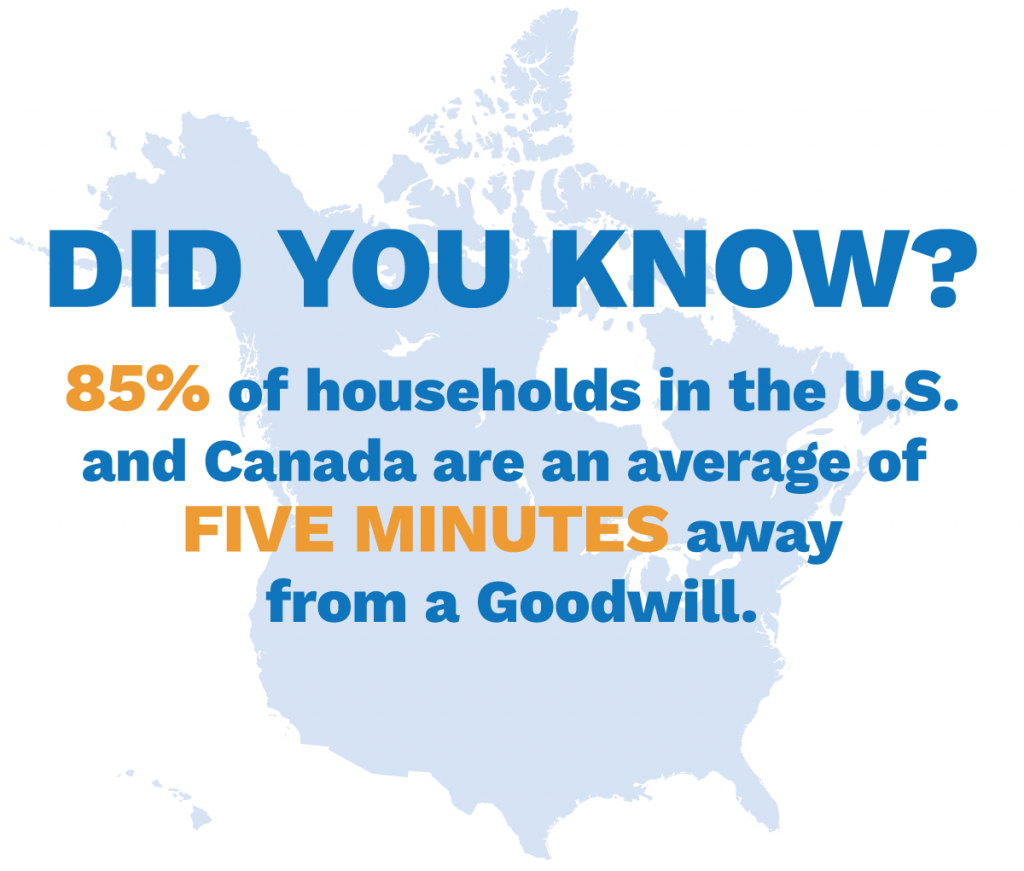 Looking for the nearest Goodwill? Use our locator to find the nearest career center (for help finding a job), retail store, donation site, or outlet store (which sells items in bulk) operated by our network of 157 independent, local Goodwills.
When you shop at Goodwill, you're not the only one who gets a great deal. Local Goodwill organizations use the sales from its stores to help change lives of the people served in your community. Last year, sales from local Goodwill stores helped provide job training, job placement services, financial education, youth mentoring, and more for 36 million people in the United States and Canada.
Need inspiration for your next shopping trip? Every Friday, we share new fashion, DIY, home décor, and thrifting tips in the Goodwill Blog. We also have developed a library of original do-it-yourself, how-to video tutorials to inspire your thrift shopping adventures.
How much does a mattress cost at goodwill
Where can I donate my stuff?
Contact your local Goodwill to find out where you can drop off your donations or how you can have them picked up.
Does Goodwill make house calls to pick up donations?
Most Goodwills make house calls for furniture or other large items that are hard to transport. Contact your local Goodwill to find out whether or not pick-up service is available in your community.
Why should I donate to my local Goodwill rather than another thrift store?
Goodwill retail stores help fund a great cause — helping people build skills, find a job and grow their careers!
For-profit thrift stores sometimes arrange to use a charity's name to collect donations in exchange for a flat fee or a percentage of the revenue. Often this deal is not generally publicized, and the percentage that charity actually makes may be less than 5 cents for every dollar spent. Make your donations wisely!
It seems like Goodwill services vary in different geographic locations. Why is this?
GII is the network headquarters for Goodwill and we work to support an autonomous member network. Our member Goodwills strive to identify the needs of the community and the demand of local industry for employment. Based on the needs of the community, each local Goodwill designs programs and services that give Goodwill graduates the skills they need to find work right where they live.
What happens to donated items that aren't sold at Goodwill stores?
Our goal is to help fund Goodwill programs from every item that is donated. So in most cases, we'll do what we can to get items in salable shape.
As for items that can't be sold in our stores, we've found other creative uses for them. For instance, some member Goodwills recycle old clothing scraps into industrial wipes (cleaning cloths) for industrial buyers. Other items that are too damaged for retail sales are sold to salvage brokers.
If I shop at a Goodwill store, will I be depriving other people of stuff they need?
No. Goodwill serves individuals by educating, training and placing them into jobs. By becoming gainfully employed, these individuals gain resources to buy the things they need. Many disadvantaged people who are in training or are employed by Goodwill Industries are offered vouchers or discounts at Goodwill retail stores.
Who does Goodwill help?
Goodwill serves those with barriers to employment. This includes individuals with disabilities, people with limited work history, those who have experienced corporate downsizing and recipients of government support programs. Goodwill's services are designed to meet the training and placement needs of the individual.
Does Goodwill offer volunteer opportunities?
Yes! Most local Goodwills have local volunteer chapters. Contact the Goodwill nearest you to learn about volunteer opportunities in your community. Each local Goodwill also has a volunteer board of directors. Local business advisory councils may also contribute experience and expertise to our mission by serving as volunteers.
I have a question about store policies and operations I have experienced. Who can help me?
All Goodwill stores and donation centers are owned and operated by the local Goodwill Industries serving your community. Senior management at these Goodwills would like to know of your questions and concerns. Please use the Goodwill locator to find the appropriate main office to call or write.
Goodwill Industries International has no control over local store and donation operations, and can only refer any messages sent to us to the local Goodwill for prompt attention.