How much does a futon mattress weigh
In its most basic form, the futon mattress is a simple cotton mat that is flexible and therefore easily folded. The word "futon" is the English spelling of the Japanese word that describes their bedding system. This system includes the "shikibuton" (floor cushion) on which a person sleeps and the "kakebuton" (duvet/comforter) that covers the sleeping person. In Japan and other Asian countries, the futon is placed on tatami, a two-inch thick woven reed base. The floor mat (shikibuton) is the part of the system that has been transformed into the American futon mattress/sofa-bed concept.
In the early years of the American futon industry (1968 to 1974), most futon mattresses were handmade by cottage industry entrepreneurs. Today, the handmade variety of mattress is still available, but most futon mattresses are made in manufacturing facilities that are able to produce hundreds and even thousands of units per day. Traditional innerspring mattress manufacturers are producing most of the futon mattresses currently available for sale in the US market. Futon mattress materials are no longer limited to cotton – common materials also include wool, and various synthetics including foam, and polyester as well as cotton. Today the cotton and foam combination futon mattress is the best selling product in the market.
The innerspring futon mattress is also now a regular part of most manufacturers' lines. Still available, but not as popular, are a number of hybrid products that take their positions alongside the cotton and foam variations and the 100 percent cotton futon. Cotton and wool futons; futons with tape edges and gusseted side panels (like conventional mattresses); and futons encased in solid color, upholstery, and designer print fabrics are also available.
Many futon mattress companies are now making softer, plusher, premium futon mattresses, offered at higher price points. This configuration is targeted to the mainstream consumer and the conventional furniture stores he or she shops in. Retailers and consumers understand this product because it offers a look and feel they are more accustomed to, similar to an upholstered sofa or sofa bed.
Futon Mattress Characteristics
Futon mattresses can be described using four basic characteristics: weight, firmness, rigidity, and flexibility.
Weight: What a futon weighs does make a difference in the consumer's experience. Lighter is better as long as substance isn't sacrificed. Typically a futon mattress of less than five inches thickness will "bottom out" when in use. Bottoming out means the seated or sleeping person using the mattress will feel the slats or supporting structure under the mattress.
Firmness: Firmness is a measurement of the "feel" of the mattress when used as a sleeping or sitting surface. Cotton and some visco foams will feel harder than softer materials like low density convoluted foams or polyester batting.
Rigidity: Rigidity is the ability of the futon to remain square-edged along the length when in a sofa position. Some materials are more affected by gravity than others. A slab of foam will maintain its shape when stood up against a wall, whereas a batt of cotton will not.
Flexibility: Flexibility is a measurement of how well the futon applies itself to folding. Folding is a key specification for a futon mattress when used as a sofa sleeper, but not when used on a platform bed.
Depending on the end use of a particular futon mattress, each of these characteristics takes on a different level of importance to you, the consumer. For example, if you are looking for a futon mattress for sleeping only, perhaps on a platform bed, then rigidity is of little or no importance. But if you are purchasing a futon mattress for a sofa that will only be used occasionally as a guest bed you can put rigidity high on your list because a more rigid futon will hold its lines and not sag in the middle when in the sofa position. (The futon cover, therefore, will not wrinkle or look baggy after prolonged use.)
Futon Life recommendsPremium futon mattresses with comfort layers of cotton, polyester batting, latex and visco elastic foams are also very popular. Be prepared to spend $600 or more for a high quality futon mattress that rivals the comfort and durability of traditional mattresses costing hundreds more.
Futon Mattress Materials
The 100% Cotton Futon
This is the traditional futon. A cotton futon is made of layers of cotton batting. The process of garnetting creates batting which is then set down in layers, becoming the basis for the mattress. Garnetting, in simple terms, is a process in which individual cotton fibers of various lengths are laid into a thin web by combing. The garnett machine creates these webs and then lays one web on top of another, forming a very specific size and weight of cotton batt.
The cotton batting for futons is made mainly from cotton that has been deemed unsuitable for textiles. Textile mills use the longer staple cotton that is separated from the cotton seeds in the ginning process. The shorter fibers, which are rejected by textile mills, are called gin motes. These fibers, part of a blend that may include picker, linter (the very short fibers that are removed from the seeds before extracting the cottonseed oil), and sometimes even some staple cotton become the batting or stuffing material for the futon mattress.
To create the futon mattress, cotton batts are laid out, one on top of the other, to the desired height (four inches, six inches, eight inches) and weight, and then the case (ticking) is either pulled over the batting by hand or is attached to an automatic stuffing machine which pushes the batting into it. (It should be noted that dealers who use terms like "six or seven layers" are missing the point. Six "layers" can mean six four-pound batts or six ten-pound batts of cotton. The term "layers" is therefore not acceptable, unless it is qualified by layer weight.)
The case is then sewn or zippered shut, and the futon is tufted. In the past, many of these futon mattresses were made by hand, using tools that were employed by mattress makers of the 1930s, 40s, and 50s. Some handmade futon mattresses are sewn with the seam (to close the case) running down the middle of the futon, while most machine-made products are end sewn or tape edged. Another popular closure is the zipper. This method is very convenient for both the manufacturer and retailer because it is so simple to use and does allow examination of the filling inside the mattress. The tufting may include up to 40 tufts, but a typical futon has about 28 to 32 tufts.
When considering the four properties of a futon mattress – weight, firmness, rigidity, and flexibility – here's how an all-cotton mattress stacks up. The 100% cotton futon ranks as one of the heaviest. A twin futon weighs in at about 38 pounds to 45 pounds, a full from 48 pounds to 55 pounds, and a queen from 59 pounds to 75 pounds. Flexibility is excellent, and folding is relatively easy for the six-inch futon, getting progressively more difficult with the thicker (ten inch) units. Rigidity is okay, with some sagging occurring in some units after prolonged usage as a bi-fold sofa. The firmness level starts out softer but becomes firmer after several months of use. As the futon is slept on, the cotton will compact and become very firm, yet will remain soft to the touch. A premium, full size, all cotton futon mattress should run about $250 to $450.
The Cotton Foam Futon
Soon after arriving on the West Coast, the futon began to evolve. Not naturally, of course, but synthetically. Futon makers, attempting to soften the firmness level of the basic cotton futon, added a layer or two of medium- to high-density (1.5 PCF to 2.0 PCF) polystyrene foam. Some have opted to use flat panels of foam while others are using convoluted or "egg-crate" foam. This type of futon costs a little more to manufacture, but the addition of the foam panels does several things that may make the finished product more comfortable. The overall weight of the futon goes down by 10 to 20 pounds, depending on the mattress size. The level of flexibility is lower than the all-cotton, but not significantly enough to make a real difference. The rigidity is excellent. The cotton/foam futon is perfect for a bi-fold sofa bed application because there is no sagging. The firmness level is medium firm. It is important to know the density of the foam in the mattress as well as how much foam is used (one inch, two inches, etc.). Too much foam reduces the advantages of cotton as a foundation.
Several other types of foam futons are currently available. Latex foam in varying degrees of "natural," visco elastic, or temperature-responsive foam, and a product called Reflex™ foam made by Foamex, are popular. A premium, full size, cotton and foam futon mattress should run about $350 to $1250 depending on filling materials used.
The Cotton & Polyester and 100% Polyester Futon
Polyester has been around the bedding industry for years, and more and more futon mattress manufacturers are using this synthetic fiber. Like foam, polyester is usually an additional fiber added to the cotton futon. This addition is handled in several ways. Some manufacturers place 100% poly batting within the cotton batts during the construction of the mattress itself, while others combine the polyester with the cotton in the garnett and produce "blended" batts (Wolf Corp's Endura and Aerolife blends are fine examples of a cotton/poly blended batt). These futons are lighter by 10 to 15 pounds (and more) than the all-cotton product. In fact, several companies produce 100% polyester mattresses that are half the weight of an all-cotton futon.
Remember, not all 100% polyester futons are created equal. In fact, some of the units currently on the market have problems with "bottoming out." Keep this principle in mind: a solid, well-stuffed six-inch poly futon should be an excellent sit and sleep cushion. Ask about "densified" polyester. This product is heat treated to condense the fibers into a pre-compressed form that will hold its loft longer than regular poly fill.
Flexibility with this product is good. Depending on the nature of the polyester fill itself, and the cotton-to-poly ratio, rigidity may go from fair to excellent, i.e., the more polyester, the more rigidity. The firmness level is definitely softer than the cotton/foam futon, and resiliency (the ability to maintain loft) is also higher than the all-cotton mattress because of the nature of the poly fiber itself. Branded fibers that are even more resilient are very expensive compared to the cost of cotton, but they do maintain a higher loft longer.
Another big advantage is weight. Lower weight means lower shipping costs and a product that's easier to move around or change the cover on when its in your living room or den. A premium, full size, cotton and polyester mattress should run about $350 to $650.
The Cotton & Wool and 100% Wool Futon
If you have ever heard the expression "sleeping on a cloud," and you wanted to actually feel that sensation, then the all-wool futon is for you. Wool is extremely resilient and therefore provides great support. Wool is also a naturally flame retardant fiber.
Wool is light. A six-inch thick, full size 100% wool futon weighs a mere 38 pounds as opposed to an all-cotton futon's weight of about 56 to 60 pounds. Rigidity is superior, but flexibility is almost non-existent. A cotton/wool futon, with a batt of wool top and bottom, may offer the best of both worlds.
Permanently crimped wool is available, and several products have been given the endorsement by the Wool Bureau to use the "Wool Mark," the officially licensed logo, designating that the product has passed a battery of tests concerning the quality of the fibers as well as the level of fiber migration through the ticking material.
The cost of wool is high ( A premium, full size, all wool futon mattress should run about $1150 to $1350) but the quality of the finished product makes it a viable and superior alternative to other materials.
The Innerspring Futon
Today it seems that every mattress company making futon-style mattresses has an innerspring unit in their line-up. Gold Bond Futon of Hartford, Conn., has the CottonCoil™ futon. Simmons once again entered the futon market with United Sleep Products making their branded pocketed coil Beautyrest® futon mattress. The CottonCoil employs a more traditional interlocking spring unit that is remarkably flexible. Wolf Corporation, August Lotz, Otis Bed, and many others are also producing innerspring futon mattresses. The market for these products seems to be strongest in traditional bedding stores where they understand the innerspring concept. These units are also slightly more expensive than the other configurations and tend to be a little heavier than most other futons. They also offer a certain level of comfort only attainable with an innerspring construction. A premium, full size, innerspring futon mattress should run about $450 to $750.
Futon Mattress Sizes
Single / Twin
39" x 75"
Double / Full
54" x 75"
Queen
60" x 80"
King
78" x 80"
California King
72" x 84"
Extra Long
Double/Full
54" x 80"
Single/Twin
39" x 80"
Seating Sizes
Double / Full Love Seat
54" x 54"
Full Lounger (top portion)
Queen Love Seat
54" x 60"
Queen lounger top (top portion)
Double / Full Ottoman
21" x 54"
Full Lounger (bottom portion)
Queen Ottoman
21" x 60"
Queen Lounger (bottom portion)
Single / Twin Loveseat
39" x 54"
Twin Lounger (top portion)
Single / Twin Ottoman
21" x 39"
Twin Lounger (bottom portion)
Chair
28" x 54"
Ottoman for chair
21" x 28"
The sizes listed here for futon mattresses are the standard sizes for all mattresses as designated in the standard recognized by ISPA (the International Sleep Products Association)
No part of this document may be reprinted, photocopied,
or duplicated without the express written permission of the author.
Mattress Weight Comparison
Based on 25,581 Mattress Owner Experiences
Updated April 7, 2017
Advantages of a Heavy Mattress
In addition to feeling substantial and expensive, a heavy mattress tends to move around less on its base, thereby needing less maintenance in this regard.
Advantages of a Light Mattress
A light mattress is relatively easy to transport, move, maneuver and handle. They are also often less expensive to ship.
Weight Comparison By Mattress Type (Avg Queen)
Futon
Futons are generally considered to be, comparatively speaking, the lightest and easiest-to-move type of bed. One person can often move and handle a futon mattress.
Airbeds are often somewhat lighter than mattresses of other types with similar thickness mainly because their main supporting feature is air. Their fairly lightweight nature, however, causes about 10% of owners to regard the beds as being cheap and overpriced.
Innerspring
Innerspring mattresses, especially thicker models, average about 100 pounds. As a result, moving and handling them often requires more than one person. Grips may be present on pricier models.
Memory Foam
Weight ranges 30-150+ pounds depending on memory foam mattress model / size – with 98 pounds being about average. Thicker, higher-density memory foam mattresses weigh more than thinner, lower-density ones. Grips may be present on pricier models.
Hybrid
Hybrid mattresses most often refer to mattresses that consist of both innersprings and memory foam (two inches or more of the material). A queen hybrid on average weighs about 115 pounds. Heavy weight is a significant owner complaint.
Latex
Heavy weight is a main owner complaint for all-latex mattresses. Except perhaps for the thinnest and least expensive models, moving and handling them often requires more than one person. Grips are not often present.
Water
Waterbeds are the heaviest type of bed by far and are difficult if not impossible to move when they are filled with water. Consequently, moving a waterbed first requires draining water out of the bed.
How Much Does A Tempur Pedic King Mattress Weigh
How Much Does A Tempur Pedic King Mattress Weighhas a variety pictures that associated to locate out the most recent pictures of How Much Does A Tempur Pedic King Mattress Weigh here, and with you can get the pictures through our best how much does a tempur pedic king mattress weigh collection. How Much Does A Tempur Pedic King Mattress Weigh pictures in here are posted and uploaded by Adina Porter for your how much does a tempur pedic king mattress weigh images collection. The images that existed in How Much Does A Tempur Pedic King Mattress Weigh are consisting of best images and high vibes pictures.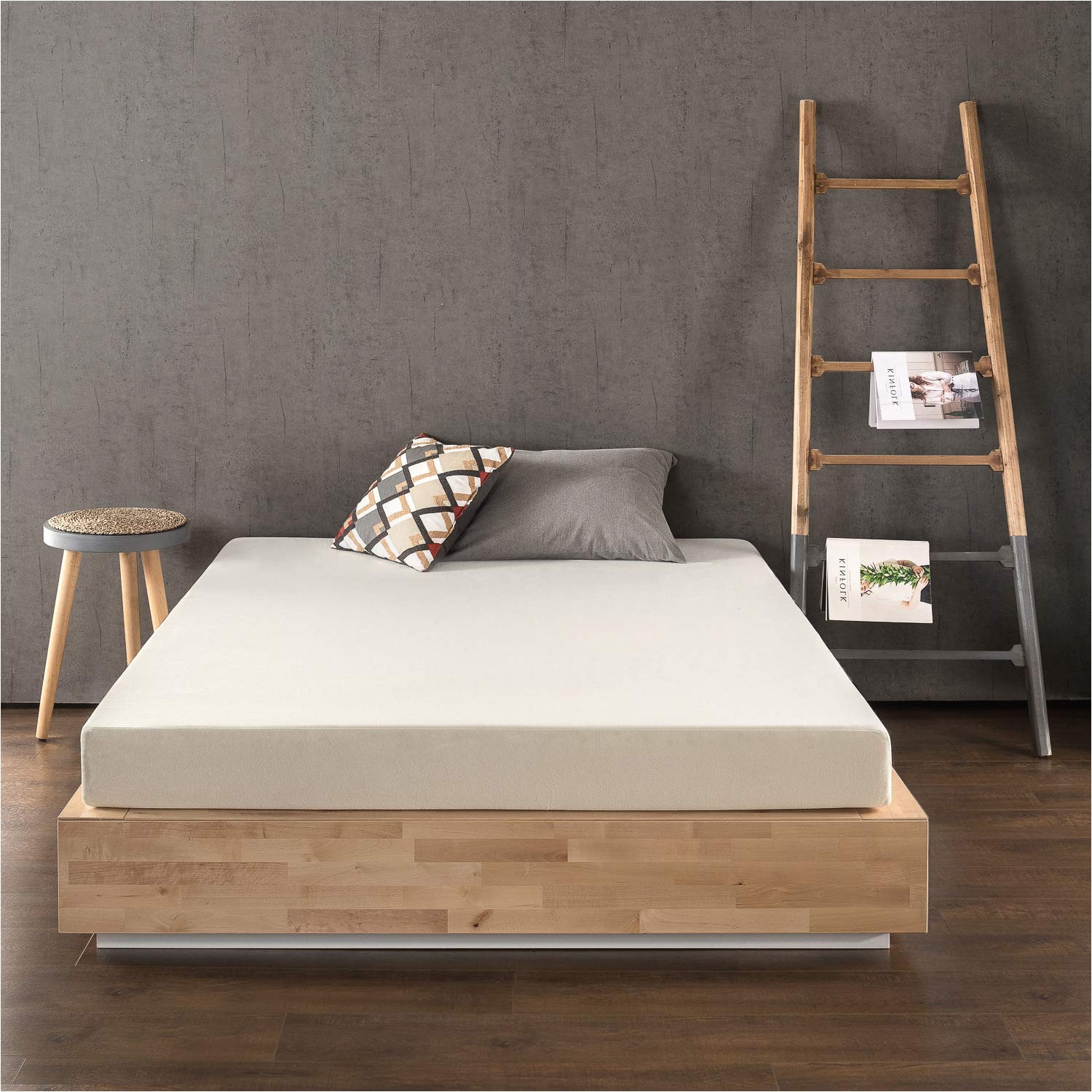 amazon com best price mattress 6 inch memory foam mattress full from how much does a tempur pedic king mattress weigh
These many pictures of How Much Does A Tempur Pedic King Mattress Weigh list may become your inspiration and informational purpose. We hope you enjoy and satisfied later our best portray of How Much Does A Tempur Pedic King Mattress Weigh from our gathering that posted here and with you can use it for customary needs for personal use only. The house Design Ideas team after that provides the additional pictures of How Much Does A Tempur Pedic King Mattress Weigh in high Definition and Best tone that can be downloaded by click upon the gallery below the How Much Does A Tempur Pedic King Mattress Weigh picture.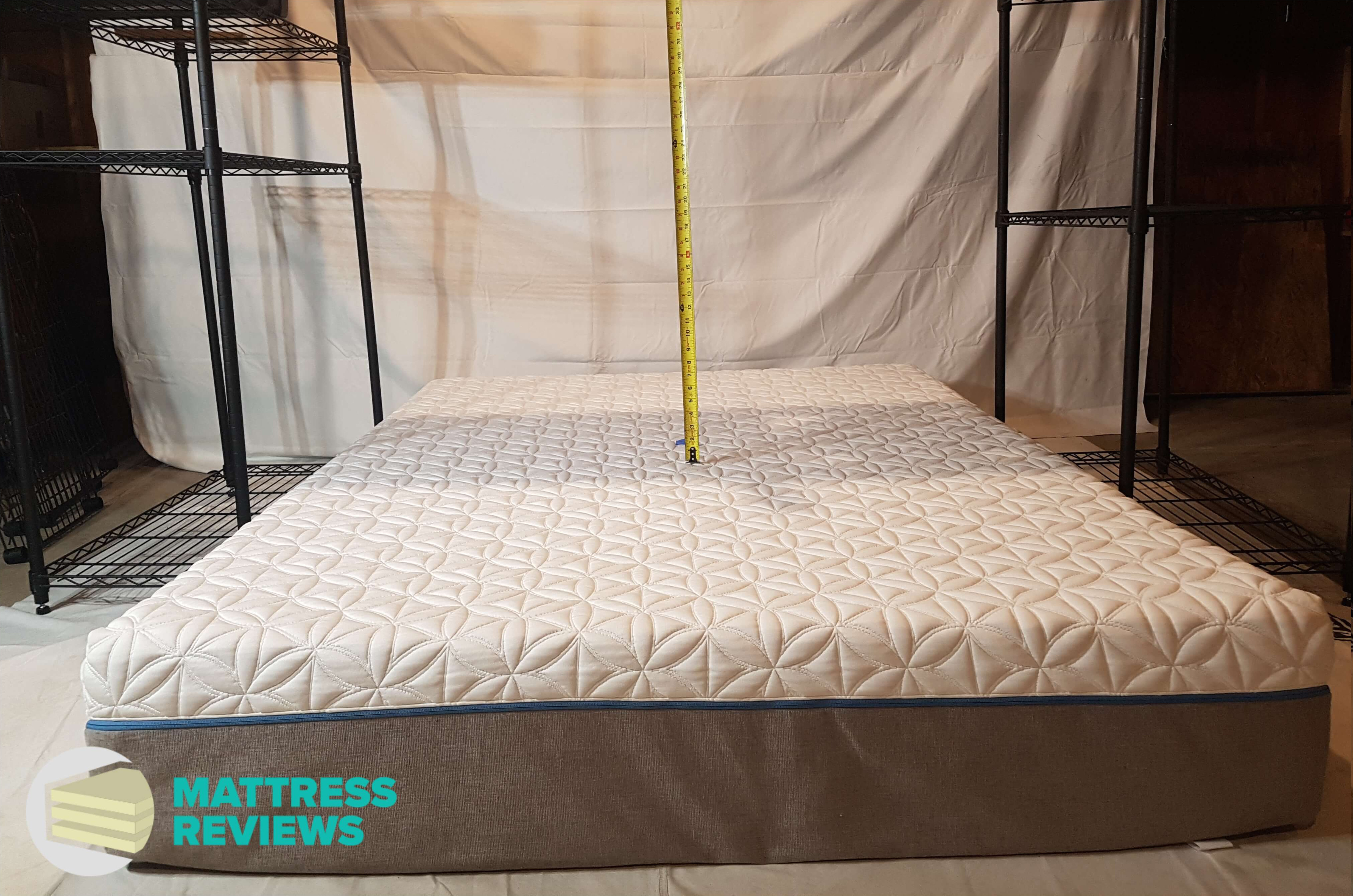 casper vs tempurpedic vs novosbed mattress review mattress reviews from how much does a tempur pedic king mattress weigh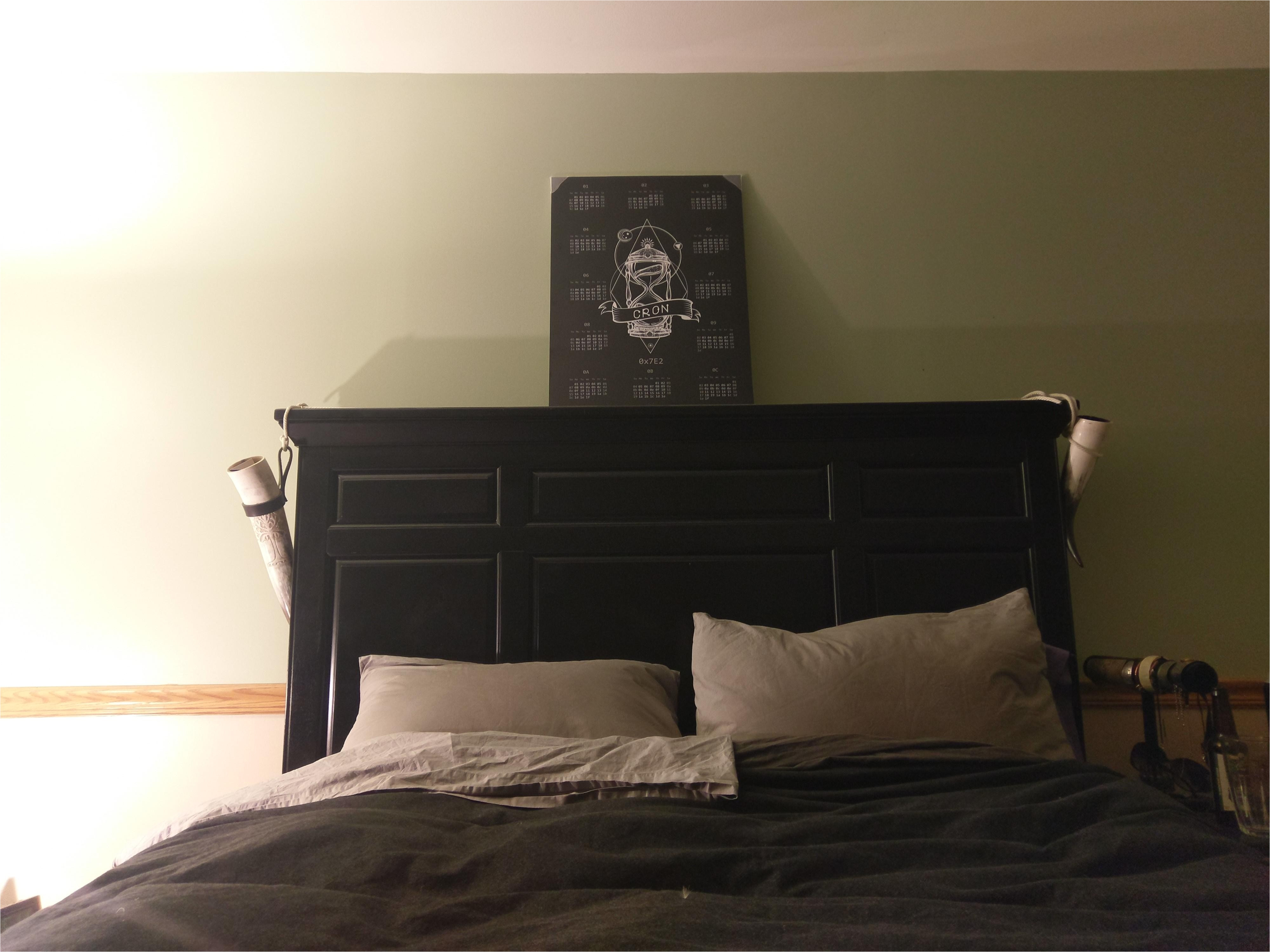 tempur cloud matras better matraten luxus herrlich matratzen preis from how much does a tempur pedic king mattress weigh
adinaporter.com can put up to you to get the latest guidance very nearly How Much Does A Tempur Pedic King Mattress Weigh. restructure Ideas. We manage to pay for a top atmosphere high photo taking into account trusted allow and anything if youre discussing the dwelling layout as its formally called. This web is made to direction your unfinished room into a usefully usable room in clearly a brief amount of time. for that reason lets say yes a better find exactly what the how much does a tempur pedic king mattress weigh. is anything about and exactly what it can possibly get for you. subsequent to making an gilding to an existing quarters it is hard to fabricate a well-resolved enhancement if the existing type and design have not been taken into consideration.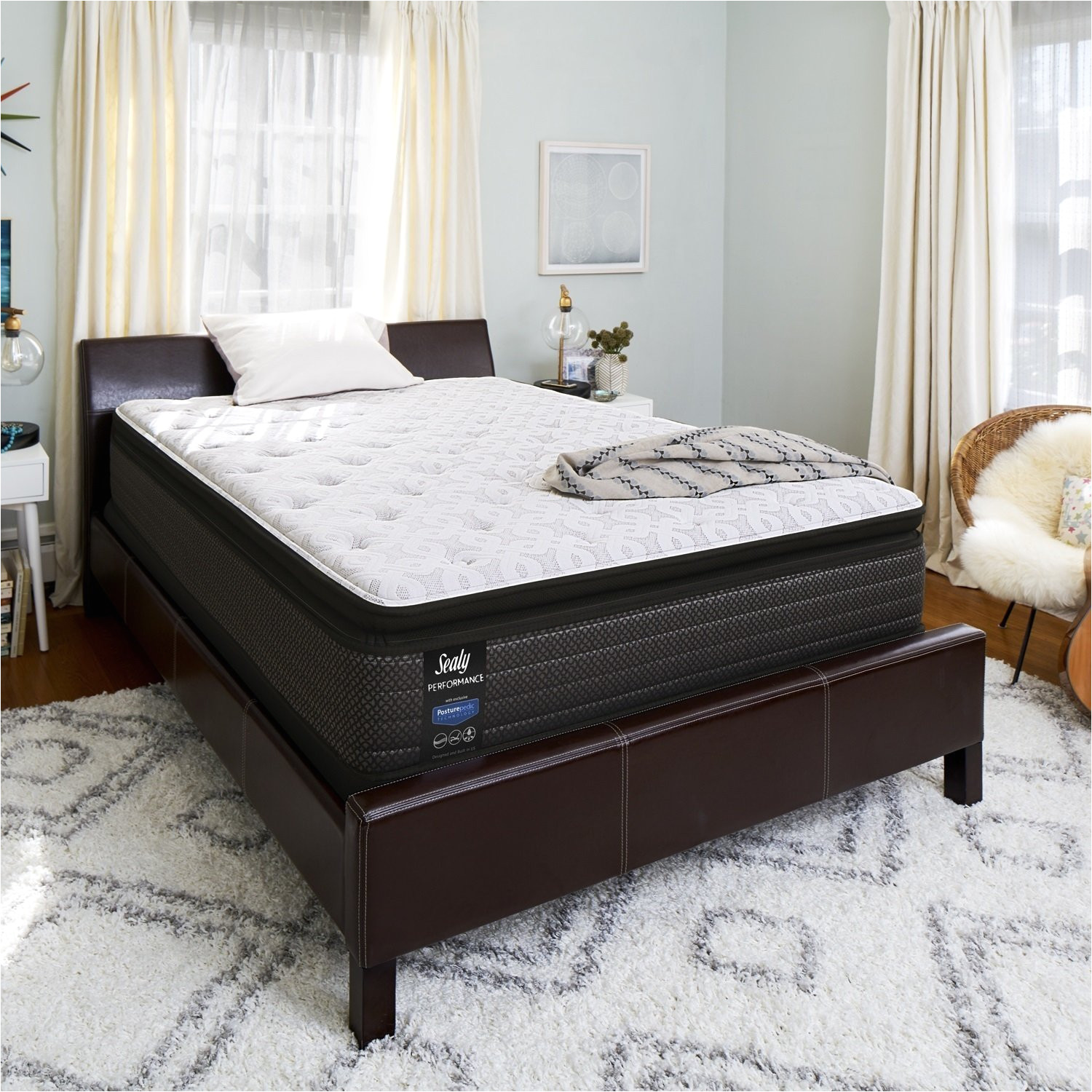 shop sealy response performance 14 inch queen size plush pillowtop from how much does a tempur pedic king mattress weigh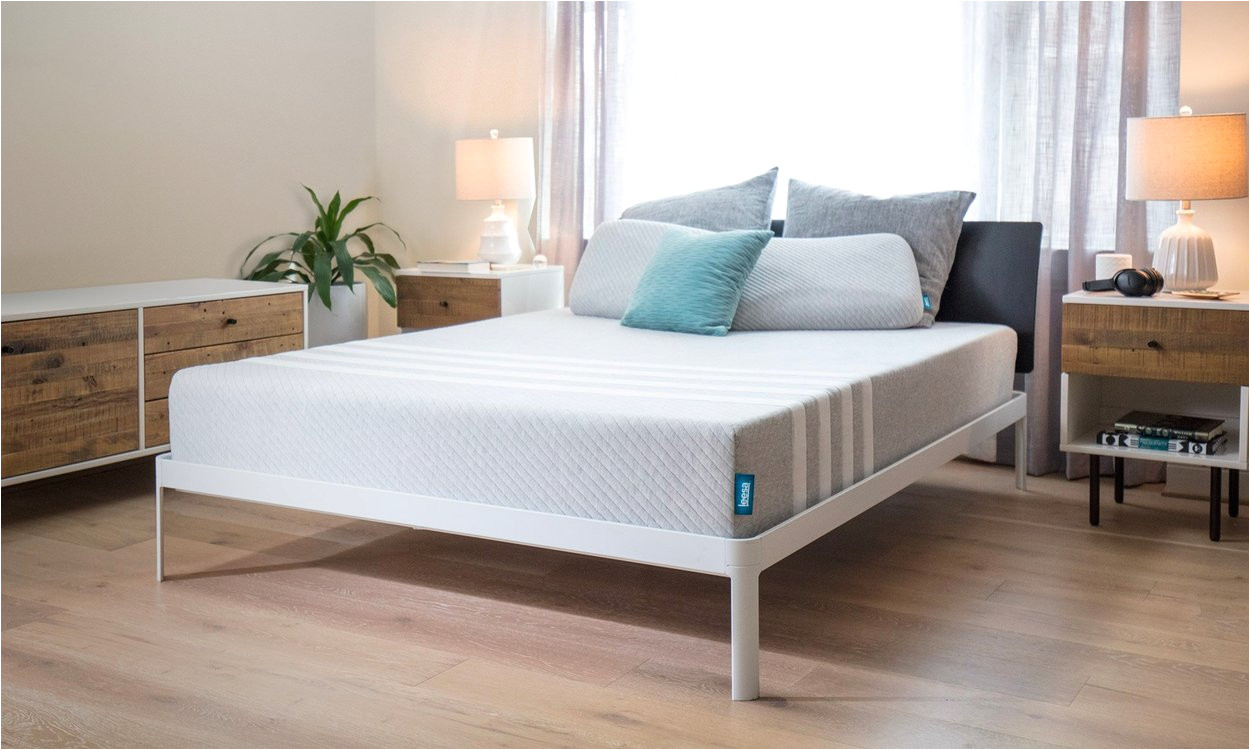 queen size mattress leesa from how much does a tempur pedic king mattress weigh
the mattress that breathes voted 1 best snuggle pedic the solution the snuggle pedic mattress solves this problem by offering our patented airflow transfer system that gives the needed breathability for your body heat to dissipate stearns foster estate la castello v luxury plush peaceful sleep is never far away with the stearns foster estate la castello v luxury plush pillowtop king mattress this comfortable mattress precisely adapts to your body using its intellicoil advanced coil in coil system nectar mattress review top 10 best mattress of 2019 our nectar mattress review highlights this new luxury foam mattress that recently hit the market nectar sleep set out to create the most comfortable mattress possible using the best materials at the best possible price to the consumer hunting for the perfect mattress costco vs sleep number vs hunting for the perfect mattress costco vs sleep number vs temperpedic dk december 30 2007 94 comments update 2017 04 06 as you know from my other articles no mattress works for everyone mattress wikipedia the word mattress derives from the arabic م ط ر ح maṭraḥ which means something thrown down or place where something is thrown down and hence mat cushion loom and leaf a review that leaves no stone unturned as an online bed in a box mattress retailer saatva offers quality ultra luxury materials that you might find in a much more expensive mattress best mattress 2019 which mattress should you get the saatva mattress comes from the saatva company which also produces the loom leaf and zenhaven mattresses while the saatva may cost more than many bed in a box mattresses it does have a lot of offer queen king bed frame w glides raymour flanigan need a sturdy bed frame for your new bed this durable queen king bed frame with glides is compatible with queen and king size mattresses and can be bolted to just about any headboard nectar mattress review best memory foam mattress 2018 get the full nectar mattress review here with exclusive savings superior contouring 365 night trial and costs a fraction of the price of similar models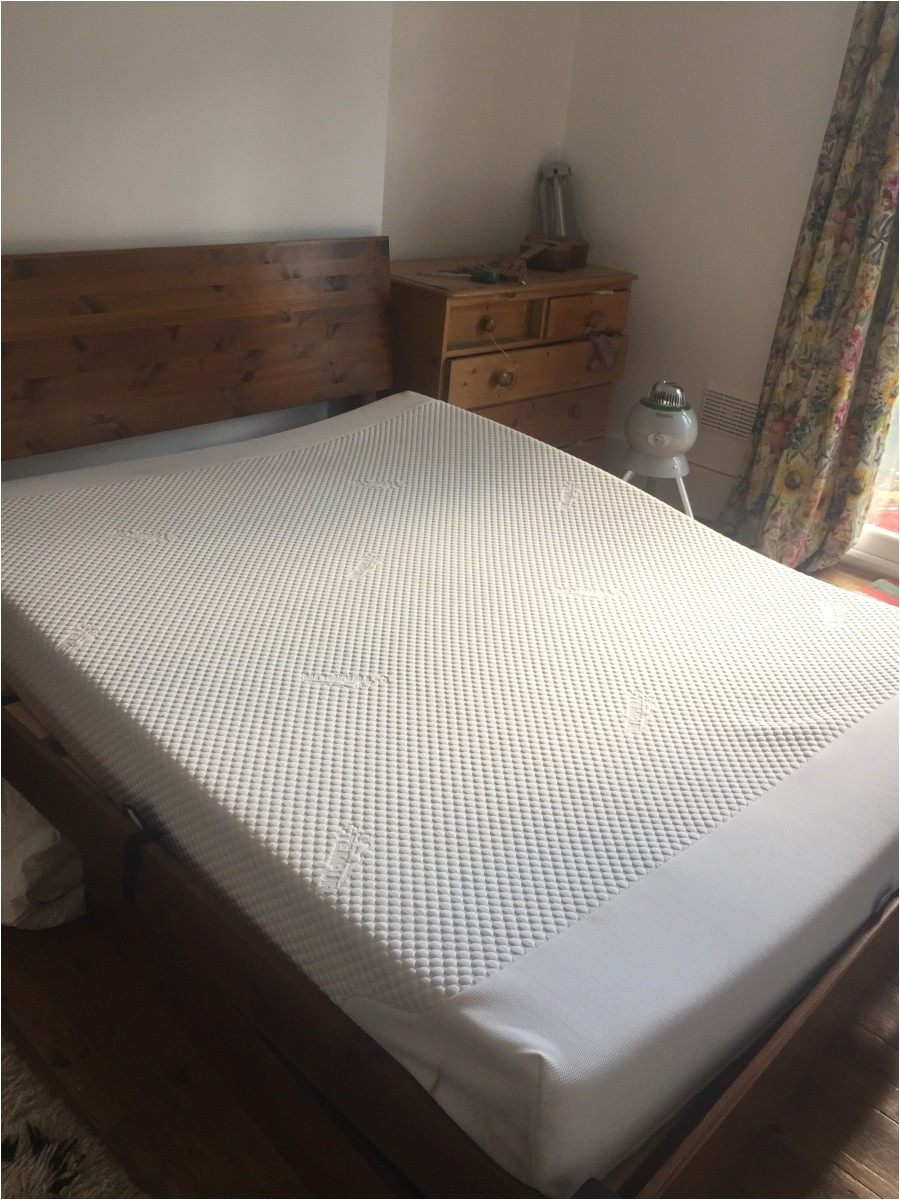 tempur cloud matras better matraten luxus herrlich matratzen preis from how much does a tempur pedic king mattress weigh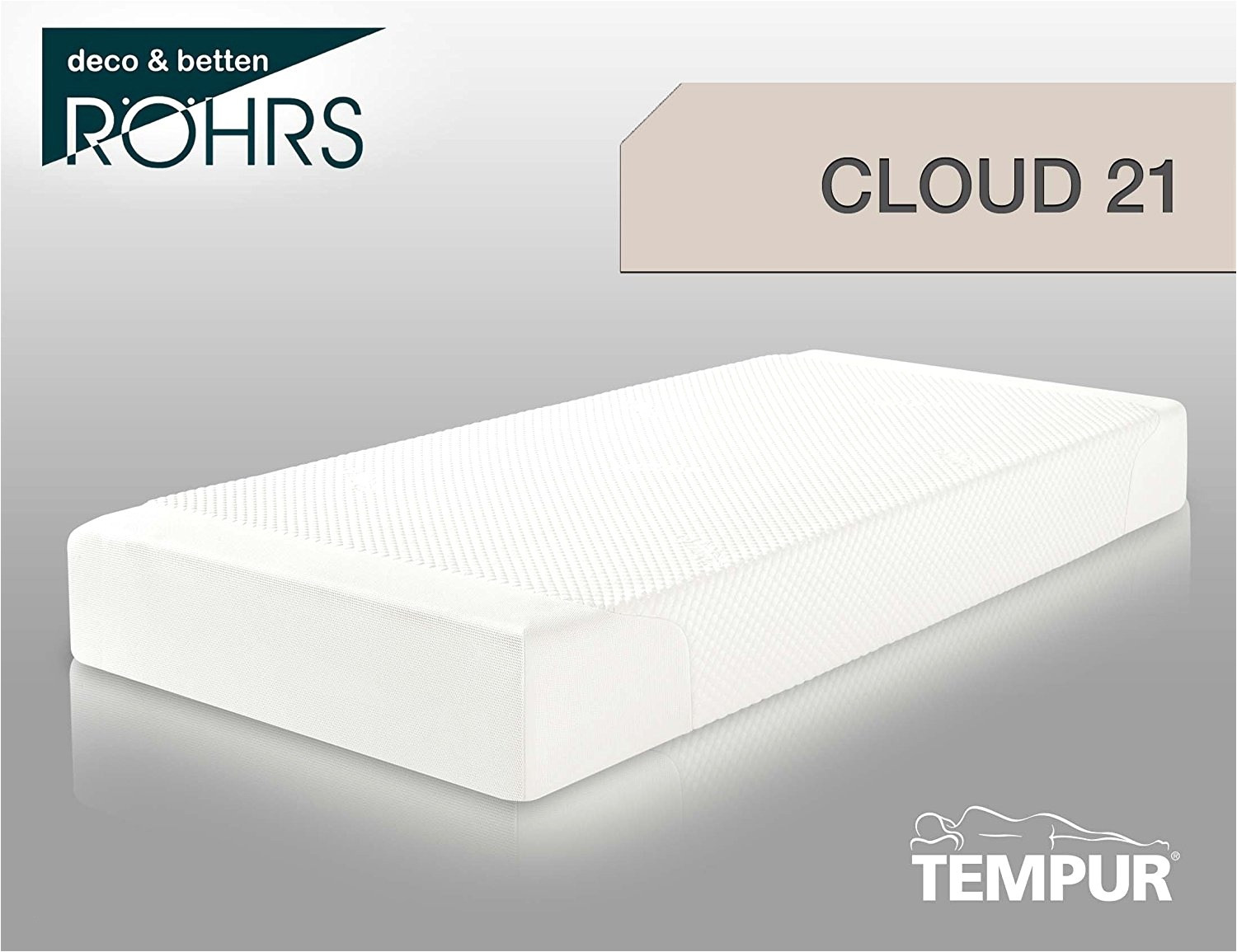 tempur cloud matras better matraten luxus herrlich matratzen preis from how much does a tempur pedic king mattress weigh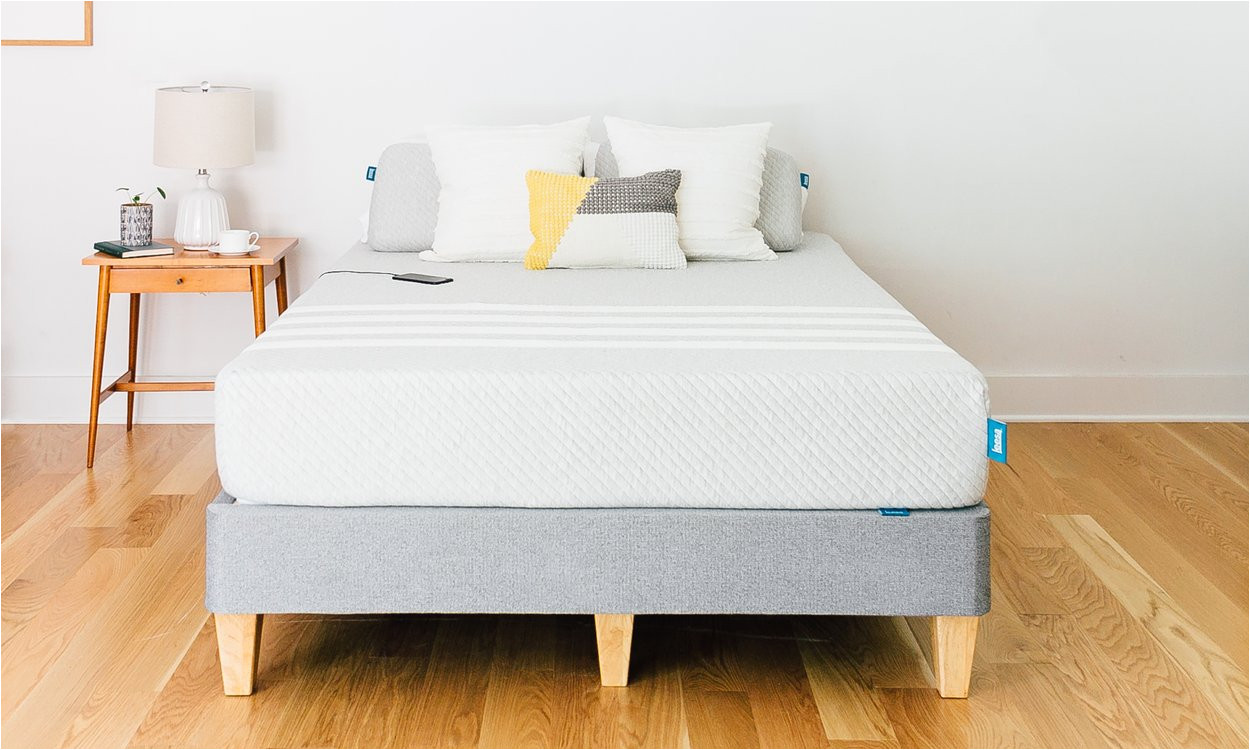 queen size mattress leesa from how much does a tempur pedic king mattress weigh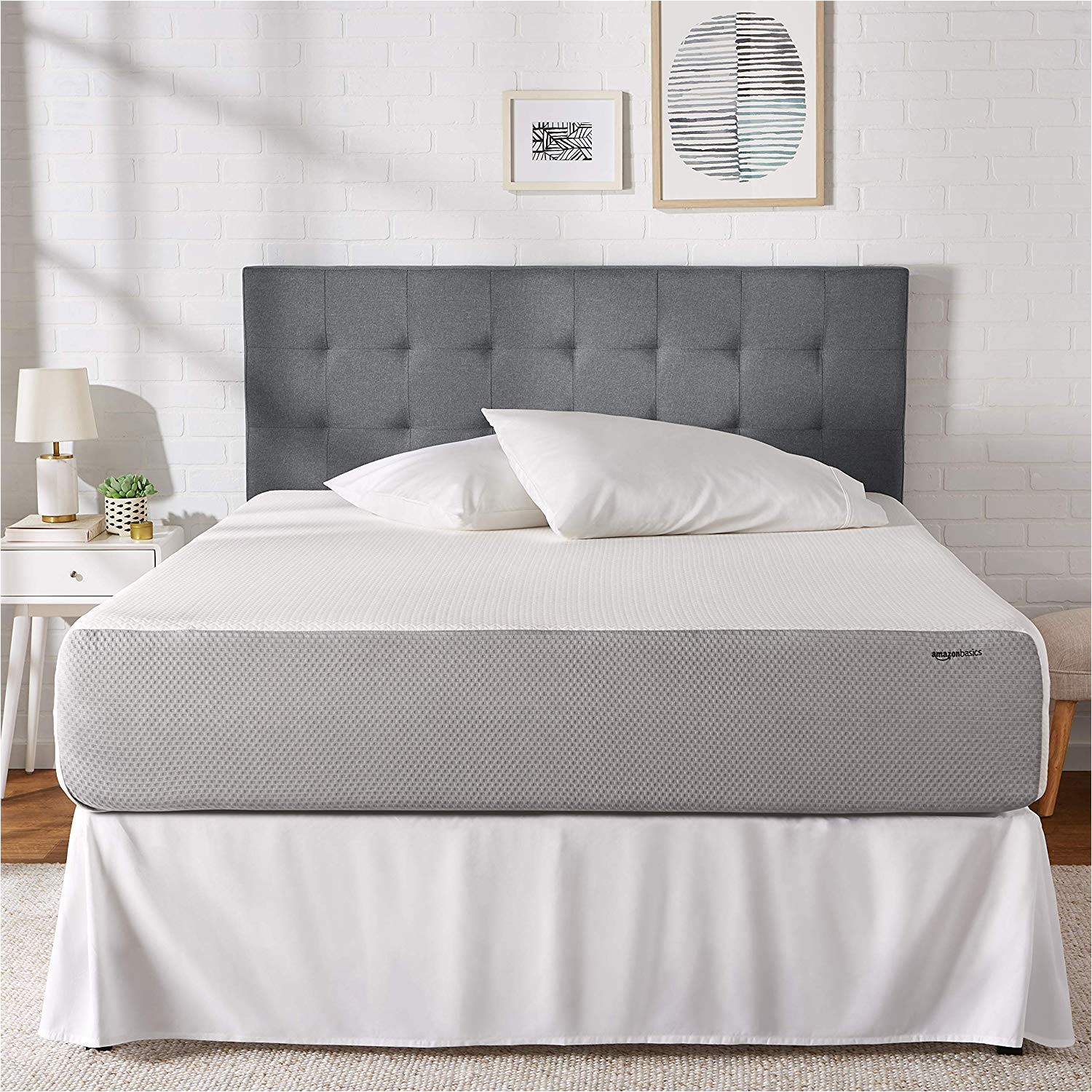 amazon com amazonbasics memory foam mattress soft plush feel from how much does a tempur pedic king mattress weigh
How Much Does a Mattress Weigh?
By Mitchell Tollsen
Last Updated On February 25th, 2020
Many potential customers believe that the more a mattress weighs, the higher the quality. However, weight is only a by-product of quality, not a determinate. Mattress type, thickness, and size…
Many potential customers believe that the more a mattress weighs, the higher the quality. However, weight is only a by-product of quality, not a determinate.
Mattress type, thickness, and size are significant factors that determine mattress weight. Heavier mattresses contain more materials and are more difficult to move. In our article, we go over each mattress type and size, outlining different features that could influence weight.
Enjoy30% OFFany Amerisleep Mattress
Mattress Type
While each mattress type offers its own feel, they also have a different weight, depending on their materials. For instance, latex mattresses tend to be the heaviest of all mattress types.
Memory Foam
Memory foam is a dense material, usually containing a low-density memory foam comfort layer and a higher density foam base. While not the heaviest mattress type, memory foam mattresses are heavier than innersprings.
Innerspring
Innerspring mattresses contain steel coils that act as a support base and a thin pillow top of foam or fiberfill. The open support structure makes the bed lighter and easier to move—weight depends on the coil count and coil gauge (coil thickness).
Latex
Latex foam shares similar conforming properties as memory foam—their density is also what determines their weight. Latex mattresses can be heavier than other mattress types, depending on layers and density.
Hybrid
Hybrid mattresses combine pressure-relieving memory foam with bouncy innerspring coils. Hybrids are the heaviest mattress types in the industry due to the number of materials and layers they contain.
Airbed
Because airbeds rely on air for both comfort and support, they're known as the lightest mattresses on the market. Airbeds are easy to transport and store; however, they're also the least durable and meant as a temporary sleep solution.
Thickness
High-profile beds—between 12 inches to 14 inches tall—usually contain more materials or thicker layers, adding weight to the bed. Some sleepers may prefer a high-profile mattress, but keep in mind, the mattress is likely to weigh more.
Mattress Size
Mattress sizes start off light and gradually gets heavier—king and California king mattresses are the heaviest, while twins are the lightest.
Twin size mattresses measure 38 inches by 75 inches—the smallest and lightest bed on the market. Twin mattresses are perfect for kids and single adults with limited living space. Twin beds are easy to move and set up; families with more than one child may benefit from investing in a bunk bed frame to utilize limited space.
Twin XL
Twin XL mattresses are about the same size as twin beds, but with 5 inches of extra length. Twin XL beds are great for taller people, over 6 feet tall, with more legroom to stretch out.
Full size mattresses measure 56 inches by 75 inches and are better suited for teenagers and single adults. Full size beds offer more room for sleepers and weigh about 50 to 60 pounds.
Queen
Queen size mattresses measure 60 inches by 80 inches and are most popular among single adults living on their own. Queen mattresses give plenty of space for single sleepers and are good options for couples with limited room space. Queen beds weigh between 120 to 160 pounds.
King size mattresses measure 76 inches by 80 inches and are the largest mattress size available. King mattresses are perfect for couples, offering 38 inches of personal space. King beds weigh between 130 to 180 pounds.
California King
California king mattresses measure 72 inches by 84 inches—the same area as king mattresses, but longer and narrower. Cal king beds are perfect for taller couples, offering more legroom. Cal king beds weigh between 130 to 180 pounds.
How much does an average mattress weigh?
The average mattress weighs between 50 to 150 pounds, depending on materials and size. Smaller sizes, like twin, twin XL, and full will weigh less, while queen, king, and California king beds will weigh more.
Does the weight of a mattress matter?
Some customers look at weight first when looking for a new mattress—determining mattress quality or transportation difficulty. While quality is important, potential shoppers should look at the materials themselves, like the ILD rating and density of foam or the coil count and gauge of innerspring coils.
Do mattresses have a weight limit?
Every mattress has a weight limit, no matter the mattress type. Weight limit refers to how much body weight a bed can support without the risk of sagging. Twin, twin XL, and full size mattresses can usually hold up to 400 pounds, whereas king and California king mattresses can support 400 pounds on each side of the bed, equaling 800 pounds in total.
The Average Mattress Size
When looking for a new mattress, consider weight. If you move frequently, a lighter bed might be a better option, making transportation easier. But if you're planning on settling down in an area long-term, you may want to invest in a bigger mattress for optimal comfort.
This article is for informational purposes and should not replace advice from your doctor or other medical professional.
About the author
Mitchell Tollsen is a graduate student and a freelance writer who's contributed to the Early Bird blog for three years. Mitchell's always been fascinated by the science of sleep and the restorative processes our bodies undergo when at rest. The self-titled "Sleep Expert" is always looking for ways to improve his shut-eye, and throughout the years has implemented numerous lifestyle changes and tried dozens of sleep-promoting gadgets to determine the best ways to truly get better rest.
You'll enjoy these posts
Based on your reading history, we think you'll enjoy these posts…
How Much Does Queen Mattress Weigh?
You may want to ask, what's the importance of knowing the weight a queen mattress? Knowing the weight of your mattress helps you to understand how easy it's will be moving them from one place to another.
One major way to classify mattress is based on size. And the queen size mattress happens to be the most demanded mattress size.
How much does a Queen Mattress Weigh? An average queen mattress weighs between 120 to 160 pounds. One of the major factors that determine the weight of a mattress and also its durability is density.
Density is a metric that suggests the weight of the square foot of material. The higher the density the heavier the mattress.

What is the Size of a Queen Mattress?
The dimensions of a queen mattress are 60" wide by 80" long – this is 7" wider and 5" longer than the full-size mattress. This little additional space can make a whole lot of difference for couples sleeping on the same mattress. Each person has a personal space of 30".
The convenience of this mattress has made it the most popular mattress size. Nevertheless, with the 30" space that each individual has when sleeping on this bed, they will have gotten 8" extra space to stretch if they had slept in a twin bed alone.
The queen size mattress is the best choice for couples who don't require so much sleeping space. Or, those who want more space in their bedroom.
What are the Important Features to Lookout for Before Buying your Queen Mattress?
You should look out for these features in your Queen Mattress:
Density
Queen-size mattress with higher density last longer. Queen sized mattress with a density of 4.5 to 5.5 is preferable. Queen-size mattresses with this density rating are usually durable and come at a reasonable price.
Indentation Load Deflection (ILD)
This refers to the amount of pressure that will be placed on the foam which can cause it to change shape. This is linked to the variation in the comfort level of the mattress.
Soft mattress 50
An ideally comfortable mattress should be within the range of 16 to 26.
Support/Comfort
The queen-size mattress comes in various comfort level. One major determining factor is the material from which this mattress is made from. A comfy mattress should ensure the pressure-relief of joints that aches.
Motion Isolation
If you are going to be sharing a bed with someone, you definitely don't want the movement of such person to disturb your rest at night. Memory foam is a perfect fit for this.
Temperature Regulation
The cooling ability and heat distribution play an important role in how comfy your mattress will be. Mattress manufacturers use materials like silver, titanium, copper, or charcoal to improve the cooling ability and effective heat distribution.
Thickness
Even though a mattress thickness speaks a lot about its comfortability, the thickest queen-size mattress is not necessarily the best. A lot is dependent on your shape and body size.
Mattresses that are very thick often affect free movement on the bed and their edge support are usually weak. A medium range of 9 – 12" is suggested.
Certifications
The certification helps you to easily identify a mattress that has been approved by the concerned authorities. The certification is usually judged based on standard and safety. Certipur-US is one of the best certifications that a mattress can have.
Any mattress certified by Certipur-US is safe and chemically free for everyone, even infants.
How Much Does a Queen-Sized Mattress Cost?
The materials used in manufacturing a mattress has the greatest impact on price when compared to other factors. We'll cover what you can expect to pay for each type below:
One major factor that influences the price tag of a queen-size mattress is the material it is made from. Below is a list of how much a queen-size mattress cost on the average. The categorization is based on different material types:
Innerspring:Its price range is $700 to $1,200. The queen mattress cost about $950.
Latex:This has a price range of $1,500 to $2,500. You will get the queen for about $2,000.
Memory Foam:The memory foam goes for about $600 to $1,200. And, the queen goes for around $900.
Hybrid:It goes for a price range of $1,200 to $2,000. The queen size should be about $1,650.
Airbed:The airbed has a price range of $1,500 to $2,500. The queen-sized is about $2,250.
How long does a Queen-size Mattress last?
A quality mattress should have a lifespan that ranges between 7 to 10 years. This depends on how you take care of the mattress. If not properly handled, it may not last for up to 7 years, and if properly handled, it will last beyond 10 years.
The material of the mattress also plays a major role in how long your queen-size mattress last. Latex and foam mattresses last longer. It is advised that mattresses are changed within 10 years.