How Is Memory Foam Made?
Memory Foam Developed by NASA
The very first memory foam material was developed by NASA in the 1970s. Their intention was to try to improve seat cushioning and crash protection for airline pilots and passengers. Memory foam has widespread commercial applications, in addition to the popular mattresses and pillows you are familiar with today.
Anybody who has gone shopping for a bed, a new pillow, or even a new bicycle seat or mouse pad wrist rest in the last two decades will have encountered memory foam. This new material has been applied to a huge range of uses since its introduction to the US in 1991—from revolutionary medical uses to gimmicky new product designs. But what is it, who came up with it, and how does it work?
Though it is a relatively recent phenomenon in the US, memory foam has been around in various forms since the midpoint of the century—the first work on the polyurethane polymers that go into memory foam was actually begun in 1937 by Otto Bayer and his coworkers In 1965 the nursing staff at Lankenau Hospital tested "inert polyurethane porous foam" pads for use as bedding material, and found that they prevented "decubitus ulcers" (also known as pressure ulcers, sustained by patients who spend long amounts of time lying down), and found them to be hypoallergenic and resistant to bacteria (Kraus 1965). In the 1960s, NASA did work on materials that would serve as better cushions, and would also keep astronauts comfortable and protected from the extreme g-forces of lift off. It was then that memory foam as we know it came into being.

Memory Foam vs. Polyurethane Foam
Memory foam starts its life as polyurethane foam—a material first manufactured in the 1950s by adding water, halocarbons, or hydrocarbons to a polyurethane mix. Depending on the chemicals added and the way it is processed, polyurethane can form anything from car parts to spray liner, or in this case, one of the most comfortable sleeping surfaces the world has ever seen.
In the modern production of memory foam, a polyol is mixed with a diisocyanate and water. The foam rises like bread, with an open cell structure that helps give it its unique ability to spring back slowly from pressure. The introduction of gases into the initial solution creates a bubble matrix; vary the application of chemicals, and the size of the bubbles changes. A more open cell structure will have more give, and allow more airflow through the material.
Memory Foam Firmness
The firmness of memory foam is rated by the IFD (Indention Force Deflection), also known as ILD (Indentation Load Deflection) measuring the force in pounds required to make a 25% indentation in a 4 inch thick foam square. Also important in measuring the "softness" of a foam is the density. Foam densities range from 1-7 lbs, but a good-quality foam will usually be at least 4 and usually 5 lbs. A foam with a high density, but low ILD may still feel firm when compressed, especially in a lower room temperature. The density together with the IFD/ILD and the resilience will determine the softness, firmness, and life-span of the foam. Foam that is lower density will more readily conform to pressure, whereas higher density foam (usually 5-lb. or above) molds itself to contours when warmed by body heat.
Major production of memory foam did not begin until NASA released it into the public domain in the 1980s.Fagerdala World Foamstook up the challenge of producing this somewhat difficult product, and in 1991 produced the "Tempur-Pedic Swedish Mattress." Today numerous companies around the world produce visco-elastic memory foam, which gives consumers increased variety and price range. Unfortunately, it also increases the risk of purchasing cheaply-made foams that may deteriorate over time. Not all memory foam is made equal, as many of the overseas manufacturers work at reducing the cost of memory foam by adding in other "filler" type ingredients that reduce the quality and potentially add toxicity to the formulation. The real problem with overseas foam is the lack of quality standards that have been created in the United States.
Memory Foam: Pros and Cons
Considering a memory foam mattress or similar product? Read what sleep experts say about it.
Few things feel as good as a good night's sleep. That's especially true if sleep seems to escape you, night after night after night.
If you've heard about memory foam, you may wonder if it could improve the quality ofyoursleep. Some people swear by it. Others are less enthusiastic.
What exactly is memory foam? And what are its pros and cons? Here's information to help you decide whether memory foam is worth a try.
What Is Memory Foam?
First designed in the mid-1960s for NASA airplane seats, memory foam is made from a substance called viscoelastic. It is both highly energy absorbent and soft.
Memory foam molds to the body in response to heat and pressure, evenly distributing body weight. It then returns to its original shape once you remove the pressure.
In addition to protecting against impact, these properties make memory foam very comfortable. After its "virgin flight" for NASA, memory foam made a foray into other applications. For example, it was used as cushioning in helmets and shoes. Medicine found a use for it in prosthetics and products to prevent pressure ulcers such as seating pads for people who are severely disabled.
Then, memory foam really took off. It's now well known for its use in pillows, mattress pads, and mattresses, which come in different densities and depths.
What Are the Benefits of Memory Foam?
Could the special properties of memory foam enhance your sleep? Sleep specialist Donna L. Arand, PhD, says that objective studies supporting the claimed benefits of memory foam — or the effects of any particular type of sleeping surface — are lacking.
This is true for a variety of reasons, she says. This type of sleep study can be expensive, if conducted independently. Or it is "chased" by a shadow of bias, if supported by industry.
Also, some sleep technology, such as memory foam, is relatively new, so it hasn't been well studied. But perhaps one of the more difficult stumbling blocks to testing the health benefits of mattresses such as memory foam is the subjective nature of sleep. It is simply difficult to measure.
Continued
Sometimes the brain's electrical activity, measured with an electroencephalogram (EEG), and other findings recorded during a sleep test don't always match up perfectly with a person's subjective experience, says Arand, who is the clinical director of the Kettering Sleep Disorders Center in Dayton, Ohio. "They might say, 'I had a great night's sleep,' but the EEG parameters might not really indicate that."
Sleep is not only subjective, but preferences for sleep surfaces are individual, Arand says. "There's quite a bit of variability between individuals in terms of what type of surface — whether it's firm, hard, or soft — they prefer when they're sleeping," she says. "As far as we know, there is no rhyme or reason for that."
Many of Arand's patients who use memory foam have offered unsolicited glowing reports like these about memory foam: "I'm sleeping great." "Best sleep I've ever had." "I love going to bed at night." Arand says these anecdotal responses may be one-sided. That's because she and other staff don't ask all their patients about their sleep surfaces. "We may only be hearing the good stuff," Arand says.
Kathy R. Gromer, MD, sleep specialist with the Minnesota Sleep Institute in Minneapolis, agrees that memory foam may improve sleep. "It can, if it relieves painful pressure points," she says. But Gromer adds that memory foam doesn't do anything for sleep apnea or other sleep-breathing disorders — and sleep disorders are the primary complaint of most her patients.
"When you lie on the memory foam, the heat from your body softens it in appropriate points," Arand says, "so this helps to support your body along the curves and natural lines of the body." Memory foam manufacturers claim this helps relieve pain and thereby promotes more restful sleep. And, though consumers often believe that very firm mattresses are best, more "giving" mattresses like these may lead to better sleep in people with back pain, according to the National Sleep Foundation.
Although there aren't scientific data to support the hypothesis, Arand wonders whether memory foam sleep surfaces might be especially helpful for older people. For them, minimizing extra movement could reduce the number of times they awaken during the night. Being less aware of a bed partner's movements might be an extra benefit, she adds. "Without the coiled springs, you feel your sleep partner's movement less, and that might help, too."
Continued
What Are the Disadvantages of Memory Foam?
Gromer says that memory foam products may retain body heat, which could make them less comfortable in warm weather. However, Arand has not heard this complaint from her patients. "In our culture, most people can adjust their thermostats or blankets for the appropriate season," Arand says.
When new, memory foam can produce an odd chemical smell — a phenomenon called offgassing. To minimize this problem, the Sleep Products Safety Council, a sleep products trade group, recommends airing out the mattress or pad for at least 24 hours before putting sheets on it. "If you follow directions, the smell dissipates quickly," Arand says, "But I've never heard of anyone having reactions to it."
Are Memory Foam Products Safe for Young Children?
"I would strongly recommend avoiding this and similar very soft materials for use in infants' beds," Gromer says. "That's because soft bedding traps [carbon dioxide] and increases the risk of sudden infant death syndrome (SIDS) deaths."
Sources
NASA Scientific and Technical Information: "Forty-Year-Old Foam Springs Back With Newer Benefits."
Donna L. Arand, PhD, clinical director, Kettering Medical Sleep Disorders Center, Dayton, Ohio; research associate professor, Wright State University Boonshoft School of Medicine.
Kathy R. Gromer, MD, sleep specialist, Minnesota Sleep Institute; medical director, Respiratory Care Program, Saint Paul Technical College.
National Sleep Foundation: "Buying the Right Mattress for You."
Sleep Products Safety Council: "Mattress Odors" and "Sudden Infant Death Syndrome."
9 Highest Rated Memory Foam Beds You Can Buy in 2020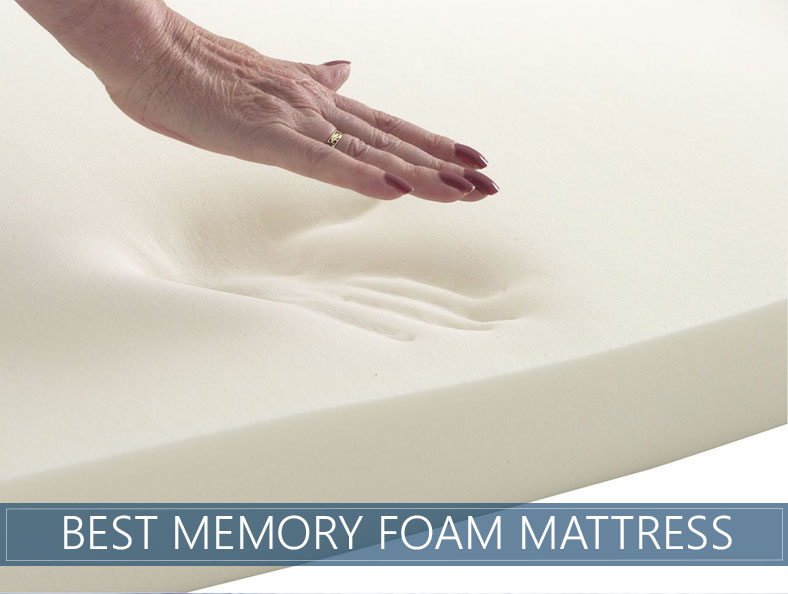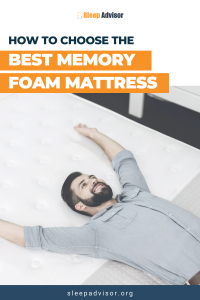 Transparency Disclosure– We may receive a referral fee (at no additional cost to the buyer) for products purchased through the links on our site or other applicable pages. To learn more, please read our full disclosure pagehere . We also encourage you to read about how we may research and/or test Products here .
Shopping for a new bed can be exciting but also downright annoying. You will agree with me when I say we all want only the top quality products for our money.
If you have narrowed your choice of mattress type and material to memory foam, rest assured that most people prefer it over any other.
In this roundup and buying guide, we have selectednine best-rated memory foam mattresses for 2020. We evaluated all products based on material quality, comfort, support, and cooling. Reading these reviews will hopefully help you get your shopping trip started and give you an idea of what you're looking for.
If you are looking for even more options, we have a new and updated list of best mattress brands for 2020. But if your mind is set on this fantastic type, read on, and we're sure you will find one thatsuits your sleep preference.
CLICK HERE FOR PRICE
CLICK HERE FOR PRICE
CLICK HERE FOR PRICE
CLICK HERE FOR PRICE
CLICK HERE FOR PRICE
CLICK HERE FOR PRICE
CLICK HERE FOR PRICE
CLICK HERE FOR PRICE

Memory Foam Mattress Reviews – Best By Type

Nectar – Exceptional Value

Highlights:

CertiPUR-US® Certified
OEKO-TEX® Certified
365-Day Trial
Forever Warranty

When buying a memory foam mattress, Nectar is a brand that offers exceptional value. While it incorporates the reasons we love traditional memory foam, such as great pressure relief and deep contouring, it has breathability and cooling elements, too.

Its cover has a soft, almost silky feel on top and Tencel fabric prevents excess moisture and heat by wicking it away. Two layers of gel memory material serve cooling and comfort functions.

Why is it special?Closer to a budget price, Nectar has features and materials that feel higher-end. It is generously backed by a lifetime warranty and a 365-day trial period.
Having an entire year to try out a bed is almost unheard of and Nectar gives sleepers plenty of time to adjust to the bed and see if it is a perfect fit. In addition, it works with every type of frame and should make a great addition to your bedroom.

WinkBeds Memory Lux – Luxury Feel

Highlights:

CertiPUR-US® Certified
120-Night Trial
"Any Reason" Guarantee
Lifetime Warranty
Made in the USA

After a long and hard day, you could use a little luxury in your life. From the moment you lay on Memory Lux mattress, you should feel your muscles relax as you melt into the layers of proprietary AirCell™ Memory Foam. The silky-smooth Tencel cover is soft to the touch and designed to sleep 30% cooler than linen.

What stands out?Unlike antiquated Visco foam of the past, WinkBed's AirCell™ technology is designed to offer dynamic pressure point relief with zoned progression foam for targeted support. The billions of microscopic shock-absorbing cushions should help to minimize motion for undisturbed sleep.

Traditional memory foam can sleep hot, but AirCell™ is designed to keep you sleeping cool all night long with tufted gel foam that pulls heat away from the body. Your entire body should feel relaxed and supported thanks to the deeply contouring memory foam that conforms to your curves without that sinking feeling.

For a luxury mattress without the luxury price, each bed is handcrafted using eco-friendly materials for quality you can feel night after night.

Layla – Dual Sided Firmness

Highlights:

Dual-sided Firmness
CertiPUR-US® Certified
120-Day Trial
Lifetime Warranty
Made in the USA

If you're new to this whole mattress shopping thing and get confused about whether you want soft plushness or firm support, Layla's got you covered. Their 2-in-1 design gives you medium-soft and firm comfort layers to choose from with an easy flip of the mattress. You can test out both sides and choose the one that suits you best.

What makes it unique?In one word – copper! Layla noticed a gap in the mattress industry when it comes to fighting germs that breed in most beds and their solution was to infuse their material with copper.

Copper has some amazing health benefits including the ability to fight bacteria, viruses, fungi, and mold. But it gets even better – when copper particles are compressed under your body, they react with a firming response and rapidly transfer heat. This means you should sleep cooler and feel just the right support at deep compression areas where you need it the most.

Side and back sleepers should love the softer, plush side while stomach and combo sleepers can get the support they need on the firmer side.

The Casper – All Sleeping Positions

Highlights:

CertiPUR-US® Certified
100-Night Trial
10-Year Warranty
Designed and Assembled in the USA

Casper is one of the biggest brands in the bed-in-a-box industry. Although their original model has 1.5-inches of memory materials, we believe this amount works to its advantage in combination with its medium firmness when it comes to catering to all types of sleeping positions.

What stands out?Casper has recently updated their original model to include a Zoned Support™ layer. The brand strives to create a balance between alignment and comfort, and its newest version is created to do just that.

In their Zoned Support™ layer, they use a softer foam under the shoulders for even better pressure relief. There is a firmer foam around the hip and core region in order to support heavier weight concentrations and keep the spine aligned.

An open-cell design and placing the memory layer under the top layer helps to keep sleepers as cool as they are comfortable. This is a quick-responding option, which is great if you want pressure relief without the slow response. It also makes it even easier to move around.

Tuft & Needle Mint – Alternative Foam

Highlights:

CertiPUR-US® Certified
GREENGUARD Gold Certified
Intertek's Clean Air Certification
100-Night Trial
10-Year Warranty

Say goodbye to hip and shoulder pain and say hello to comfort with the Mint by Tuft & Needle. With just three total layers, this mattress was crafted based on feedback about what sleepers really want: luxurious comfort, progressive support, and extra breathability for a cool night's rest.

Why did it make the list?The Mint features two layers of open-cell T&N Adaptive® foam that should gently cradle the body while relieving pressure. It should adapt to your shape like memory foam, but it has a much quicker response, and the super-luxe breathable knit cover combined with cooling graphite should keep you cool and cozy while you sleep.

The base layer features ceramic gel beads that are designed to offer progressive support for your neck and spine, promoting optimal alignment. Tuft & Needle added an additional 4-inches of extra-firm foam around this base layer for exceptional edge support that many foam mattresses lack. The Mint has a medium-firm feel that should be ideal for many sleepers with a plush comfort layer for pressure relief.

Muse – Amazing Cooling

Highlights:

CertiPUR-US® Certified
120-Day Trial
10-Year Warranty
Made in the USA

Muse by ViscoSoft uses performance and memory materials to create cooling and contouring all night. There is a slow response and hug to the medium firmness option, and soft and firm options are also available.

What makes it unique?This brand made a concerted effort to provide top-of-the-line cooling solutions, and their cover impressed us by how cool it is to the touch. Since traditional memory materials can overheat, Muse is great news for people who like the feel of it but always find it too hot.

The attractive cover, which can be unzipped and washed, is made from temperature control fibers that wick away heat. Their dense foam has cooling gel in it to further regulate heat.

Because of its dense foam core, we feel that it should work well with most body weights without the risk of bottoming out. It also could be an excellent solution for light sleepers who are easily disturbed by motion, as it has a great level of motion isolation.

Loom & Leaf – Heavy People

Highlights:

Certified Organic Cotton
CertiPUR-US® Certified
120-Day Trial
15-Year Warranty
Made in the USA

If you have heavier weight considerations, you probably already know that many all-foam beds feel too soft and don't offer the additional support you need. Finding a memory mattress that can provide the right amount of comfort and firm support for heavy individuals can be a challenge, but Loom & Leaf by Saatva may be the exception.

What makes it stand out?Loom & Leaf comes in two firmness options: Relaxed Firm, and Firm. For heavier sleepers, the firm choice should provide adequate support with comfort layers and an ideal overall height of 12-inches.

Loom & Leaf is crafted with a high-performance Spinal-Zone Gel that should offer spinal alignment and temperature regulation. Three additional memory layers underneath are included to alleviate pressure and provide the high-density support that heavier sleepers need.

Say good-bye to a bed that sags over time thanks to the high-quality, durable construction that is handcrafted in the USA. You shouldn't even have to lift a finger with Saatva's white glove delivery service that will professionally install your mattress and remove your old one free of charge.

For full list of features and in-depth analysis,see our full review here.

Sojourn – Budget Choice

Highlights:

CertiPUR-US® Certified
120-Day Trial
10-Year Warranty
Made in the US

Sojourn (formerly known as Ultimate Dreams Supreme 12″ Gel Memory Foam) is made by Dreamfoam, a brand by Brooklyn Bedding. As the manufacturer owns their factory, they can produce top-quality budget products that companies with middlemen and outsourced materials and labor need to charge more in order to produce.

What makes it unique?The Sojourn has the traditional feel you would expect a memory mattress to have. There are four total inches of memory materials that provide deeper contouring and there is less bounce.

The Sojourn has a few qualities that make this a clear standout budget option.

It should do a good job of supporting and relieving pressure for nearly every sleep position. Dreamfoam has also included gel in their materials to negate the heat traditional beds tend to trap. It is an all-around solid option that is conveniently compressed in a box and delivered to your door.

Zinus Green Tea – Ultra Budget

Highlights:

CertiPUR-US® Certified
100-Night Trial
10-Year Warranty

Need a comfortable bed but without the big-ticket price? The Green Tea mattress by Zinus features pressure-relieving memory materials that typically come at a premium cost with some added features that set this budget-friendly bed apart.

Why is it special?Nothing conforms quite like viscoelastic material, but it has the downside of an unpleasant chemical smell that can linger. Zinus infused this bed with pure and natural Green Tea for a healthy scent and added freshness.

ActivCharcoal particles made from purified charcoal are included for their moisture-absorbing properties, further minimizing unpleasant aromas. Customize your sleep experience with seven specialty sizes to choose from, then select between four levels of thickness ranging from 6 to 12 inches. In every option, you'll find a layer of comforting memory foam for pressure relief and additional layers for comfort and support.

With so many great features at one of the lowest prices you can find, you should have little to no trouble finding a mattress for even the smallest budget.

Why Memory Foam?

A Brief History

In most cases, Memory Foam is polyurethane combined with other chemicals. Those additional chemicals add to the viscosity and density of the end product.

You may see it referred to in some cases as viscoelastic polyurethane foam. The origins of this material can be traced back to 1966 when NASA developed it.

The original intention was for this material to be used for aircraft cushions, but it was quickly discovered that it had potential far beyond that application. It was released to the public domain in the 1980s, and it has gradually gained in popularity since that time.

It has been used in medical applications for some time and has more recently – thanks to reductions in cost – become a material that is used in a range of home products like mattresses.

Read more about how memory foam works here.

A Unique Memory Foam Feel

This amazing material that many a consumer's reports as haveing aunique and very recognizable feel. It hugs and contours to your body as you compress it, providing exceptional pressure relief and support.

The material will gradually shape to match the outline of your body, meaning the mattress is essentially customized for your needs each time you lay down. When you get up, the material will regain its original shape, readying itself for the next use.

Another feature the material has that can be advantageous in the mattress application isthe motion isolationit offers. Motion isolation means there is a very little transfer of energy from one side of the mattress to the other. If your partner is tossing and turning in the night, for instance, you are unlikely to feel much of anything as you sleep.

This is not a feature that can be claimed by a traditional spring mattress, and it is a big part of its popularity. Viscoelastic properties are what makes it unique, and it's worth noting thatpoly foam without viscoelastic properties is not a memory foam.

A Note on Cooling and Response

The main problems some people complain about is slow responsiveness and heat retention.

Responsemeans how quickly a material recovers when compressed. Memory Foam has a very slow recovery rate and takes a few seconds to return to original shape.

This also means the material will contour to your body better. But, the slower response is also something many people find as negative, so it's down to personal preference.


Heat retentionis a problem that earlier versions of foam struggled with. The material hugs your body, creating hotspots, and it can quickly become a nightmare, especially in summer days. Advanced gel covers and an open cell structure fix the heat issue to a degree, but don't expect all types of this foam to sleep as cool as coil or latex.

Do you need a "colder" option? Read our full guide with the best cooling mattress picks.

A Note on Edge Support

While shopping, be sure to think about how important edge support is to you. For some people, it is a minimal purchasing factor. However, for others, it is one of the most important qualities to find in a bed.

With the rise of memory foam bed-in-a-box brands, sometimes shipping so conveniently meant that softer edges were a necessity for compression. However, other brands have found ways to combat lacking edge support, through reinforced materials and layers like strong foam rails.

Chances are, if you share your sleeping space and need more room or if you enjoy sitting on the edge to put on clothes or shoes, you might want to consider a brand with proven stronger sides.

Is This the Right Material and Type of Mattress for You?

It may not be for you if

You Sleep Too Hot– A significant issue with this material is that has a greater potential to sleep hot, even with cooling gel. While it will be fine for most, if you tend to sweat or you are in a warm climate, you might want to consider other options.
You are a Stomach Sleeper– If you prefer to sleep on your belly, you will likely need a firmer surface for this position, so you do not sink too deep. If you go with memory foam (which is great at relieving pressure points), consider opting for a firmer model overall. There are many out there with this material that work well; just be careful of choosing something too soft with deep sinkage.

It is for you if

You are Suffering from Back Pain– For anyone who reports backaches, you will probably need a material that conforms to your body and provides pressure relief while staying supportive. Memory-foam can be perfect for this, and it's often the most recommended for back pain.
You Love Sleeping on Your Side or Back– Contouring and hug are especially important for side sleepers as firm materials that do not conform tend to create pressure points on your shoulder and hip joints.
You are a Bit Curvier– Foam can be perfect if you are a heavier person because you will need that extra pressure point support and contouring.

Still not sure?Here is our complete guide "How to Choose a Mattress in 5 Easy Steps."

How To Choose A Great Memory Foam Bed

During your consumer research, you will encounter products priced at a very affordable $200 and those at $2000, so obviously there is a difference. Let's take a look at the most important factors that determine the quality of this amazing material.(More info on mattress pricing here.)

Density

The density represents how much foam is built in each layer, however, thicker does not equal high density.Higher density will give you longer lifespan for your new bed. It also means that could be much hotter to sleep on and need a cooling measure to offset it.

You will most likely encounter the term PCF (pounds per cubic foot) and here are the three common levels of density:

Medium– 3.5-5.0 (often considered theGolden range to look for)

What do those numbers mean? They refer to the actual weight of the product, with a heavier weight representing a denser material. The weights are measured per cubic foot, so a mattress with a rating of four pounds indicates that one cubic foot of the material used would weigh four pounds.

As you would expect, heavier products are usually going to be more expensive than lighter options, but it also means that they can offer better support and are more durable.

Thickness

The thickness of the layers is an important factor when determining sleep quality. It has much to do with the manufacturer and a mattress in general. As a general guideline 4" or so in the comfort layers can be good to look for, but it can be split into two comfort layers.

Example showing a mattress structure (top to bottom) – 2×2″ Memory foam and 5.5″ support foam

Firmness

The firmness is highly correlated to the weight that has been used.Heaviermattresses are going to befirmerand moresupportiveon the whole, while lighter versions will usually be softer. Of course, there will be some variation in firmness from model to model even when comparing weights, so check on the stated firmness of any mattress before making a purchase.

To measure firmness specifically, a scale known as ILD (indentation load deflection) can be used. On this scale, a higher number, like 12 or 13, is going to typically to be firmer than an 8 or 9.

We use a scale of 1-10 (ten being the most firm) with the products we review and outline other details about the firmness level. So, no complicated calculations are needed. Check our firmness guide here.

Lifespan & Durability

The lifespan that you should expect is going to have a lot to do with the quality of the product you purchase. Naturally, spending more money on a high-end mattress could return you a better product, which can be expected to hold up for a longer period. In general terms, you should expect to get somewhere in the range ofseven to ten years of quality performancefrom a memory foam bed.

Warranties

As was the case with lifespan, better products tend to give you a longer warranty. Some of the high-end options on the market will offer you20 yearsof coverage, while less-expensive models only come with5 years. Usually, the quality of a mattress will be directly related to the warranty which is offered, but it's not always the case.

Off-Gassing and Chemicals

Off-gassing is one of the leading complaints. A new product is going to need to get rid of its chemical smell at first after decompressing, which is a process known as off-gassing.

This usually only lasts for ashort period, but it can put some people off when they are just getting started on their new mattress. If you do decide to buy one, it is important to understand that off-gassing is likely to be part of the process.

Good for Romance?

You may be concerned about more than just sleeping when it comes to a new bed. If you are planning a romantic evening, the difficulty of moving around on this type of mattress is often noted as a negative, while the quiet nature of memory foam can be positive in some circumstances. Want more? Check our favorite couple's beds and see the individual reviews.

Are There Affordable (Cheap) High-Quality Brands?

As competition in the online mattress space heats up, both established and startup brands are looking to diversify their offerings, and one way they've done it is to source higher-end materials, while still keeping their prices low. These constructions put a premium quality that is packed into impressively tall mattress profiles.

Memory beds in this space are putting an emphasis on performance and quality, sourcing only the highest quality foams with additives like gels, graphite, and copper that update features like temperature control. Beds with performance foams are often priced quite high in the retail space, but an online sales model can definitely make quality more attainable and affordable. (See our top rated online mattress picks.)

There are several ways that online companies manage to keep their prices low while still offering excellent value. Some own their own manufacturing facilities and reduce overhead that way. Online sales and made-to-order beds also cut down on the costs of storing inventory or displaying them in storefronts.

Types of Memory Foam

As mentioned previously, there are manypolyurethane foamsaround, but not all of them are "memory." Over the years, companies have experimented with this material and came up with some variations with a different hug, contour, cooling, sinkage levels, and durability for their consumer. While there are many others, here are the three most common types you will see on the market.

Traditional

This is the most common and the least responsive derivation of memory foam. It's that traditional hug and contour feel many people know and love. Typical density for this type is 4.0 – 6.0 PCF. Here are some of the highlights/considerations:

Designed to enhance circulation and relieve stress on your joints
Good for side sleepers
Sleeps very hot

Open Cell

To battle heat retention, manufacturers came up with a solution in terms of open-cell foam. While it still provides a similar and familiar feel, small air pockets provide a much cooler sleeping experience and enhanced response time.

Better cooling
Still provides similar feel as the traditional type
Faster response

Gel Foam

This is the most popular variation you will see – even on mid-grade mattresses these days. This gel is usually infused during the manufacturing process and evenly spread across the entire surface, or it can be incorporated as tiny beads or liquid.

Example showing gel foam mattress structure (top to bottom) – Cooling gel, Memory foam, Transition layer, High density foam

Gel solved the biggest memory foam issue of heat retention by evenly dispensing the heat instead of creating hot pockets. Don't get fooled by low ticket products advertising gel foam mattresses, as some just won't do the trick. If you pick a quality product though, you can expect a much cooler experience than on a traditional one.

Here are a few tips to help pick a good product:

Liquid gel can sometimes provide better cooling compared to some beads.
Choosing a density of PCF 3.0 and higher can be an indication of a higher-quality product.
Opt for thinner, more breathable covers to help.

Plant Based or Eco Foam

Plant-based or natural memory foam mattresses became some of the most popular on the market, though some are combined with traditional materials. The reason is a more environmentally friendly process and replacement of petroleum-based substances withbamboo, tea, soy or Aloe Vera. These materials are much better at heat distribution and provide much needed joint pain relief and better motion isolation.

No/low odors and off-gassing
Natural materials
Good for allergies
Better heat distribution and motion isolation
More expensive than traditional models

Proprietary Foam

In order to stand out, many companies have manufactured their own memory materials with a twist. From quick responding gels to metal infusions, mattress companies often alter their foams with cooling substances like graphite or copper to keep you sleeping comfortably. However, the nuances of proprietary foam often come down to user preference and shouldn't be the only factor in a mattress purchase.

Should I Buy My Bed Online?

The reason so many companies are exploring online sales models is that they can offer significant cost savings in more of a budget range by bypassing middlemen in the traditional supply chain. This enables them to offer the same quality you'd see in a store for much less; cheaper than you'd typically pay a brick and mortar retailer.

Many people are nervous about buying something online sight unseen and may be tempted to pay higher prices for in-store models, rather than an internet discount. However, research shows that you will receive a much better impression of whether a mattress works for you by sleeping on it for at least a few weeks rather than a quick 10-minute test drive in a store. Most online brands offer generous sleep trial packages and will refund your money if their product isn't a perfect fit.

Memory Foam vs. Other Materials and Types

Innerspring

Coil (innerspring or coil-on-coil) provide more airflow and cooling than almost any other type. Nowadays, many products include a layer of memory foam on top for extra comfort. The combination of two results in improved lifespan, cooling, and you still get that familiar foam feel.

An example of a luxury model would be Saatva, brought to customers by the same company as the Loom & Leaf.

Latex

Latex is sometimes considered as thecreme de la cremeof materials, and in most cases, the price of latex beds is higher. It's not heat activated and typically provides a much cooler sleep experience even compared to gel foam. It has faster response and more bounce, but it has a completely different feel. You won't get that much hug and extremely deep contouring with this material. An example would be Zenhaven mattress.

Hybrid

These days, many manufacturers think that combining different types of materials can negate all/most negative sides and you can end up with a much better product overall. Typical hybrids are coil or latex with foam. Another example of polymer and springs is the Purple bed. And yet another fantastic example is the Leesa mattress that combines latex-based foam on top with memory foam below it.

Mattress vs. Toppers

Tosave money, you can opt to purchase a topper rather than an entire mattress. However, mattress toppers are not always as effective as desired, especially when they are placed on an aging mattress.

If the underlying mattress is starting to sag or otherwise fail, it is unlikely that the topper is going to do anything to improve performance. Most likely, you are going to want to opt for a mattress rather than a topper when a good night's sleep is your top priority.

Which Memory Foam Mattresses Do Not Contain Fiberglass?

I contacted a bunch of the "Bed-in-a-Box" companies selling memory foam mattresses on Amazon and asked them these questions:

What I found regarding which Memory Foam Mattresses contain Fiberglass

On September 16th, 2019, I contacted all of these memory foam mattress manufacturers and allowed more than two weeks for responses. Most replies came in a day or two, a few took up to 5 days, and the rest didn't even bother to respond. Blank rows in the table below denote a memory foam mattress manufacturer that ignored me and didn't respond to my questions.

Click column headers to sort columns – Manufacturer column contains affiliate links that may earn me a commission.
Manufacturer
Fiberglass?
Modacrylic / Silica / Rayon / Polyester
FR Chemical Spray?
Countries of Origin
AmazonBasics
n/a
n/a
n/a
Various – China, Malaysia, etc
American Bedding
BedStory
Best Price Mattress
Yes
Silica
No
China, Serbia, South Korea, Spain, Thailand, Vietnam
Casper Sleep
No
Yes
No
USA, Canada, or Europe.
Classic Brands
Dreamfoam Bedding
No
Silica, Rayon, Polyester
No
USA
Early Bird
Eco Terra
No
No
No
Sri-Lanka, USA
Inofia
Linenspa
Some
No
Yes
LUCID
Some
Unstated
Some
Unstated
Molblly
Yes
Unstated
Unstated
China
Nectar
No
Polyester, Rayon
No
China
Perfect Cloud
RENUE
Sealy
Unstated
Unstated
Unstated
USA
Signature Designs
Unstated
Unstated
No
Unstated
Signature Sleep
Yes
Modacrylic
Unstated
China
SLEEPINC.
USA
Sunrising Bedding
No
No
No
China, Malaysia
Tempur-Pedic
Unstated
Unstated
Unstated
Unstated
Tuft & Needle
No
Polyester
No
USA
Zinus
Yes
No
No
China, USA
Based on what I found the best Memory Foam Mattress brands on Amazon that do NOT contain fiberglass are Sunrising Bedding, Tuft & Needle, Nectar, and while not technically a memory foam mattress Eco Terra would be another good choice if you don't mind a Latex mattress.
To see more memory foam mattress information and the actual responses to my questions made by Memory Foam Mattress manufacturers, see below.
AmazonBasics
AmazonBasics memory foam mattresses are made by various manufacturers so it would be hard to track down who made what, and even If I did it could change at any time. I would just play it safe and just always assume that an AmazonBasics memory foam mattress could contain fiberglass.
Best Price Mattress
Best Price Mattress' response:
"Our memory foam mattresses contain a silica based fire sock that encases the foam inside the mattress. Our materials are globally sourced in countries such as Thailand, Spain, Serbia, Vietnam, China and South Korea."
A bit shady – Best Price mattress dodged the fiberglass question and stated their memory foam mattresses only contain silica when I contacted them, however their Amazon reviews show they do indeed contain fiberglass. Also, their website says mattresses are "Designed in USA" but fails to mention that it could actually be constructed in Canada, Europe, or USA.
Casper Sleep
Casper Sleep's response:
"None of our mattresses contain any of the materials you listed in your question above, nor do our mattress covers. Our mattresses are designed in the USA… Due to how we function, many of our products are manufactured locally per the domain… We operate in Europe, Canada and America currently, so it's dependent upon where you purchase our mattress to an extent."
However, Casper Sleep's website FAQ clearly states:
"The Casper mattresses do not contain any flame retardant chemicals. Our flame retardant is a proprietary woven silica sock that's just under the cover. In the event of a fire, the sock melts on itself and suffocates the oxygen needed for the fire to burn."
Dreamfoam Bedding
It appears that Dreamfoam Bedding is owned and/or operated by Brookyln Bedding because that's who responded to me via email after using the contact form on Dreamfoam Bedding's website.
Dreamfoam Beddings's response:
"We do not use any chemical fire sprays or chemical retardants in our mattresses. Brooklyn Bedding only uses the highest quality fire-retardant socks, made of Non-Woven Silica/Rayon/Polyester/Cotton Blend. For more information regarding our fire retardant fibers, you can research Jones Fiber. Our mattresses are made here in the U.S. in Phoenix, Arizona."
Eco Terra
While Eco Terra is technically a manufacturer of Latex mattresses and not memory foam I still decided to see what they had to say.
Eco Terra's response:
"We source our latex in Sri-Lanka, but the mattress is assembled and handcrafted here in our warehouse in Camarillo, CA. The mattress does not contain any fiberglass, etc. It's made of all natural latex, organic wool and cotton. We only use organic wool as natural fire barrier."
Linenspa
Linenspa's response:
"There are no harmful chemicals or fire retardants used in the manufacturing of the product. The only one with the fiberglass fire retardant and that is the 5″ gel memory foam mattress. The rest have a non removable cover… They are a treated cotton"
I must note that lots of Amazon reviews for Linenspa beds have complaints about bedbugs arriving in the package..
LUCID
LUCID's response:
"Here is a list of mattresses that have a treated cotton fire-retardant cover instead of a fiberglass fire retardant:
5 inch Gel Infused Memory Foam, 6 inch Gel Infused Memory Foam, 8 inch Gel Infused Memory Foam, 10 inch Gel Infused Memory Foam, 10 Inch Plush Gel Infused Memory Foam"
Molblly
Molblly's response:
"The inner cover of our memory foam mattress contains fiberglass… In addition, we are a large mattress manufacturer in China and our mattresses are also made in our factory in China."
Nectar
Nextar's response:
"None at all… NECTAR does not contain any flame retardant chemicals. Rather a proprietary sock that's just under the cover. In the event of a fire, the sock melts on itself and suffocates"
Amazon reviews contain photos off Nectar's memory foam mattress tags showing Rayon and Polyester in the used materials.
Sealy
Sealy's response:
"Sealy mattresses are designed and built in the U.S.A."
Aside from revealing the country mattresses are manufactured in, Sealy dodged the other questions and didn't reveal any info about Fiberglass use or Modacrylic/Silica/Rayon/Polyester.
Signature Designs (by Ashley)
Signature Sleep's response:
"Ashley's upholstered furniture is designed and labeled to comply with California's TB 117-2013, and we are committed to designing our upholstered furniture with the goal of meeting the requirements of TB-117-2013 without the use of flame retardant chemicals. To that end, Ashley is pleased to announce that after working closely with our supply chain, upholstered furniture manufactured by or for us as of January 1, 2015 does not use flame retardant chemicals. In addition, all our upholstered furniture, no matter where it is shipped in the US, includes a label that complies with the requirements of California's SB-1019"
Signature Designs by Ashley basically just dodged the questions and gave me the brochure copy/paste treatment. 🙄
Signature Sleep
Signature Sleep's response:
"Our Signature mattresses are manufactured in China… The FR barrier sock is made with a knitted process with 50% Modacrylic/50% Glass yarns (+/-10%). The Glass and Modacrylic yarns are used in the thread form on a small rolls and the final product is a kind of knitted (or woven) fabric."
Signature Sleep was perhaps the most forthcoming of all the memory foam mattress manufacturers, they didn't try to dodge questions and were the only manufacturer to give the amounts of Fiberglas and Modacrylic used based on percentages.
Sunrise Bedding
Sunrise Bedding's response:
"We don't have any fiberglass or chemical materials in the cover. Sunrising Bedding 8 inch and 10 inch mattress cover is made of pure Cashmere wool. Our mattress is manufactured in Malaysia."
However, Sunrise Bedding's website FAQ clearly states:
"The mattress is made in China. But it is CertiPUR-US certified that means it is made of safe materials and qualified for physical performance. We ensure it the same quality as U.S. mattresses."
Tempur-Pedic
Tempur-Pedic completely dodged the questions and replied to me with a cookie cutter cut-n-paste reply that revealed no information about the country of origin nor materials used in their memory foam mattress manufacturing processes. They basically said it's all a proprietary secret and that it's legal and safe according to state and federal regulations.
Tuft & Needle
Tuft & Needle's response:
"We manufacture our mattresses here in the US and do not use fiberglass, modacrylic, or silica in any components of our Original T&N or Mint mattress models… Our firesock is actually crafted with a polyester/cotton blend knit fabric, treated with a food grade salt."
Zinus
Zinus' response:
"All our mattresses contain glass fiber."
Regarding where Zinus mattress are made their website states:
"Right now, our product designers are based in South Korea and our manufacturing factories are in Xiamen, China."
Popular brands from Amazon that were skipped due to not having a website are: Olee Sleep, PrimaSleep, Ssecretland, Vesgantti, Vibe, and YiiYYaa. Nightsbridge by Corsicana was skipped because they're not sold on Amazon like Corsicana's other brands.
20 thoughts on "Which Memory Foam Mattresses Do Not Contain Fiberglass?"
i am from Italy hello. Can you help me translate? /rardor
I'm sorry, I only speak English. Have you tried Google Translate??
I think you should read some of the reviews and questions again. There are some reviews that I have checked on Amazon where they show that there is indeed fiber in their mattresses. Both Nectar and Sunrise Bedding use polyester.
Sunrise Bedding:
https://www.amazon.com/Sunrising-Mattress-Independently-Innerspring-Mattresses/dp/B01I1573K0/ref=as_li_ss_tl?ref_=ast_sto_dp&th=1&linkCode=ll1&tag=j05dd-20&linkId=a3a980f427251082eae563dae36ebefe&language=en_US
You are correct regarding Nectar using Polyester and Rayon, I have updated the article/table. Thank you! However, although I'm not surprised at Nectar for neglecting to tell me about the Polyester/Rayon on their website's chat feature, either through deception or ignorance – I highly doubt they'd use fiberglass without listing it on the mattress tags like some of the Amazon reviews are eluding to. That would be a lawsuit waiting to happen. I did notice some of the materials listed on the tags say "polyester fiber" which is not technically fiberglass but would still sparkle as if it were though.
Also, I could not find any mention of polyester in the description or reviews of the Sunrise Bedding product you linked to. I will look at some of the other Sunrise Bedding products to investigate further.
Are "glass fibers" the same as "fiber glass?"
This is very helpful research. Regarding Best Price mattresses, someone posted on Amazon a photo purportedly of a Best Price mattress tag that lists fiberglass. The poster wrote a long post about how he/she became physically sick because of this. I'll post link to it. Other mattress buyers posted similar complaints in reviews and Q&As on that page. On this link, scroll way down to customer photos. I'm looking for low-price mattress and this scares the heck out of me.
You're right, that is scary! I have updated this article to highlight their deception.
I'm wondering why you failed to mention Indigo Sleep? Their mattresses are environmentally friendly! You can literally take apart their mattresses and flip the comfort layer! When this part wears out you simply buy a replacement of the comfort layer instead of a whole new bed! I can say their older model from 2018 did not have fiberglass in any form. They used the material used in firemans clothing. So sadly since they are a startup they had to change this or go out of business. They will happily explain their process. Which covers the fiberglass with other material and makes it much safer. It seems most people worry more about cost than safety. They do go the extra mile and use an expensive process to make sure it's as safe as can be! They also have a 100 night sleep trial. I highly recommend them. On a last note, even though the cover is actually removable which is astounding, do not attempt to wash it in the machine. Pretty sure it would cause serious damage. One last thought the fire safety standards are pretty crazy a blow torch has to be held to the mattress for a certain amount of time, I believe close to 2 minutes without it catching fire. Pretty extreme. I do think this bed with its safer method of continuous filament fiberglass yarn, is a really good deal! Queen mattress ready to sleep on after unboxing is $499! They even have a model where each side of the bed has it's own comfort layer, perfect for couples with different sleep needs! I do not work for Indigo Sleep, I simply love how hard and passionate they are about a great product!
I chose my brands to cover in this article simply by searching "memory foam mattress" on Amazon and then writing down all the brands that showed up on the first 3 pages or so, there must have not been a listing for Indigo Sleep when I did that! I will be updating the article with new memory foam mattress manufacturers and information so I'll add Indigo Sleep when I do! Thank you!
John-I was just on Amazon, memory foam mattresses, and read reviews…in particular the LUCID brand.
OH DEAR! Some people are experiencing horrible HEALTH issues after removing the cover.
Fiberglass particles flying through the air, under the bed, causing itching, BREATHING it,
gets in your clothes, affecting a child's health, can't get rid of fibers after MULTIPLE WASHINGS AND CLEANING THE ENTIRE HOUSE. HORRIBLE.
Yes, it is terrible! There are some people that have actually had to move out of their homes because the fiberglass had gotten all into the ventilation systems and couldn't be cleaned… You can also watch some videos on youtube of people who are dealit with the ramifications of removing the inner cover on their memory foam mattresses. Some of these people didn't even remove their mattresses' inner cover on purpose – instead there was a hole created by wear or by accident/kids/pets. Very bad, and very sad..
Hello John,
please share, which mattress you have chosen?
Regards
J
I went with a Tuft & Needle for my own bed first but then I also replaced my guest bedroom mattress with a Sunrise Bedding mattress and I'm happy with both! A family member of mine went with a Zinus hybrid coil/foam mattress that was fiberglass-free and it's actually pretty decent as well, I was impressed with it for the price.
I don't see additional comments below the chart regarding Signature Designs. Also is Signature Designs related to Ashley Signature Designs?
You're right, the response from Signature Designs seems to have slipped through the cracks and didn't get added to the article! And yes, it is Signature Designs by Ashley. I will add their response to the article now!
The bad news is that they basically dodged the questions and gave me a cookie-cutter response obviously copy and pasted.
This is a great article and very helpful. I'm confused as to why Dreamfoam has fiberglass, what am I missing?
How Latex and Memory Foam Mattresses Are Made
There are a couple of reasons why you might be interested to read what I have on this section of my website. The first is that you have a natural curiosity about how the products you buy are made, and considering you'll be spending up to one third of your life on a mattress, I can't blame you for wanting to know.
The second reason might be because you're concerned over how eco-friendly a mattress is, and again, I can't blame you. After all, we're constantly told how we should treat our planet better and the dangers that certain materials can pose to our health.
So, no matter what the reason I thought it would be a good idea to let you know how latex and foam mattresses are made. Of course, if you're familiar with latex you may think this is the most natural substance a mattress can be made from, and you would be right since the raw material is drawn directly from the rubber tree.
However, if you are erring on the side of a latex mattress do be careful of the actual amount it contains because manufacturers use three different forms: 100% natural, 85% natural and 15% synthetic and finally 20% natural and 80% synthetic. Of course, the more natural a latex mattress is the more expensive it will be.
In respect of memory foam mattresses, the materials used are synthetic and this is one of the reasons why I come across so many complaints about the "outgas" odor many of them give off when they're brand new. Whilst this can be a little worrying, if you're careful to look for the CertiPUR-US certificate this will guarantee that your mattress is gentle on the environment and isn't bad for your health.
If you're interested in finding out about the whole process, why not have a little peek at the short video I have included below?