Should You Be Sleeping on an Air Bed Every Night?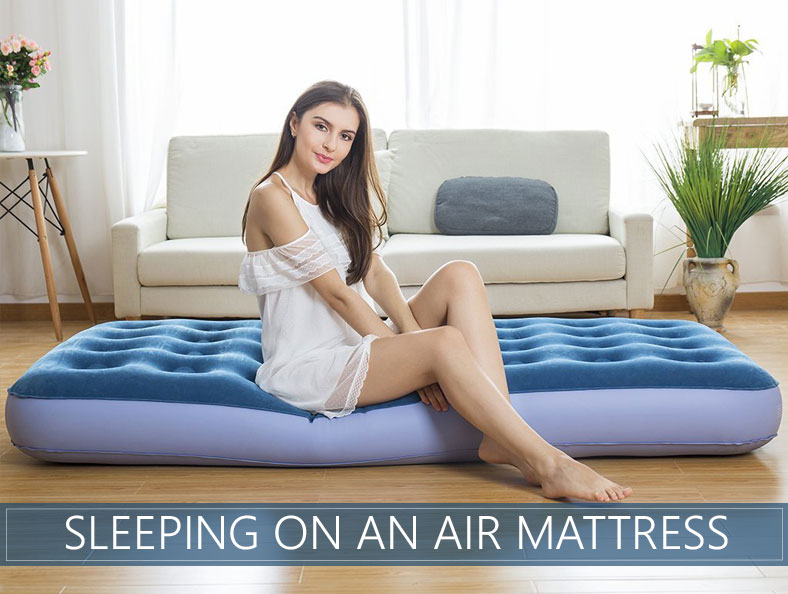 Are inflatable beds just suitable for camping, or can they be used on a more long-term basis as well? Do they offer the kind of support that you need for a good night's sleep? How long will they last?
You can save a bit of money by choosing an air mattress over a standard one, but is it a good idea to do so? In this article, we break down the benefits anddangers of sleeping on an inflatable mattress long-term.
We will look at the risks associated with using them in the long-term, how you can make them more comfortable and more like "real" beds, how to take care of them and how to choose the right model.
Will "real" beds win out in the end or can the air mattress be a real contender? Let's go and find out.
Are you looking to buy a great air mattress?Read our full buyer's guide here.
5 Risks of Sleeping on an Inflatable Bed Long Term
Temperature Regulation
One of the issues when it comes to using an air bed is that regulating your body temperature can be harder. Most of these mattresses are made from synthetic materials such as vinyl and so won't breathe well.
Because of this, there is no way to disperse the heat your body generates throughout the night. The air trapped inside takes on the temperature outside. That could make for an uncomfortable and sweaty night's sleep when temperatures are higher.
In winter, the air inside takes on the cooler temperature, and this could leave you feeling cold. The best way to combat either of these issues is to place enough of a barrier between you and the bed's surface. This could be in the form of a couple of cotton sheets in summer or blankets or a mattress topper in winter.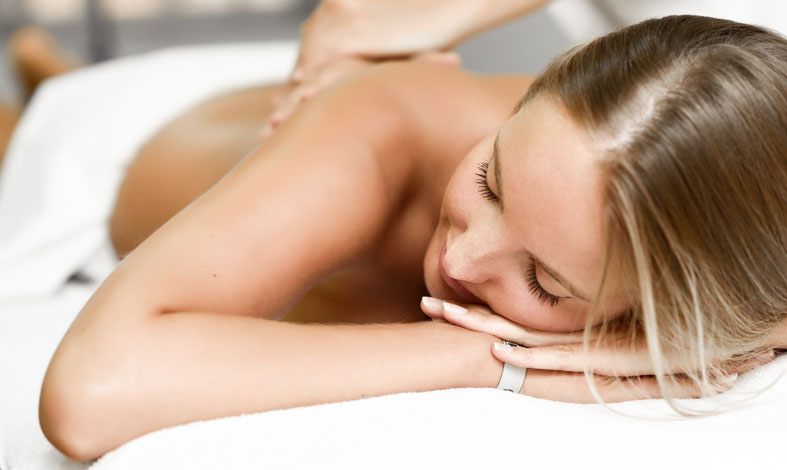 Body Support
An inflatable mattress is not known for the support it provides. While it might be okay to sleep on once in a while, long-term use could lead to back pain and stiffness. Without adequate support, your spine will be out of alignment, and so you won't have a restorative sleep.
Mattress Maintenance
Maintenance with a lot of mattresses is very low key. Your standard coil option, for example, just needs to be flipped every now and again to allow for more even wear and tear. This is not the case with the inflatable models.
You will have to make sure that it has enough air in it and that holes are patched up quickly. Even if there are no holes, they do flatten naturally over time and need refilling. This makes them a higher maintenance option.
Comfort Level
They are not all extremely comfortable to sleep on. Support levels, as mentioned above, might not very high leading to you battling to fall asleep and also not sleeping very comfortably. There is no deep contouring support and not much in the way of pressure relief either.
Sleeping With a Partner
If you are sleeping with someone else, one of the leading disadvantages is that there will be a lot of motion transfer. It is inevitable – every time you or your partner moves, the other person will be jolted. This can make it difficult to get an adequate night's rest, especially if you're a light sleeper.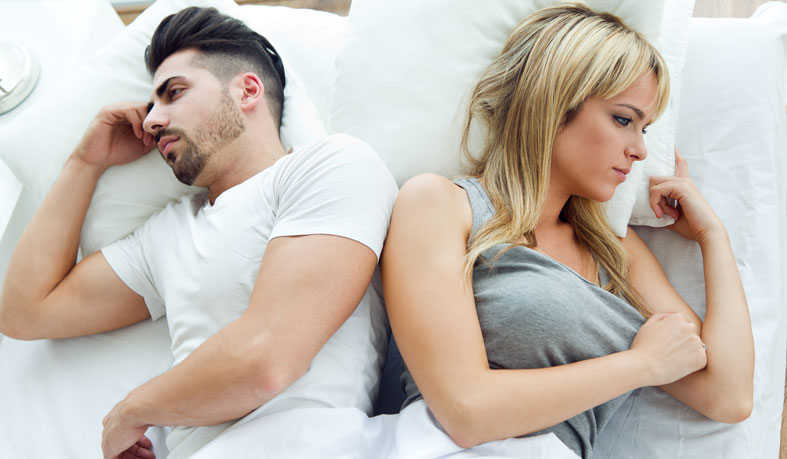 How To Make It More Comfortable
Make It a "Real" Bed
One aspect that really makes a difference to sleep quality is quality bedlinen. If you have to use your air bed for a more extended period of time, give some thought to using bedding that has a luxurious feel.
Get the best quality sheets that you are able to afford and splash out on your pillows and comforter. Spritz the sheets with linen spray before use to up the experience another notch.
Re-Inflate Regularly
Check your bed regularly for sagging and re-inflate it as often as needed. It is best to check every second or third day to make sure that it has enough air in it.
Store the pump close at hand so that you can pump it up when making the bed, if necessary.
Use a Mattress Topper
These can really make a lot of difference to your quality of sleep. It adds an extra layer of cushioning and support for you and can help with temperature regulation as well.
Choose a quality topper for the best results – even if you do change to a different type of bed you'll still own the topper.
Create a Headboard
A headboard is more than just an aesthetic feature in the bedroom. It will help to keep your cushions in place and give you something to lean against at night. The headboard would need to be positioned against a wall for support.
It is one of the easiest ways to create a more traditional feel.
Invest in a Mattress Stand or Cot
This is important to help keep out the cold in winter. The closer you are to the ground, the colder you will get so putting a barrier between your air bed and the floor can help to make you more comfortable.
It also helps to create a more traditional feel.
Choosing a Long-Term Inflatable Mattress
Comfort
Air mattress comfort should be one of the first things that you check. How comfortable is it going to be? Is it meant merely for camping or will it be plush enough to sleep on every night?
Some models will allow you to adjust the firmness to your liking and this can be a plus. Above all else, though, do look for something that offers better support.
Durability
You get what you pay for. If you walk into a discount store and buy the cheapest outfit you can find, you know that it is not going to last you a long time. The same applies in this case.
Buy the best quality option that you can afford. You are able to get some really cheap products out there, but these will cost you a lot more in the long-term.
Air Retention
If you choose a good quality product, you should be okay when it comes to air retention. While you are invariably going to have to top up the air from time to time, you don't want to have to do this every day.
Find a quality option with good air retentive properties.
Material
Check out what it is made of. You want an option that has a nice quality foam layer that won't deteriorate too quickly and a high-quality vinyl cover that will stand up well to wear and tear.
Many options have a softer suede-like finish that feels very nice to the touch, but it is the underlying foam that is really going to make the most difference. The cover is not as important because you will not be sleeping directly on it anyway.
Warranty
A good warranty is vital. You need to ensure that you will get your money back or get a replacement if something does go wrong. Start by looking at the manufacturer's reputation and warranty policy.
A two- to three-year warranty against manufacturer's defects should be your minimum starting point. Also look at long-term repair or replacement options.
Frequently Asked Questions
Q: How can I keep my blow-up bed from deflating?
A: By taking excellent care of it. Start by protecting it from sharp objects that create a puncture or tear. Check for such objects before inflating the bed.
You should also be careful not to overinflate it. Too much air can be worse than too little because it increases the chances of it popping when pressure is placed on it. Check it on a regular basis for holes. It doesn't take long to check it for holes, and by doing so regularly, you will be able to patch them before they become too much of an issue.
Use the right bedding. Sheets protect the inflatable from dirt and grime and can also provide additional protection against sharp objects. A topper can be put in place to provide additional protection.
Q: How long do inflatable beds last?
A: A quality bed that is looked after properly can last as long as ten to fifteen years. However, having said that, the National Sleep Foundation does recommend replacing your mattress every eight years or so.
If you are using the bed every day, this recommendation should be adhered to.
Q: Will it cause back pain?
A: Again, this is going to depend on the quality of the bed itself. Look for an option that has adjustable support so that you can choose the right firmness for your sleeping position.
If you are a side sleeper, you need something that has a little give in it so that you can sink deeper into it. If you prefer to sleep on your back or maybe the most comfortable way is to nap on your stomach, choose a firmer option.
Zinus Mattress Reviews
This is our full Zinus Green Tea mattress review. It's cheap and is one of the most popular memory foam beds on Amazon
Who Is This Bed Best For?
Anyone that absolutely wants a memory foam bed
Budget shoppers
Side and combo sleepers
Amazon Prime members (it's a best selling bed on Amazon)
College students, teens, Airbnb owners, and anyone that just wants a cheap bed
Who Won't Love This Bed?
Anyone who doesn't like a soft, viscose memory foam feel
Back and stomach sleepers
Heavier individuals
Hot sleepers
People that only want American-made products (Zinus is manufactured in China)
Free Shipping & Returns
30 Night Trial Period
10 Year Warranty
Outline: Zinus Mattress Review
We are very thorough in our reviews, so in order to make this post easier for you to digest, below is a jump-to list. You can click the links to go to a particular section within the review.
Buying A Zinus Mattress
Zinus very likely could be the #1 best selling mattress on Amazon. It's really cheap and that's the primary reason that people buy it.
Like most other online mattresses,Zinus comes with free shipping, whether you purchase through Zinus.com or Amazon. It also ships compressed inside a box and will usually arrive within three to five business days of when you place your order, at least if you're in the contiguous United States.
When the package arrives, all you have to do is drag that sucker inside and tear off all of the plastic wrapping.The unboxing process takes less than 15 minutesstart to finish. You will want to give the bed 48-72 hours to fully inflate. Because it uses a lot of memory foam, it needs some extra time to return to its intended form. This is common with a lot of memory foam mattresses.
The Zinus Green Tea mattressis backed by a 10-year warranty. As an FYI, most beds come with at least a 10-year warranty.
Price Of The Zinus Green Team Mattress
As mentioned previously,this bed is cheap. In fact, depending on the height that you choose (6″, 8″, 10″, or 12″) the Green Tea mattress might bethecheapest bed available. Here's a pricing breakdown for the 12″ model.
| Size | Price (MSRP) |
| --- | --- |
| Twin | $207 |
| Full | $279 |
| Queen | $339 |
| King / Cal King | $420 |
Keep in mind thatprices tend to fluctuate seller to seller on Amazon. For example, typically, when Amazon is the actual vendor for the mattress, we see it more heavily discounted than when Zinus is selling the mattress themselves. Regardless, though, you can usually find the 10″ model for around $200 on Amazon.
Zinus Memory Foam Mattress Construction & Layers
The Green Tea mattress ismade entirely of foam, but the exact construction depends on which height you choose. Below is a construction breakdown for the 12″ Green Tea mattress.
Inside the 12″ Zinus Green Tea mattress
The 6″ bed has only two layers. It has egg crate support foam on the bottom and memory foam on top. The 8″ and 10″ models both have three layers. They have support foam on the bottom, transition foam in the center, and memory foam on top. The 12″ model just adds a second layer of egg crate support foam on the bottom.
Construction side view of the 12″ Green Tea mattress
All of the foams in this mattress are CertiPUR-US certified. This assures you that the mattress has been tested and certified by an independent laboratory to meet specific criterion for physical performance, indoor emissions, and environmental stewardship, and is made without ozone depleters, heavy metals, or formaldehyde. Also, the Green Tea mattress has been tested and passed the requirements of the Cigarette Smoldering Test and the Open Flame Test.
What We Think Of The Cover On Zinus Green Tea
The cover for this mattress is made of a knitted jacquard fabric. It's white and soft, but to be honest, it's not our favorite cover.It's thin and bunches up easily. You can actually grab the cover and pull it up in the air a good six inches.
The cover is removable, but Zinus actually states that removing it can affect your warranty, and we agree that you should not remove it, because it's just a pain. If it gets a stain that you must remove, justuse some warm water and mild detergent to spot clean. That should do the trick.
Plain Jane cover, but it's fine
Also, to extend the longevity of this bed, you'll want torotate it every three months as a preventative measureto protect against sagging or permanent indentations. Egg crate foam is probably the least durable foam that you'll find inside a mattress. As such, we would implore you to rotate it regularly if the bed sees a lot of use. If it's just your Airbnb mattress, rotate it as needed, not necessarily at set intervals. And this bed is not flippable.
Feel/Firmness Of This Memory Foam Bed
The Green Tea mattress is amedium-soft on the soft-to-firm scale, and has a pure memory foam feel. By this, we mean that you're going to slowly melt into the material as it surrounds you, like a big hug, or like super comfortable quicksand.
We also noticed that the firmness of this bed changes per season because of the temperature.This bed seemed to be firmer in colder weatherand softer in warmer weather.
Given that the Green Tea mattress has a true memory foam feel,you get a good amount of that stuck-in-the-mud feeling. Switching positions does take extra effort and could leave you feeling restless if you tend to rotate between sleeping positions frequently during the night.
That said, we do think the Green Tea mattress is comfortable, it's just thatyou have to really like memory foam to get this mattress.
Will Back And Stomach Sleepers Like Zinus?
Typically, back and stomach sleepers prefer firmer mattresses—that's not the Zinus Green Tea mattress. We do not think this will be a good mattress for back sleep and stomach sleepers unless you're on the lighter side (i.e. under 140 lb).
Not designed for back or stomach sleepers
If you sleep predominately on your back, make sure to check out our list of the Best Mattresses for Back Sleepers. Same thing for stomach sleepers—see our list of the Best Mattresses for Stomach Sleepers.
Side Sleepers—What Will They Think Of Zinus?
Why yes, it is. The Green Tea mattress isbest for side sleepers. It's soft enough to offer great pressure relief for the hips and shoulders when you're on your side.
Ideally suited for side sleepers
As for combo sleepers, because you get that stuck-in-the-mud feeling,you'll face a little resistance while moving around on the bed. If you're of a lighter build, it'll be easier for you, while heavier people will sink into the mattress more and get that quicksand feeling.
To answer your question, though, yes, Zinus will work for combo sleepers, but it wouldn't land anywhere near our list of the Best Mattresses for Combo Sleepers.
Can Zinus Green Tea Handle Bigger People?
Short answer: No. We usually recommend heavier individuals go for a hybrid or spring mattress as opposed to an all-foam bed. While the 12″ bed is better than the 6″ bed for heavy people, overall, we can't recommend the Zinus Green Tea mattress for individuals that weigh 250 lb or more. Foam beds just don't typically have the long term support that coil beds do.
How Long Do Mattresses Last? The Results May Shock You!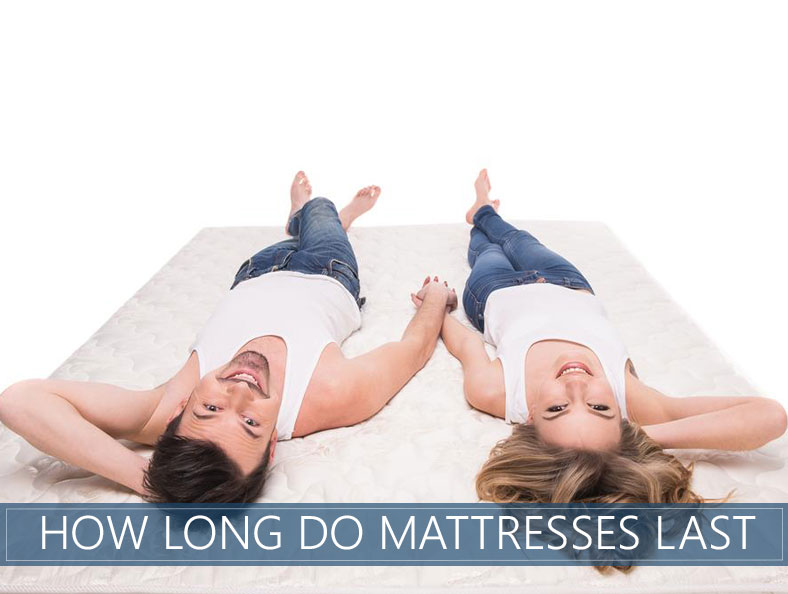 Mattresses are pretty expensive — one quick glance at our buyer's guide will confirm this fact. This is why many people do not replace them – not even after many years of use.
They do not want to spend a lot of money on a new one. Besides, now you can delay the process of buying a new one if you do an excellent job at maintaining your existing one.So, how often should you replace your mattress?
It doesn't matter which type of bed you have. Most of them are ready for replacement within ten years to ensure a good night's rest (old mattresses can hurt your sleep quality). Besides, it can last beyond ten years on average, if the owners maintain it properly.
Also, many different factors affect a bed's lifespan. You can extend its life expectancy by following a few easy steps in the text below. We prepared and wrote down some tips to boost its longevity.
How Long Should Your Mattress Last?
One of the biggest fears for mattress shoppers is that, after months of research, pricing and comparing, their mattress only lasts a few years. Buying a mattress is one of the largest investments you can make for your overall health and well being. A high quality mattress that is durable makes the most sense for you to buy. This essentially comes down to the quality of the manufacturing and materials used to make your mattress.
Quality Manufacturing
Quality manufacturing may seem like a given when you're investing so much in a new mattress, but it's an important part of your due diligence research when buying a mattress.
For example, some manufacturers fill their mattresses with a variety of poor quality and unnecessary layers, to make their mattresses appear thicker or more plush. Not only are these layers unhealthy, but they do not hold up well and they affect the lifespan of the mattress. Also, some mattress companies claim to manufacture all of their own mattresses, but they really do not – they are simply middlemen.
Buying a mattress that is manufactured in the United States is a great start. Research the manufacturer and check out all certifications as well – it will help you to find a good quality mattress.
Latex For Less understands that providing a good quality, all-natural latex mattress at an affordable price, is important, which is why all of our mattresses are hand crafted in the United States and sold directly to you, with no additional fees, markups, sales commissions by middlemen.
Quality Materials
Every single mattress is unique and some mattresses last longer than others, even though advertising and competitive marketing gimmicks may make you believe otherwise.
The quality of the materials in your mattress plays an important role in how long your mattress lasts, in conjunction with your mattress care and maintenance. Make sure your mattress company is transparent about their materials, supply chain and certifications.
So how long do mattresses last? Traditional spring mattresses typically need to be replaced every 5-7 years. Traditional memory foam mattresses typically last 7 to 10 years as well. And 100% natural latex mattresses are known to be considerably more durable, and can last up to25 yearswithout losing their support.
100% natural latex is known to be very resilient and durable compared to other mattress materials. Essentially, natural latex mattresses are made from rubber sap whipped into foam. The rubber properties allow it to contour to your shape and offer pressure relief. 100% natural latex also springs back immediately, after pressure is withdrawn. This is essential when thinking about long term durability. Night after night, your mattress supports different amounts of pressure, and latex has the unique ability to support this without losing its structural strength, form and flexibility. This is why 100% natural latex mattresses last up to 25 years, without losing their integrity, or developing indentations like other mattresses do.
Most memory foam mattresses are also know to retain your body heat and sleep hot. Cooling technologies, mattress protectors, and specially designed covers are all intended to counteract the heat retention and sweat caused by sleeping on memory foam. However, memory foam is still an absorbent material so it will continue to retain your body heat and absorb your sweat and it will continue to collect dust mites and dander. Memory foam mattresses are also not resilient and long lasting like 100% natural latex mattresses. They tend to dip, deteriorate and have other issues long before 10 years of ownership. You want to make a purchase knowing that your mattress will continue to perform for you, year after year.
Sleep Your Way, Year After Year
We know that manufacturing and materials play the largest roles in the overall quality, durability, and cost of your mattress. Another detail to consider is your sleeping habits and needs.
All mattresses buyers can agree that they're looking for comfortable sleep, but could that mean something different for each person? If you are searching for a mattress based on criteria like materials, quality, and durability, a 100% natural latex mattress might be a great option to consider.
Natural latex mattresses, such as Latex For Less, use a linear supply chain to ensure you can afford a high-quality, 100% natural latex mattress. Because of this, you don't have to sacrifice quality and durability because of cost. Additionally, 100% natural latex is dust mite resistant and antimicrobial. This helps your mattress stand the test of time, while also offsetting those unpleasant thoughts of dust mites, dander, and excess sweat absorption. Structurally, 100% natural latex proves to be more resilient than traditional mattress materials, while still offering the comfort options you deserve. It can offer you up to 25 years of the best quality and healthiest, comfortable sleep.
Commitment Time
When you buy a mattress that you'll sleep on for many years, you are making a commitment. Even though many people want to find and fall in love with the right mattress, the idea of keeping it for years and years can also cause some unneeded stress if it's the wrong fit! Once you've researched the durability, materials and manufacturing of the mattress, it is highly recommended you check the return policy and the warranty. Researching all of these details will help you to make the right choice for your needs.
The Definitive Guide to Buying a Mattress
Shopping for a mattress has never been easier if you're armed with this info.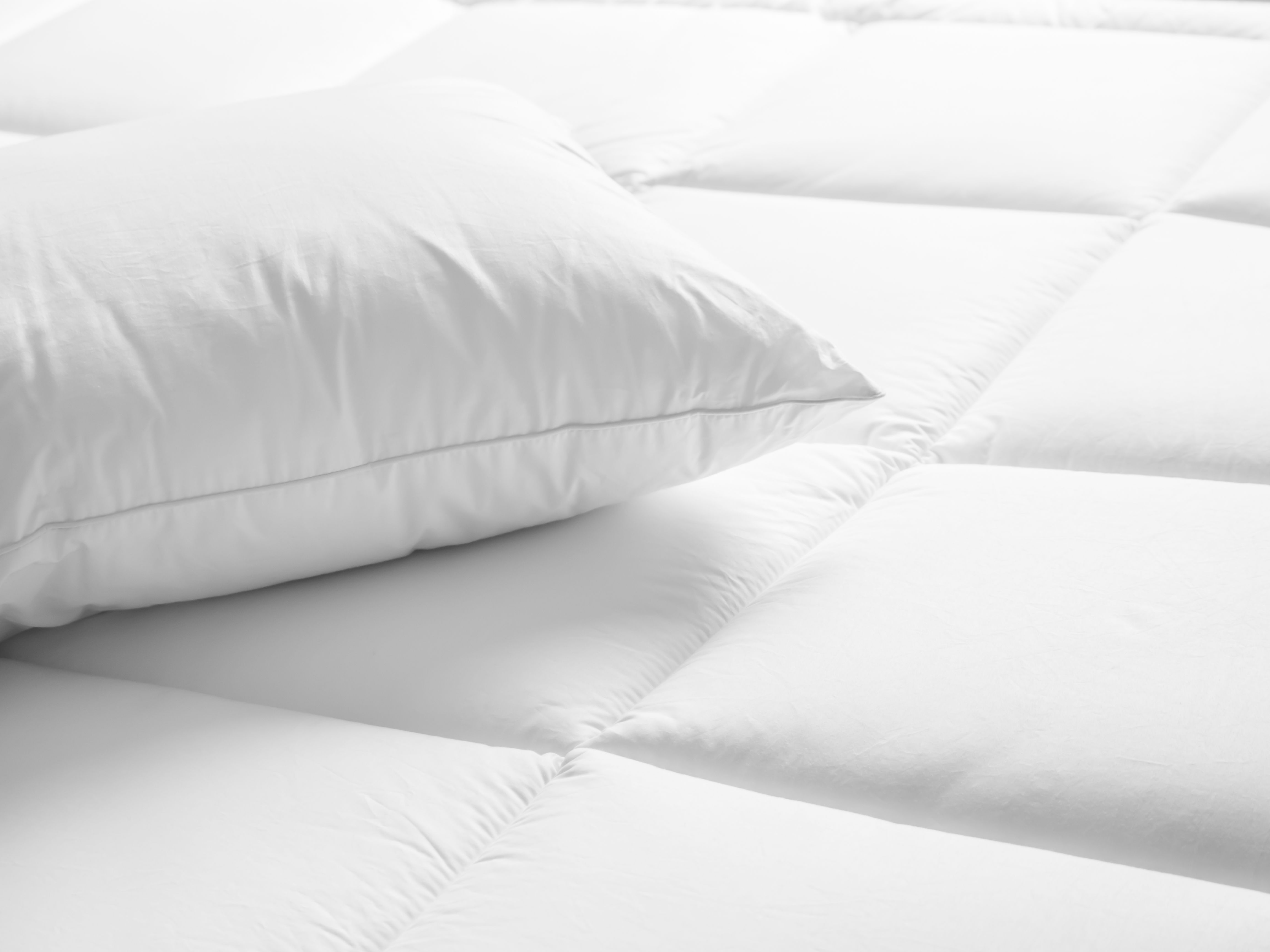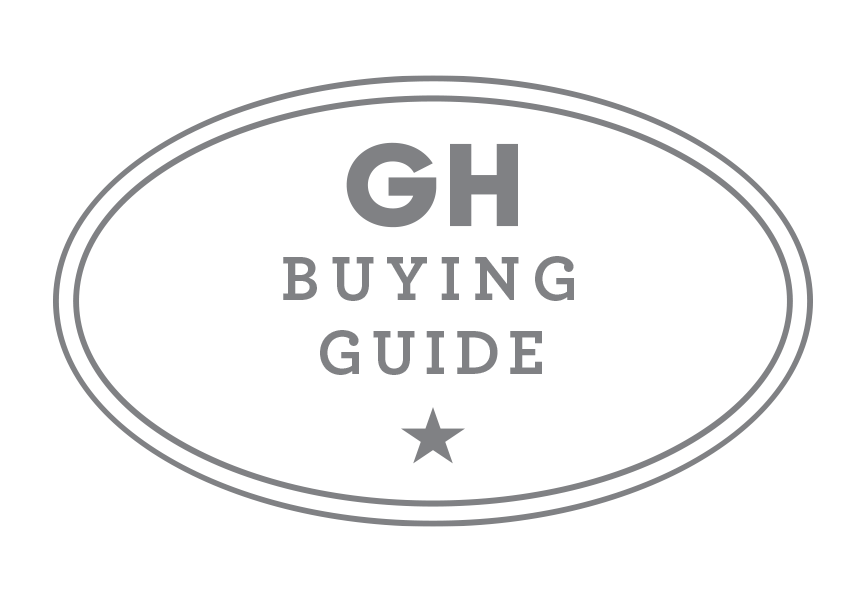 Replacing your mattress can be exhausting. Navigating the stores and websites, debating between foam and springs, and determining how much to spend can leave you feeling like you need a good nap.
Instead, skip the stress and follow these tips from Lexie Sachs, Senior Textiles Analyst at the Good Housekeeping Institute, that will help you navigate the world of mattresses.
Where to Shop for a Mattress
Laying down in the store isn't the only way to go anymore. New mattress-in-a-box companies have won over thousands of customers with convenient shipping and free trial periods. Online mattress buying has seen a serious boom, but it's not right for everyone. Here's what you need to know.
Shop in the store if.
Go the traditional route ifyouwant a greater variety and to feel them before buying.In a mattress store, you should never pay full price. Always shop the sales, and don't be afraid to negotiate with the salesperson. Most stores will also offer removal of your existing mattress. The downside is it can feel overwhelming and it's harder to compare prices to know if you're getting a good deal. A big mistake is rushing the decision by quickly lying down on many different mattresses to find the one that feels best. If you're going to invest in a mattress,take the time to recline for a while (at least 10 minutes)and make sure you don't feel any pressure or pain.
Shop online if.
This newer route offers agreat alternative if you have trouble making decisions, since there are fewer options. Plus, you can shop from home!These mattresses generally arrive in a box at your doorstep within a few days and include free shipping and a money-back guarantee (even if you simply don't like the mattress!) so there's minimal risk. Online, the price is usually final, but it doesn't include markups for being sold at a physical store. The downsides are that you typically have to set it up yourself and deal with getting rid of your old mattress.
Either way, always ask about the return policy.Not happy with your pick? You may get a partial refund if you bought it in a store, but online companies often arrange to pick it up for a local charity and will give back 100% of your money. Make sure you can test out a new mattress for a month risk-free; that way, you can get used to it before making a decision.
The Best Mattresses You Can Buy Online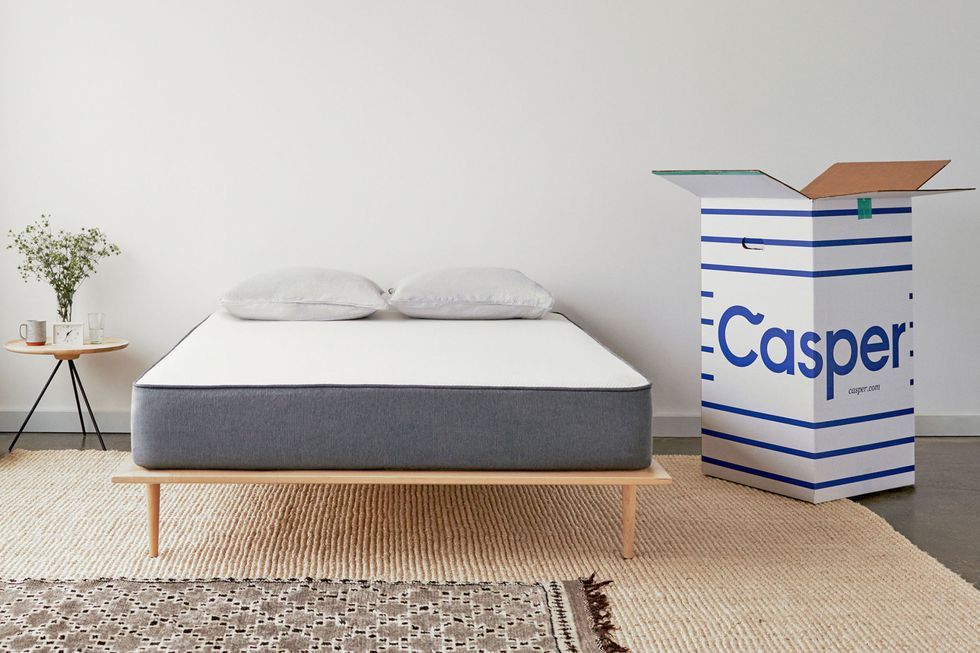 The name Casper is synonymous with "mattress-in-a-box." Itsfour foam layers range from soft to firmto offer comfort and support, which our testers loved (especially the under-40 crowd). There's both a less expensive version (with less layers) and a pricier one (with more).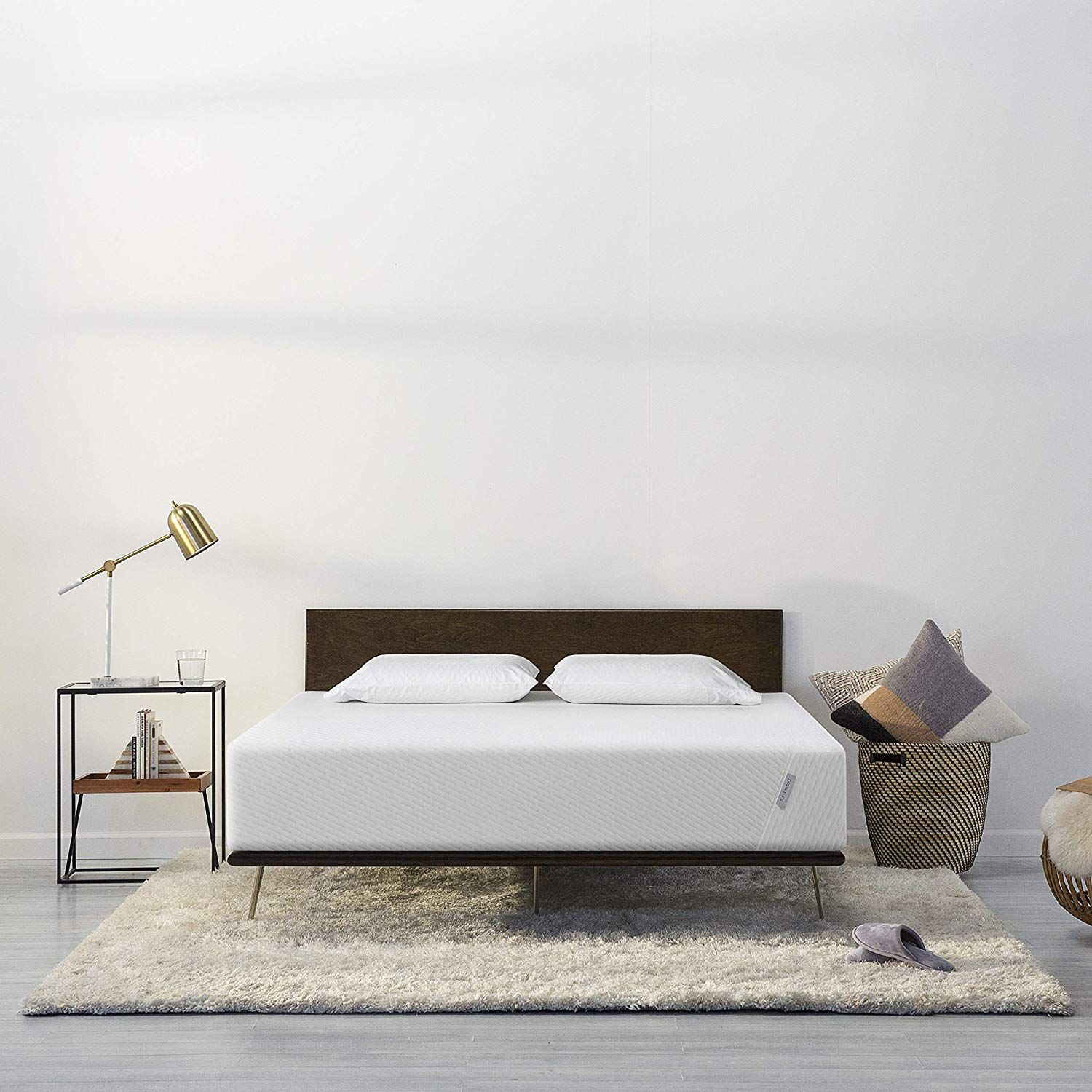 Tuft & Needle was priced lowest among its competitors, but still stands out as atop mattress on Amazon. This simple model has two layers of foam: a firm, support layer on the bottom and a cushy, cooling layer on top. Our panel particularly liked the friendly customer service.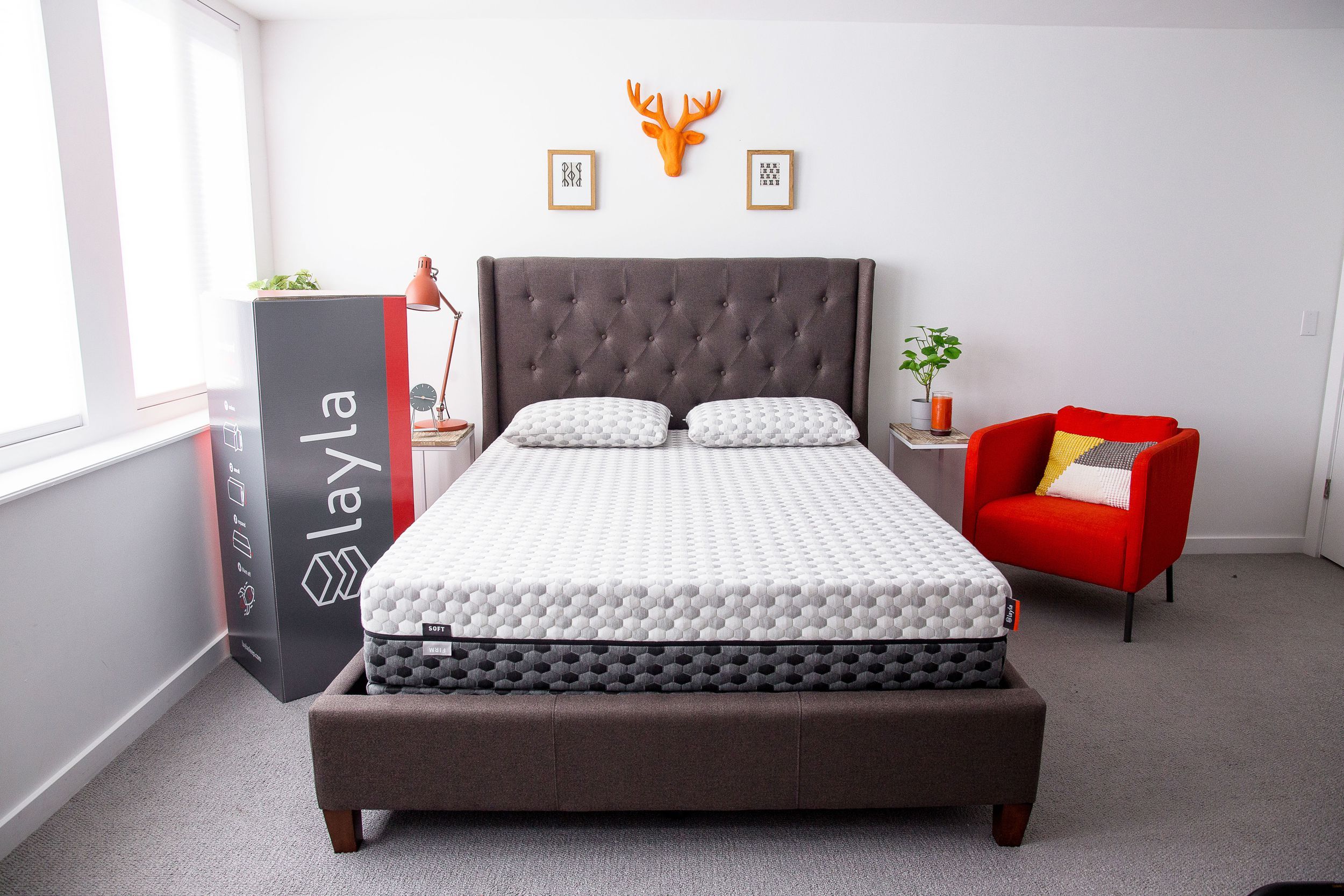 Unsure if you need a soft or firm option? This foam style gives you both: Justflip the mattress to change the support level. It has copper built-in to help keep you cool and avoid the overheating that is typically associated with memory foam.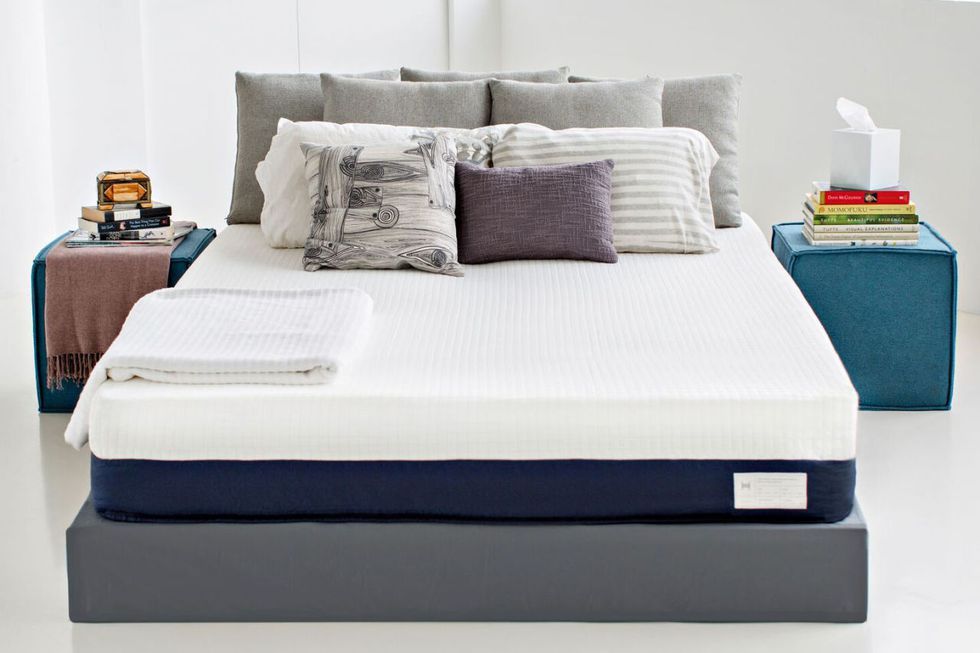 Fill out a survey about your sleep habits, andHelix builds a "custom" mattress for youwith layers of foam, latex, and microcoils. They can even personalize each side, so you and your sleeping partner don't have to fight about which mattress to get.
How to Choose Your Perfect Mattress
There are three common types of mattresses:innerspring, foam, and adjustable. There's no one "right" material to choose, but in general, side sleepers need a softer mattress, stomach sleepers need a firm one, and back sleepers fall somewhere in between. Beyond the types of mattresses and firmness, you'll need to think about a few other factors. From sleep style to negotiating with a bedfellow, here's what to look for based on your needs:
If you like a bed with bounce
Traditional innerspring styleshave that familiar bouncy feel and may be firmer. Interconnected coils are extra-durable, but individual "pocketed" coils, each covered with fabric, reduce the ripple effect that happens when someone on one side of the bed moves.
If you prefer a firmer base
Memory foam optionshave less spring and offer more pressure relief. To determine quality, look at the density and thickness of the foam, which will determine how deep you'll sink. The newer, online mattresses generally use several different layers of foam, with heavier ones on the bottom for support and lighter, cooler kinds on the top for comfort.
If you want a plush top
Innerspring mattressestypically have either a fiberfill or foam outer layer, covered in quilted ticking. But even if you want an uber-plush feel, don't be swayed by a thick-looking pillowtop as it can compress over time. It's often best to choose a firmer, well-quilted mattress, and then cover it with a replaceable mattress topper.
If you like to change it up
Consider anair-filled mattress, like Sleep Number, which has a remote that controls how much air is inside. Two side-by-side chambers allow you and your partner to customize the mattress firmness separately. There are also foam mattresses (like the ones from Layla) with soft and firm sides, so you can just flip it over as needed, and modular designs that let you move around the springs on the inside.
If you sleep on your side
You'll want a surface that will support your body weight, and conform to your shape.Innerspringsmay have more pressure relief than some foam or latex mattresses, but asoft foam mattressor one with built-in pressure relief points around the shoulders and hips can work for side sleepers, too
If you sleep on your stomach
The last thing a stomach-sleeper probably wants is an enveloping memory foam — it would feel smothering! Instead, a firmer bed will provide the best support. Consider afirm foam, dense innerspring, or air-filled mattress.
If you sleep on your back
You'll wantsomething in the middle— a surface that supports, but has some give so your spine is kept in a healthy alignment. You'll find happiness with any of the mattress types, but you should do your best princess-and-the-pea impression to see what feels best to you.
If your partner tosses and turns all night
Consider aninnerspring mattress with pocketed coils, or memory foam, latex, or a dual-chamber air-filled mattress. Medium-firm picks will all have good "motion isolation." But remember, these models could actually be less comfortable on the body of a restless sleeper, as there's little forgiveness against one's movements.
If you and your partner's preferences don't match
Theair-filled mattresses with dual chamberscan help, or check out the online mattress company Helix. Each person can fill out a questionnaire and have a side customized based on the responses.
If you sleep hot
Manufacturers can get carried away with claims about cooling properties, especially when you consider all the layers (protectors, toppers, sheets, and so on) that go on top of the mattress. That said,foam or latexcan hold in body heat, especially if they're very soft and a lot of your body sinks in. Newer technology helps alleviate this issue and you can always accessorize your bed with toppers and sheets that offer cooling benefits.
If you have allergies
Foam and latexare both inherently antimicrobial and resistant to dust mites and mold. If you opt for innerspring or air topped with fiberfill, be sure to encase it in an allergen-resistant cover to keep irritants at bay.
If you have back pain
Memory foam and/or latexis best for those with back pain since it molds to your body for support.
If you're concerned about chemicals
Look forfoams certified by CertiPUR-USas well as certifications for other materials like GOLS for latex or Oeko-Tex for other fabrics to feel more confident about your purchase.
If you can't decide what matters most
Some savvy manufacturers make ahybrid-style mattressthat combines the buoyancy of an innerspring core with the motion isolation of memory foam. It's a best-of-both-worlds option that can satisfy many partner disputes and sleeping styles.