Considering a bed-in-a-box? What you need to know about the new mattress trend
January 25, 2018, 4:05 AM
Share This:
share on facebook
share on twitter
share via email
print
WASHINGTON — Sales of beds-in-a-box have doubled in the last four years, and a leading consumer group has explored the online mattress experience for you in case it's something you want to try.
"There are many more options available on the market now," said Sara Morrow, a deputy editor with Consumer Reports. "Many of these companies are competing to make a mattress that's hitting a good price point and is also offering good performance."
Consumer Reports finds that online mattress retailers try to make the experience as pain free as possible for consumers. They typically offer generous return policies, long trial periods and free shipping.
Prices are competitive and it's easier to comparison shop.
With brick and mortar mattress retailers, product names for identical or near-identical models can vary among stores. Consumer Reports finds that online bed-in-a-box companies tend to offer just one model, but that lack of choice isn't necessarily bad.
"Our tests have confirmed that many of the mattresses do perform well whether you're a petite person, an average person, a tall person — and, no matter how you sleep," Morrow said.
Most are made of foam. But bed-in-a-box offerings include innerspring and adjustable air mattresses.
The question is: Are they any good?
Consumer Reports' independent laboratory testing and ratings show beds-in-a-box get good marks for durability, stability and firmness. Some of these mattresses perform at consistently "good" and "excellent" levels.
The Essentia Strami, for example, tops Consumer Reports' ratings for all foam mattresses.
"Twelve foam mattresses that are beds-in-a-box have made our 'recommended' list," Morrow said.
And it's not impossible to try before you buy.
Some brick and mortar stores display products from the online mattress retailers. Target shows twin-size Casper mattresses and Leesa has a relationship with West Elm stores, which has locations in D.C., Baltimore and Tysons Corner.
Consumers can also check the websites of individual companies to see if and how they might offer an in-person, pre-purchase experience.
Rejects don't have to go back in the box.
Beds-in-a-box are compressed, folded or rolled into what might seem like minuscule containers relative to their unleashed size. But Consumer Reports finds most rejected purchases do result in refunds and the mattresses don't necessarily have to be returned.
"More than likely, they're going to give you a refund. But also more than likely, it's going to be your responsibility to remove that mattress from your house," Morrow said.
Some companies will work with consumers to arrange for the mattress to be given to a charitable donation or to pick it up themselves.
"Always make sure that you're familiar with the return policy," Morrow said.
Should you also buy a box spring?
Consumer Reports advises mattress owners to follow the manufacturer recommendations. Ignore the manufacturer's advice and you might void the product warranty.
Sticking with a traditional mattress? Take your time.
If you choose to buy a bed from a mattress store, Consumer Reports finds from its most recent survey of subscribers that the longer you try out a mattress at the store before buying it, the more likely you will be satisfied with your purchase.
The recommended tryout time: 10 to 15 minutes.
Like WTOP on Facebook and follow @WTOP on Twitter to engage in conversation about this article and others.
© 2018 WTOP. All Rights Reserved. This website is not intended for users located within the European Economic Area.
How does buying a mattress work
If you dread a trip to Mattress Firm or Macy's, realize that you have more options than ever before—department and specialty stores are no longer the default destination for mattress shopping. Great mattresses at fair prices can be found at warehouse clubs and through online retailers—and the competition is only getting more intense.
We test queen-size mattresses (60 inches wide by 80 inches long) because they're the most common size purchased. (For your reference, the other standard dimensions are king, 76×80 inches; California king, 72×84; full, or double, 53×75; and twin, 38×75.)
We subject each mattress to a battery of tests, including running a nearly 310-pound roller over each one 30,000 times to simulate eight to 10 years of use. Still, there's much to know even before you start shopping. Here's your path to a good night's sleep.
Find the Best Mattress for Any Sleeper
Compare the Types
If you're shopping for a new mattress, you could be overwhelmed by the variety of choices and prices, ranging from too-low-to-believe to astronomical. But there's good news: Our years of testing have shown that, whichever type you choose, you only need to spend around $1,000 for a comfortable, supportive mattress. Here are the major types you'll see:
Foam Mattresses
Though many manufacturers use polyurethane to create their foam layers, some might use latex as well and we note which mattresses have latex in our features tab. Some mattresses include both. Memory foam softens when you lie on it and soon molds to your body. Once you get up, it springs back to its original shape. Some foam mattresses require some effort to change position.

Innerspring Mattresses
Adjustable Air Mattresses

Interactive Video Guide
For more, watch our interactive video. You can skip to chapters on the different types of mattresses, tips for test-driving a mattress, and more.
Mattress Myths
Common claims that haven't held up in our tests:
The More Coils, the Better
The better innerspring models we test have 600 to 1,000 coils. But even if one mattress has more coils than another, the coils could be made of thinner-gauge metal. You'll also hear about coil variations such as Bonnell (hourglass type), continuous wire, and individually pocketed springs. None of those is inherently superior.
Gel Provides a Cooler Sleep
More than half our innerspring mattresses (noted in our mattress ratings) have a layer of gel-infused foam that's claimed to provide a cooling effect, though it's worth noting that 10 percent of the mattresses with a gel-infused layer still retain warmth. Overall, our tests have shown that innerspring mattresses containing gel did tend to sleep slightly cooler, but the reverse was true with gel-infused foam beds.
Forget About Comparison Shopping
If you like a mattress at one store and ask elsewhere for something similar, you're likely to be steered toward a same-brand mattress claimed to have the same construction, components, and firmness. Mattress makers offer some lines nationally, but when those brands are sold through major chains such as Macy's or Mattress Firm, they're typically exclusive to those chains. And manufacturers don't publish a directory of comparable mattresses. So use our ratings as a guide, and insist on the precise make and model that scored well in our tests. Also check our ratings of mattress brands and stores, based on subscriber surveys.
Shopping Tips
Lie Down
If possible, lie on any mattress that you're considering. Wear loose clothes, and shoes you can slip off. Make yourself comfortable, and shoo away the salesperson if you're feeling pressured. Salespeople should expect you to take your time. Spend at least 5 or 10 minutes on each side and on your back (your stomach, too, if that's a preferred sleeping position). Panelists who took beds home for a month-long trial rarely changed the opinion they formed after the first night. Shopping online or at a warehouse club? Tryouts aren't usually an option, so checking return policies before you buy is extra-important.
Check Return Policies
Make sure the store offers a full refund or credit toward another mattress. Return periods, often called "comfort guarantees," range from a couple of weeks to 120 days. Some retailers, including Macy's and Sears, charge a 15 percent restocking fee. Some sellers provide free pickup if you want a refund or an exchange, but otherwise, you'll have to pay for it—or cart the mattress to the store. Macy's, for example, charges an $85 pickup fee. And you'll be responsible for any damage.
Try to Haggle
Once you've settled on a model, try to bring the price down. Many businesses, such as warehouse clubs, have fixed prices and won't budge. But for retailers that do negotiate—particularly specialty chains—huge markups allow them to lower prices by 50 percent or more during their frequent sales. Our recommendation: Any time of year, insist on a sale price you've seen for the mattress you know you want, and don't be afraid to walk out if you feel you're getting a raw deal. While it's a little tougher to negotiate online, there are still ways to save.
Don't Be Bullied Into Buying a Box Spring
You might not need it. If your box spring isn't broken and is still structurally sound, consider keeping it and saving money (roughly $150 to $300 for a queen-size). One caveat: Some brands require you to buy their box spring to receive full warranty coverage. Many foam manufacturers recommend a platform base or strong slatted wood foundations.
Understand the Warranty
It can range from 10 to 25 years and covers only manufacturing defects such as sagging and loose or broken coil wires. Coverage is frequently prorated, meaning that it decreases over time.
On Delivery Day
Never accept delivery without inspecting the mattress (and the box spring, if you buy one) for stains and other damage. Also be sure that the mattress has a label that states "all-new material" before you send the driver on his way. If it's not there, refuse delivery. And keep it on afterward in case you have to file a warranty claim in the future. If you bought a bed-in-a-box, inspect the mattress as soon as you unroll it. Call customer service immediately if something appears to be wrong with the mattress or if it's dirty. Take a few photos with your smartphone in case the customer service representative asks for proof of the damage.
Need a new set of sheets for your new mattress? Check our sheets buying guide and ratings to find out how we rate and review cotton sheets.
The Definitive Guide to Buying a Mattress
Shopping for a mattress has never been easier if you're armed with this info.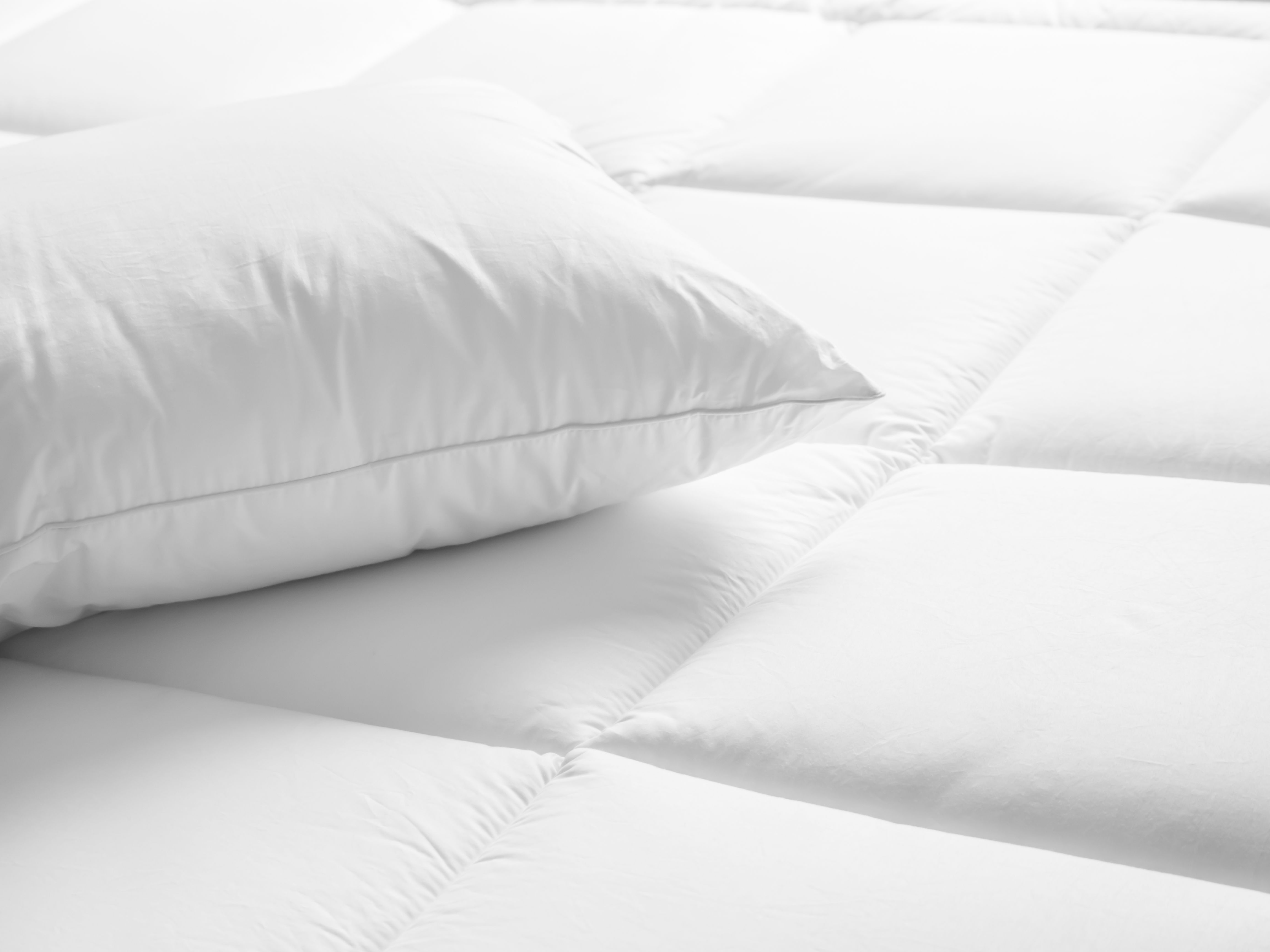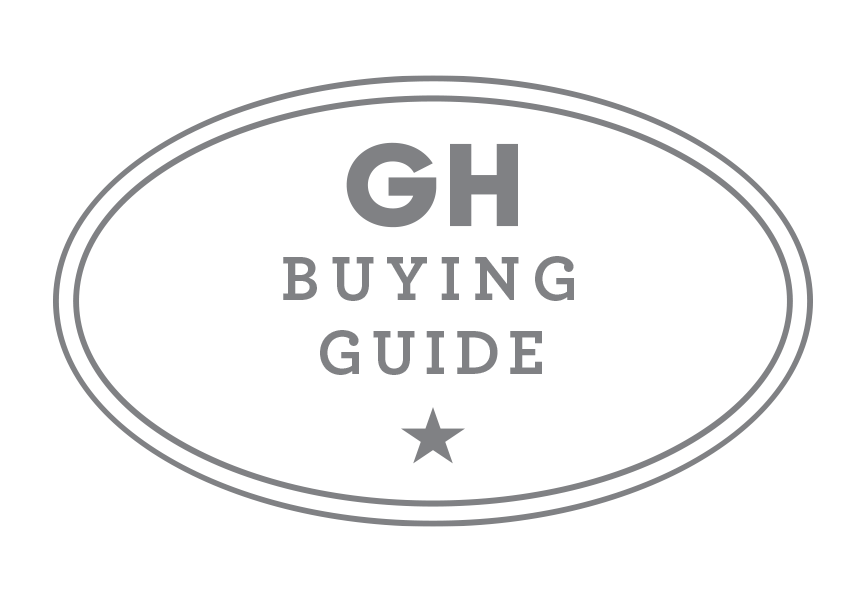 Replacing your mattress can be exhausting. Navigating the stores and websites, debating between foam and springs, and determining how much to spend can leave you feeling like you need a good nap.
Instead, skip the stress and follow these tips from Lexie Sachs, Senior Textiles Analyst at the Good Housekeeping Institute, that will help you navigate the world of mattresses.
Where to Shop for a Mattress
Laying down in the store isn't the only way to go anymore. New mattress-in-a-box companies have won over thousands of customers with convenient shipping and free trial periods. Online mattress buying has seen a serious boom, but it's not right for everyone. Here's what you need to know.
Shop in the store if.
Go the traditional route ifyouwant a greater variety and to feel them before buying.In a mattress store, you should never pay full price. Always shop the sales, and don't be afraid to negotiate with the salesperson. Most stores will also offer removal of your existing mattress. The downside is it can feel overwhelming and it's harder to compare prices to know if you're getting a good deal. A big mistake is rushing the decision by quickly lying down on many different mattresses to find the one that feels best. If you're going to invest in a mattress,take the time to recline for a while (at least 10 minutes)and make sure you don't feel any pressure or pain.
Shop online if.
This newer route offers agreat alternative if you have trouble making decisions, since there are fewer options. Plus, you can shop from home!These mattresses generally arrive in a box at your doorstep within a few days and include free shipping and a money-back guarantee (even if you simply don't like the mattress!) so there's minimal risk. Online, the price is usually final, but it doesn't include markups for being sold at a physical store. The downsides are that you typically have to set it up yourself and deal with getting rid of your old mattress.
Either way, always ask about the return policy.Not happy with your pick? You may get a partial refund if you bought it in a store, but online companies often arrange to pick it up for a local charity and will give back 100% of your money. Make sure you can test out a new mattress for a month risk-free; that way, you can get used to it before making a decision.
The Best Mattresses You Can Buy Online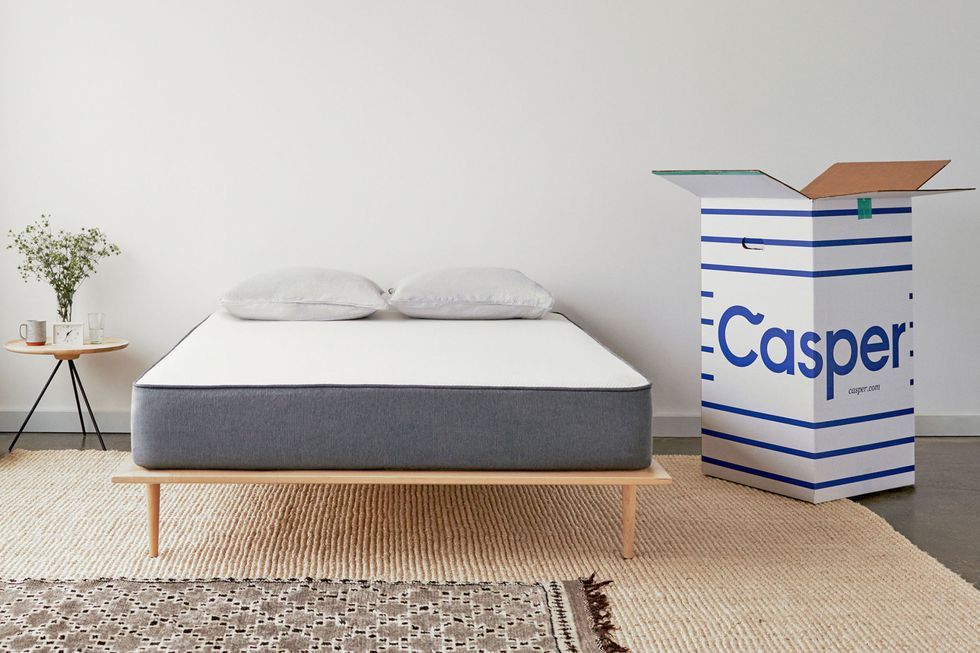 The name Casper is synonymous with "mattress-in-a-box." Itsfour foam layers range from soft to firmto offer comfort and support, which our testers loved (especially the under-40 crowd). There's both a less expensive version (with less layers) and a pricier one (with more).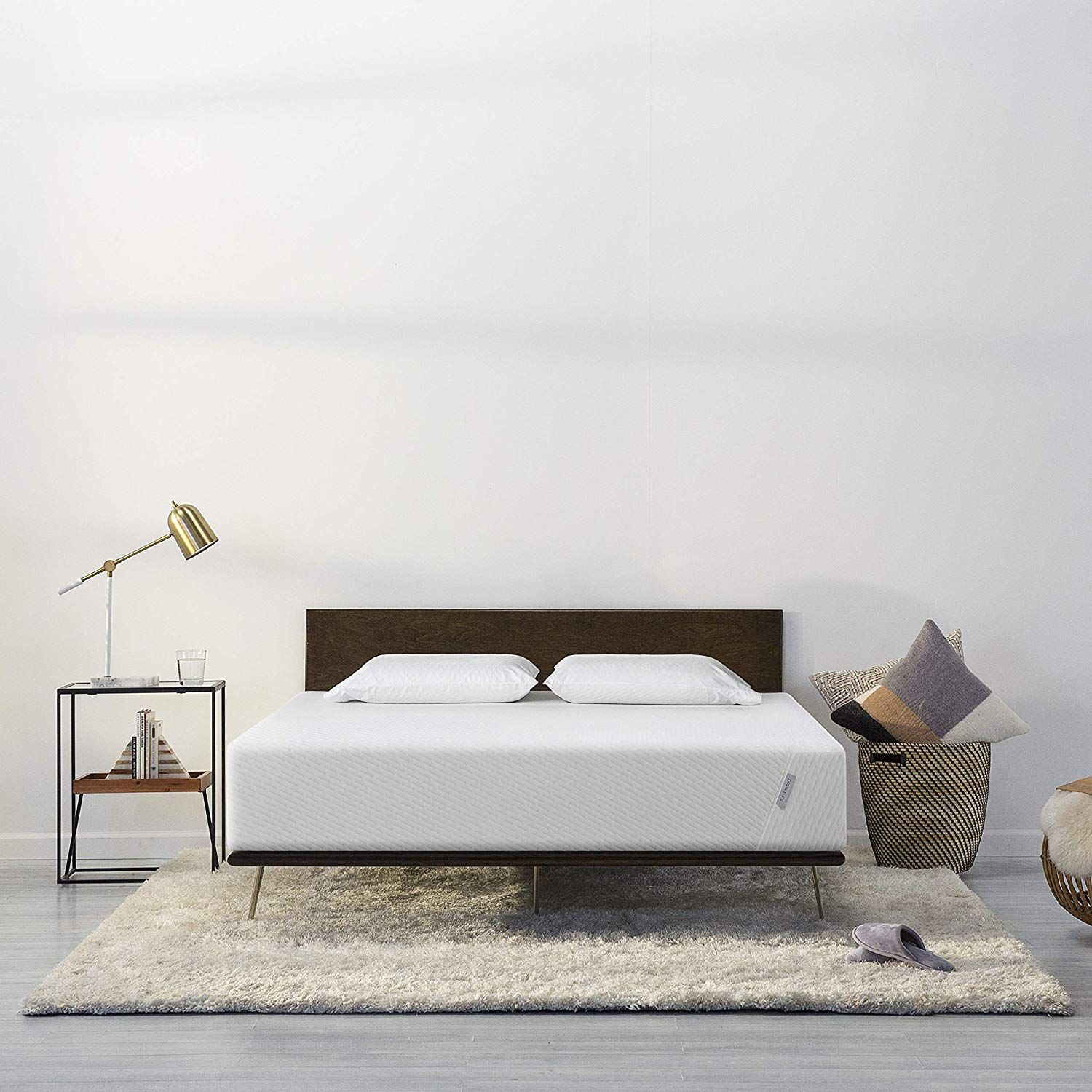 Tuft & Needle was priced lowest among its competitors, but still stands out as atop mattress on Amazon. This simple model has two layers of foam: a firm, support layer on the bottom and a cushy, cooling layer on top. Our panel particularly liked the friendly customer service.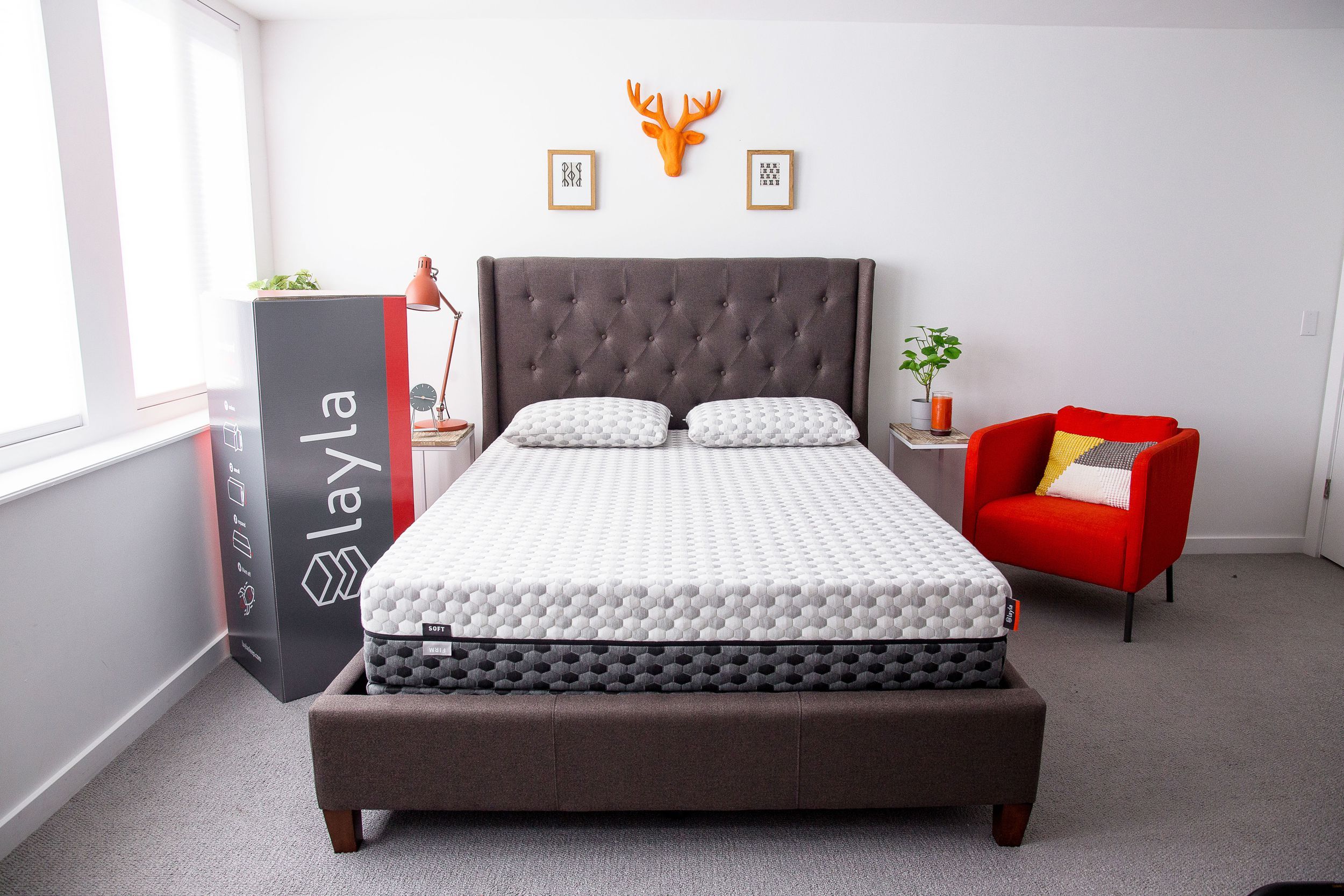 Unsure if you need a soft or firm option? This foam style gives you both: Justflip the mattress to change the support level. It has copper built-in to help keep you cool and avoid the overheating that is typically associated with memory foam.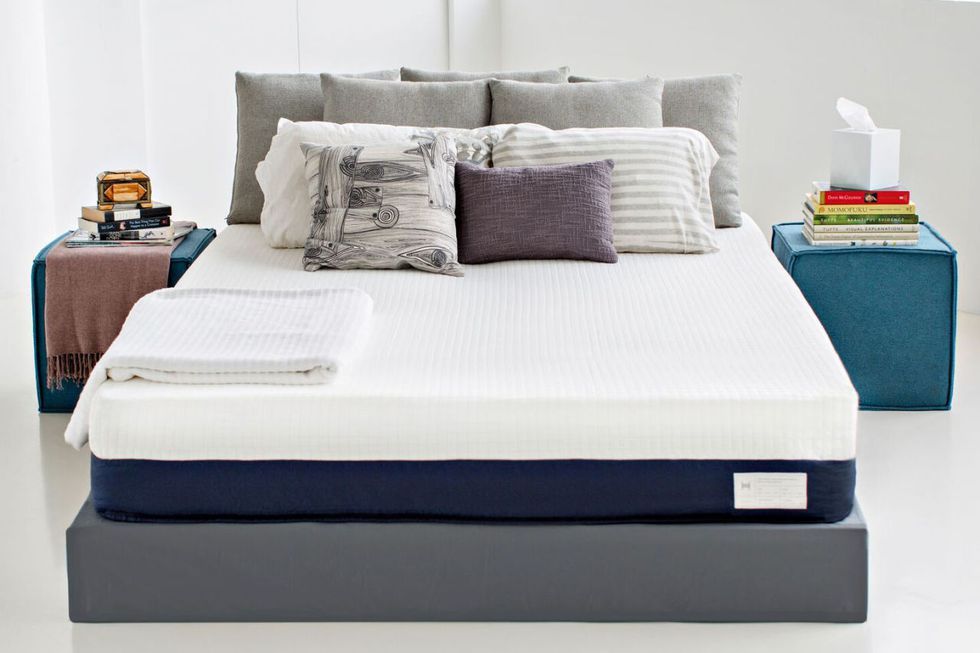 Fill out a survey about your sleep habits, andHelix builds a "custom" mattress for youwith layers of foam, latex, and microcoils. They can even personalize each side, so you and your sleeping partner don't have to fight about which mattress to get.
How to Choose Your Perfect Mattress
There are three common types of mattresses:innerspring, foam, and adjustable. There's no one "right" material to choose, but in general, side sleepers need a softer mattress, stomach sleepers need a firm one, and back sleepers fall somewhere in between. Beyond the types of mattresses and firmness, you'll need to think about a few other factors. From sleep style to negotiating with a bedfellow, here's what to look for based on your needs:
If you like a bed with bounce
Traditional innerspring styleshave that familiar bouncy feel and may be firmer. Interconnected coils are extra-durable, but individual "pocketed" coils, each covered with fabric, reduce the ripple effect that happens when someone on one side of the bed moves.
If you prefer a firmer base
Memory foam optionshave less spring and offer more pressure relief. To determine quality, look at the density and thickness of the foam, which will determine how deep you'll sink. The newer, online mattresses generally use several different layers of foam, with heavier ones on the bottom for support and lighter, cooler kinds on the top for comfort.
If you want a plush top
Innerspring mattressestypically have either a fiberfill or foam outer layer, covered in quilted ticking. But even if you want an uber-plush feel, don't be swayed by a thick-looking pillowtop as it can compress over time. It's often best to choose a firmer, well-quilted mattress, and then cover it with a replaceable mattress topper.
If you like to change it up
Consider anair-filled mattress, like Sleep Number, which has a remote that controls how much air is inside. Two side-by-side chambers allow you and your partner to customize the mattress firmness separately. There are also foam mattresses (like the ones from Layla) with soft and firm sides, so you can just flip it over as needed, and modular designs that let you move around the springs on the inside.
If you sleep on your side
You'll want a surface that will support your body weight, and conform to your shape.Innerspringsmay have more pressure relief than some foam or latex mattresses, but asoft foam mattressor one with built-in pressure relief points around the shoulders and hips can work for side sleepers, too
If you sleep on your stomach
The last thing a stomach-sleeper probably wants is an enveloping memory foam — it would feel smothering! Instead, a firmer bed will provide the best support. Consider afirm foam, dense innerspring, or air-filled mattress.
If you sleep on your back
You'll wantsomething in the middle— a surface that supports, but has some give so your spine is kept in a healthy alignment. You'll find happiness with any of the mattress types, but you should do your best princess-and-the-pea impression to see what feels best to you.
If your partner tosses and turns all night
Consider aninnerspring mattress with pocketed coils, or memory foam, latex, or a dual-chamber air-filled mattress. Medium-firm picks will all have good "motion isolation." But remember, these models could actually be less comfortable on the body of a restless sleeper, as there's little forgiveness against one's movements.
If you and your partner's preferences don't match
Theair-filled mattresses with dual chamberscan help, or check out the online mattress company Helix. Each person can fill out a questionnaire and have a side customized based on the responses.
If you sleep hot
Manufacturers can get carried away with claims about cooling properties, especially when you consider all the layers (protectors, toppers, sheets, and so on) that go on top of the mattress. That said,foam or latexcan hold in body heat, especially if they're very soft and a lot of your body sinks in. Newer technology helps alleviate this issue and you can always accessorize your bed with toppers and sheets that offer cooling benefits.
If you have allergies
Foam and latexare both inherently antimicrobial and resistant to dust mites and mold. If you opt for innerspring or air topped with fiberfill, be sure to encase it in an allergen-resistant cover to keep irritants at bay.
If you have back pain
Memory foam and/or latexis best for those with back pain since it molds to your body for support.
If you're concerned about chemicals
Look forfoams certified by CertiPUR-USas well as certifications for other materials like GOLS for latex or Oeko-Tex for other fabrics to feel more confident about your purchase.
If you can't decide what matters most
Some savvy manufacturers make ahybrid-style mattressthat combines the buoyancy of an innerspring core with the motion isolation of memory foam. It's a best-of-both-worlds option that can satisfy many partner disputes and sleeping styles.
Bed in a Box: How Does It Work?
What is a Bed in a Box?
Thankfully, the traditional mattress buying model is being updated. A bed in a box is a revolutionary new way to buy and ship a mattress. Born out of newly pioneered manufacturing and packing processes, the bed in a box model allows you to buy a mattress online from your home and have it delivered to your door in a conveniently sized box. It removes the hassle that comes with traditional mattress shopping, and it's much less expensive.
What are the Benefits of a Bed in a Box?
The bed in a box mattress model simplifies the mattress buying process, allowing you to find the right mattress without the hassle or cost of in-store shopping.
Risk-Free Trials
"Test-driving" a mattress is the secret to finding the perfect mattress. While sleep specialists recommend lounging on a mattress for at least 20 minutes before you buy, no one wants to spend their Saturday hopping from one mattress store to another. Rolled mattresses come with risk-free trials, typically between 100- and 200-nights long, allowing you to test the mattress out out and decide if it provides the right sleep quality for you.
Convenient Shopping
Bed in a box mattresses are shipped right to you, taking the hassle out of mattress shopping. Plus, the ability to buy online frees up your weekend, and returns are easy.
Cost Benefits
Online mattress companies also cut out the middleman, which allows them to sell mattresses without overhead. The mattress is compressed, rolled and packed in a small box for easy maneuvering, and there are no shipping charges.
Easy Returns
If you're not satisfied, don't worry about having to repack the expanded mattress back into the box—the mattress will be picked up from your home by the company and donated or recycled accordingly.
How Does a Bed in a Box Work?
Bed in a box mattresses are made out of top-of-the-line, advanced memory foam. Using state-of-the-art, automated compression technology, these mattresses are compressed for shipping into a size that is able to fit in a box small enough to be shipped via standard methods. Their unique foam structure then allows the compressed, rolled mattresses to bounce back and expand into their original shape once unboxed.
How are Memory Foam Mattresses Packed?
Do I Need a Mattress Protector?
A mattress protector might be the most important accessory to have for your mattress. There seems to be a lot of confusion about what a mattress protector does. Often, when I bring up a mattress protector when selling a mattress, I get an immediate "no" as soon as I start talking, the customer fearing being "upsold." Other times, the customer laughs and proclaims proudly that they don't "pee the bed," not realizing all of the other fluids that the human body produces. It baffles me that so many people sleep on mattress without a mattress protector. So what does a mattress protector do?
Disclosure:By clicking on the product links in this article, Mattress Nerd may receive a commission fee at no cost to you, the reader. Read fulldisclosure statement.
What does a mattress protector do?
A mattress protector accomplishes four things:
Keeps the mattress clean.Human bodies are pretty gross. We all perspire at night. We all produce oil from our skins. Some of us wear makeup. We all also shed dead skin cells. There are other activities that can produce a "wet spot" on the bed. All of this can soak through your sheets and into the mattress. Once a little gets into your mattress, it's almost impossible to get it out of your mattress. A mattress protector prevents any of that from getting into the mattress and can be taken off and washed.
Keeps the mattress feeling in "like new" condition for longer.Perspiration (or any moisture, like spilling a drink) will wear down the foams in the mattress, shortening the comfort life. It's a similar effect to a kitchen sponge after too many uses. Even if only a little moisture gets through, after years of every night use that adds up. You will need to replace your mattress more quickly without the protector.
Helps prevent dust mite allergies from acting up.Dust mite allergies are very common and can lead to issues such as sneezing, runny nose, wheezing, and shortness of breath. Dust mites eat dead skin cells, and there will be dead skin cells in your mattress if you don't use a protector.
Helps protect the warranty.As I mentioned in my warranty post, a stain will void the warranty. Even if the stain has nothing to do with the warranty issue, it still voids the warranty.
For all those reasons, everybody needs a mattress protector.
A mattress protector is different than a mattress pad. Mattress pads generally add some level of padding to the mattress (hence the name,) and is not generally waterproof. Mattress protectors are thin, won't change the feel of the mattress, and are waterproof. If you buy the correct mattress, you won't need any extra padding on the mattress, and you get to use the thin, waterproof mattress protector instead.
There are also mattress toppers, which are even thicker than mattress pads. If you use a foam topper, I'd recommend using the mattress protector over the topper, such that it covers both the topper and the mattress.
Types of mattress protectors
There are a few types of mattress protectors. The best protectors will have some sort of performance fabric on the top to wick away heat and moisture from the body. These tend to be the most expensive, but are great for people who sweat a lot at night. These are both waterproof and breathable. An example of this is the Bedgear Dri-Tec protector. This is the one I use.
If you're concerned about your bedding being all organic, Naturepedic sells organic mattress protectors here.
Another type of protector will also be waterproof and breathable, but won't have the performance fabric on the top. This tends to be more moderately priced, but has most of the function of the most expensive ones. An example of this is the Protect-A-Bed Premium.
The cheapest type of protector are the ones that feel more like plastic. These tends to be less breathable, and some are less durable but these are less expensive. At the bare minimum, everybody needs at least something like the SafeRest protector, which gets very high reviews on Amazon.
Conclusion
Everybody needs some type of mattress protector on their mattress. Having a mattress without a protector is like having an expensive smartphone without a case. If you don't have one, get one, even if it's the cheap one for $30. It's more sanitary and it could protect your investment, which may have been $1000 or more.