How do you pick a crib mattress
Getting Started
Choosing a crib mattress might seem like a boring task but it's one that warrants careful consideration. The mattress is as important as the crib, and we recommend buying the best one you can.
Why does it matter? For one thing, your baby will spend a lot of time in his crib. It might seem hard to believe, especially when you're getting up to feed a fussy baby in the middle of the night, but infants sleep up to 18 hours a day.
You'll want to make sure the mattress fits properly in the crib you've selected without gaps that could pose a danger to your baby. And the mattress should be firm. A soft one can conform to the shape of your baby's head or face, increasing the risk of suffocation or even sudden infant death syndrome (SIDS).
There are two general types of crib mattresses: foam and innerspring. Both types—if they're good quality—will keep their shape well and provide excellent support for infants and toddlers. There are differences, though. Foam—usually made from polyurethane—tends to be lighter (about 5 to 13 pounds) compared with an innerspring mattress (about 15 to 30 pounds). So although you'll probably be lifting just a corner at a time when changing your baby's sheets, it might be a bit easier with a foam mattress. Foam is also less springy and therefore less likely to be used as a trampoline when your child is older. Still, innerspring crib mattresses are more popular in the U.S., possibly because most adults sleep on innersprings, too.
Look for Quality
Whichever type of mattress you chose, look for quality. The cheapest foam and innerspring mattresses have thin vinyl coverings and edgings that can tear, crack, and dry out over time. As prices increase, coverings tend to be thicker, puncture-resistant, reinforced double or triple laminates, or very fine organic cotton. An innerspring mattress that has more or better-gauge steel and better-quality cushioning will weigh more. The same goes for a foam mattress that's made of denser, better-quality foam.
Still, you don't have to spend a fortune or try as many mattresses as the Princess and the Pea to get a good-quality one. A mattress that costs between $90 and $200 will generally serve your baby well. Prices for foam and innerspring mattresses are comparable, ranging from $50 to $400 and up. (The more expensive ones are made with organic cotton or natural latex.) Low-priced models (less than $90) might be too soft and flimsy. Higher-priced models tend to be firmer and therefore safer.
You Can't Tell a Mattress by Its Cover
With a mattress, almost everything that matters is on the inside. Some crib mattresses feel great in the store but begin to falter once your baby starts to use it. We've learned that you can't depend on sales staff, even at reputable retail outlets, to give you accurate information. One told us, quite convincingly, that innerspring mattresses were better than foam because foam tends to "break down" after 18 months. Twenty-five years ago that may have been true, but not anymore. "A top-quality foam crib mattress will hold up just as long as an innerspring crib mattress with normal use," says Dennis Schuetz, director of marketing for the Colgate Juvenile Products Company, a manufacturer in Atlanta. That's because foam crib mattresses have become much more durable.
Hit the Stores
Once you get a sense of options in different price ranges, you should go to a store to see what a quality crib mattress looks and feels like. One place to start? The label. Manufacturers are required by law to reveal what a mattress is made of. Don't buy one from a manufacturer or retailer that doesn't tell you this with in-store information, displays, or online specifications. In fact, you should be able to find out the components of each layer. And when you push down on a mattress, your hand should spring right up. Schuetz says the biggest mistake parents make is picking a mattress that's comfortable for them. It's better to pick a crib mattress that's harder than you would like it to be. "If it feels good to you, it's too soft for your baby," he says, adding that babies need more support than adults.
Buy New
Buy a new crib mattress, if possible. For one thing, it ensures that the mattress is sanitary. If you buy a used mattress or accept a hand-me-down, you won't know for sure how it was cared for or stored. Mold can grow in improperly stored crib mattresses, and bacteria can fester on the surface from liquids (diaper leakage, spit-up) that weren't properly cleaned up. If you buy a new one for your first child and keep it clean, you can use it for your next child if you store it in a dry environment and it stays firm.
Use a Cover
Use a tightly fitting, washable waterproof mattress cover to protect the mattress and keep the baby's sleeping environment as clean and sanitary as possible.
Test the Fit
By law, all full-sized crib mattresses must be at least 27 1/4 inches by 51 5/8 inches, and no more than 6 inches thick. If you can, shop in a store that displays crib mattresses on the selling floor, and check the fit by putting it inside a sample crib before you buy it. If you can squeeze more than two fingers between the mattress and the crib, the mattress is too small.
Don't Worry About Warranties
Some mattresses offer warranties for one year, seven years, or even a lifetime. Don't be swayed by a long warranty, and don't pay extra for a mattress with a warranty. "Warranties are mostly a marketing tool to entice the consumer to spend more," Schuetz says. In general, you can expect a quality crib mattress to last as long as you're going to use it as long as the cover doesn't rip or tear.
We have not tested any of these crib mattresses.
How to Choose a Baby Crib Mattress
Updated: March 29, 2019
This article was co-authored by Laura Marusinec, MD. Dr. Marusinec is a Board Certified Pediatrician at the Children's Hospital of Wisconsin, where she is on the Clinical Practice Council. She received her M.D. from the Medical College of Wisconsin School of Medicine in 1995 and completed her residency at the Medical College of Wisconsin in Pediatrics in 1998. She is a member of the American Medical Writers Association and the Society for Pediatric Urgent Care.
There are 18 references cited in this article, which can be found at the bottom of the page.
Selecting a baby's first mattress can seem like an overwhelming task, but all you need to do is follow a few key pointers. Ensure the mattress has a certification seal and fits properly and snugly in the crib. Choose a mattress that is firm, has a thick cover, and is equipped with vent holes. Once you've chosen a mattress, simply add a fitted sheet and put the mattress in the crib to create a safe and comfortable resting place for your little one.
How to buy a crib mattress
The lowdown on crib mattresses
A good mattress not only makes bedtime cozier – it supports your growing baby and keeps her safe. Consider cost, comfort, and durability, as your baby will probably sleep in a crib for up to 3 years.
Types of mattresses
Foam mattressesare generally the lightest option. These are available in a variety of thicknesses, usually between 3 and 6 inches. Look for foam mattresses that are firm, on the heavier side, and resilient when you press your hand on them. Too soft a surface can conform to a baby's shape and create a risk of suffocation and a sudden infant death syndrome (SIDS) hazard.
Innerspring mattressesare coils covered with foam, padding, and fabric.
Better-gauge steel and higher-quality cushioning is heavier and more expensive, as well as firmer and more durable.
Organic mattressesare made with all-natural or organic materials, including cotton, wool, coconut fibers, food-grade polymers, plant-based foam, and natural latex. These mattresses can be innerspring, foam, or other – it's hard to classify a mattress stuffed with coconut-husk fibers.
Organic crib mattresses can be expensive, but some people say the peace of mind is worth the price. They contend that chemicals and industrial compounds used in standard mattresses – flame retardants known as PBDE (polybrominated diphenyl ethers), vinyl, and polyurethane foam, for instance – emit toxic gases, and that the substances used to make mattresses could harm babies. Others say materials like latex can produce an allergic reaction in infants.
As researchers continue to analyze issues of toxicity, advocates for going organic point out that if these chemicals could be harmful, the safest thing to do is to buy a crib mattress that doesn't use them.
"Breathable" mattresses, made of materials that are supposed to allow a baby to breathe freely even if his or her face is pressed up against it, are getting more popular. Experts haven't yet weighed in on their efficacy.
What to look for when buying
The right size:A mattress needs to fit snugly in the crib, with no space between the side of the mattress and the crib frame. If there's a space, the mattress is too small and could be a suffocation and entrapment hazard. The size of both crib mattresses and cribs is standardized by the federal government, but due to slight variations in each, not every mattress will fit perfectly in every crib.
Firmness:The firmer the crib mattress the better (mattresses designed for older children and adults may not be firm enough). Even if it feels very stiff to you, your baby will adjust to it.Consumer Reportssuggests this test: "Press on the mattress in the center and at the edges. It should snap back readily and should not conform to the shape of your hand."
Density:You want high density so it's firm enough to keep your baby safe while sleeping. Most foam mattresses don't list density on the packaging, but weight can be a good indicator. As for innerspring mattresses, manufacturers often equate the number of coils with firmness, but the gauge of the wire is just as important. Lower gauge means thicker wire, which is stronger and therefore firmer. Look for a mattress with 135 or more coils and a gauge of 15.5 or lower.
Resiliency:When you push your hand down into the middle of the mattress and remove it, how quickly does it regain its shape? Faster is better; sleeping babies make an impression on the foam, and it can be difficult for them to change position if the mattress retains their shape. Some foam mattresses are "2-stage" or "dual firmness," with a firm side for infants and a softer side for toddlers.
Weight:A typical foam mattress weighs about 7 to 8 pounds, although mattresses made of memory foam (an especially dense form of polyurethane) can weigh close to 20 pounds. Innerspring crib mattresses are heavier in general, weighing in at about 15 to 25 pounds. Keep in mind that you'll be hoisting up a side of the mattress, or lifting the whole thing, when changing your baby's sheet.
Mattress cover (ticking):For water resistance, look for double- or triple-laminated ticking reinforced with nylon. This composition is also more resistant to tears, holes, and soggy diapers. Organic mattresses usually have cotton covers; parents may want to consider a fitted waterproof mattress cover.
Venting:Look for small holes on the sides of the mattress that let air flow in and out. A mattress will smell better if it has plenty of vent holes to let odors escape. Diapers do leak, so this is important.
Cleaning:Most traditional mattresses suggest spot-cleaning only. Some have removable covers that can be machine-washed. The innards of at least one crib mattress on the market can be hosed down in the tub once its washable cover is removed.
Certification seals:Crib mattresses for sale in the United States must meet safety standards defined by the U.S. Consumer Product Safety Commission and the American Society for Testing and Materials. (The Juvenile Products Manufacturer Association does not test or certify crib mattresses.) A manufacturer's claim that a product is organic can mean a variety of things, but look for an Oeko-Tex Standard 100 certification (a worldwide uniform certification), which assures you that certain flame retardants and heavy metals were not used to make the mattress.
Important safety notes
Use caution with used or secondhand crib mattresses. Some studies link used mattresses to an increased risk of SIDS, although researchers aren't sure whether the mattresses caused the increase in risk or were simply correlated with an increased risk. (Theories that fungal activity or toxic gases in used mattresses caused SIDS have been largely laid to rest.) Experts recommend that parents avoid old, worn mattresses, particularly those with foam/padding exposed – which can increase the potential for bacterial growth – or those that hold an indentation after your hand is placed firmly on the surface, then removed.
Air mattresses are not safe for babies. The soft surface is a suffocation hazard. As the CPSC warns, "Never place infants to sleep on air mattresses or other soft surfaces (such as water beds and adult beds), which are not specifically designed or safe for infant use."
No matter what mattress parents choose, they should continue to follow the American Academy of Pediatrics' safe-sleep guidelines and put babies to sleep on their backs on a firm, bare surface.
What it's going to cost you
Crib mattresses start at about $40 and can range to more than $350. Organic mattresses start at about $80 and can reach $400.
How to Buy a Crib
Even if you choose to start out with a bassinet or a bedside sleeper, every baby eventually needs a crib. Here's how to make sure baby sleeps safe and sound in his or hers, no matter when you introduce it.
General bedtime safety
Ventilation
Make sure baby's room is well-ventilated, adding a fan to the space if necessary. Evidence shows this helps prevent SIDS.
Temperature
Err on the side of a cooler room — this promotes better respiratory stimulation in baby. The American Academy of Pediatrics suggests keeping the room between 65 and 70 degrees.
Room setup
Keep baby's crib or bassinet away from blinds or drapery, which are strangulation hazards.
Certification
Whatever product you buy should be safety certified by the Juvenile Product Manufacturers Association. Keep in mind that crib safety standards changed after June 28, 2011, when drop-side rail cribs were banned.
Positioning
Babies should always be put to bed on their backs—this is the safest position for SIDS prevention.
Mattress
While a soft, quilted mattress might sound comfy, it actually poses a suffocation risk for baby. Look for a firm mattress, which will also offer better support.
Installation
Use the manual! If it's shaky when you're done or there are any leftover pieces you're not quite sure what to do with, you missed or botched a step somewhere. Keep trying until you have a steady crib, and don't be shy about using the customer service line.
Height
Make sure your crib is low enough to the ground so that you can reach in and get baby out without trouble. (The exact height that's most appropriate depends on how tall you are.)
Lowering feature
This adjustment lets you lower the mattress as baby grows, so that she continues to be safe in the crib while keeping you from needing to reach down farther than necessary to pick her up. Not all cribs include this feature, but it's nice to have (as long as it's easy to adjust correctly).
Slats
Side bars no more than 2 3/8 inches apart (about the width of a soda can) will keep baby's body from sliding out and getting stuck. For the same reason, avoid cribs with cutouts in the headboard or footboard.
Corner posts
Anything higher than 1/16 of an inch is too high—baby's clothing could get caught on it.
Convertible options
Some cribs can later transform into toddler and even full-size beds. Just be sure you actuallylikehow the product looks in its future form if you go this route.
Mattress fit
The mattress needs to fit tightly in the crib so that baby doesn't accidentally get caught between the two. If you can get more than two fingers between the mattress and the sides of the crib, the mattress is too small.
Bedding
The only bedding baby needs is a waterproof pad and a soft, tightly fitted bottom sheet. Knit cotton, flannel and high-count woven cotton are good options for fabric. Make sure whatever you get is machine-washable, and buy a few extra of each so that you aren't doing laundry every time baby spits up. Wash the bedding before you first use it to remove any potential skin-irritating chemicals left over from the manufacturing process. After that, wash weekly or whenever baby spits up, pees or otherwise soils the bedding. Use a mild, unscented detergent. Unless baby is especially sensitive, you don't need specialty baby soap. This lets you streamline the laundry process and use the same detergent for the whole family's loads, eliminating the need to run special cycles for baby.
Bumpers
Bumpers should not be in the crib because of safety hazards. According to guidelines by the American Academy of Pediatrics set in October 2011, crib bumpers do not protect against injury and actually pose a risk of suffocation, strangulation or entrapment.
Dust ruffles and bed skirts
If you choose to go with these decorative items, make sure you still vacuum under baby's bed frequently—dust mites are very irritating to babies. Wash the bed skirt once a month or so.
Entertainment devices
Many moms swear by soothing products that clip onto the side rails of cribs like (play!) aquariums or sound machines. Mobiles are also nice to hang above the crib, as long as they're out of baby's reach.
Sleep positioners
These triangle-shaped devices that support babies on either side to them on their backs make some parents feel safer. But as of 2010, both the FDA and CPSC warned against using them in light of suffocation concerns.
Secondhand cribs
It's especially important to check the safety measures of older cribs, whether they're family heirlooms or from a resale shop, since safety standards changed in 2011. Check the hinges for stability, and look carefully for any sharp parts or protruding metal. Make sure the wood is smooth and splinter-free, and repaint any cracked or peeling paint. Check older cribs for lead paint, and stay on top of the CPSC's recall list.
Crib clutter
No blankets, pillows, toys, or stuffed animals should be in the crib—these all pose suffocation hazards. Keep baby warm with a swaddling blanket, layered clothing or an insulated sleep sack. Just make sure there's nothing around the face or neck area.
Pets
If you have pets, don't let them get into the crib before baby is born. They may get comfortable and mark it as their territory, which can prove disastrous when baby comes home and the pet tries to jump into the crib. There's also the obvious (and less dramatic) risk of allergens.
Ready to register? Get started now.
How To Choose a Mattress in 5 Easy Steps – The Definitive Guide
I think you will agree with me when I say that choosing the right mattress is no easy task?
First, you have to dispose of your old one and then go through a tedious process of selecting a new bed that will serve you well for years to come.
And having couple dozen options, manufacturers and handful types and materials doesn't help, does it?
Luckily for you, you canfind out exactly how to pick a new mattressand most important thing to consider.
Table of contents (use it to jump to a certain section)
If you are in a hurry jump to our conclusion and summary.
Join Better Sleep Community
Have you joined our Facebook group?
Come ask questions in our awesome community that stretches around the globe. Build connections and make friends with folks just like you trying to sleep better.
Step 1: Do You Really Need A New Mattress?
Many people change their beds after just a few years, and that's perfectly fine if you can afford it. The fact is, it's not a small investment, so take a moment to determine do you really need a new.
Generally, after seven or eight years you will most likely need a new mattress. Of course, it depends on the quality and material (we will cover the types and materials later in this article). And if you feel back or neck pain it might, your bedding is a good place to start.
Here is the average mattress lifespan in years based on material and type: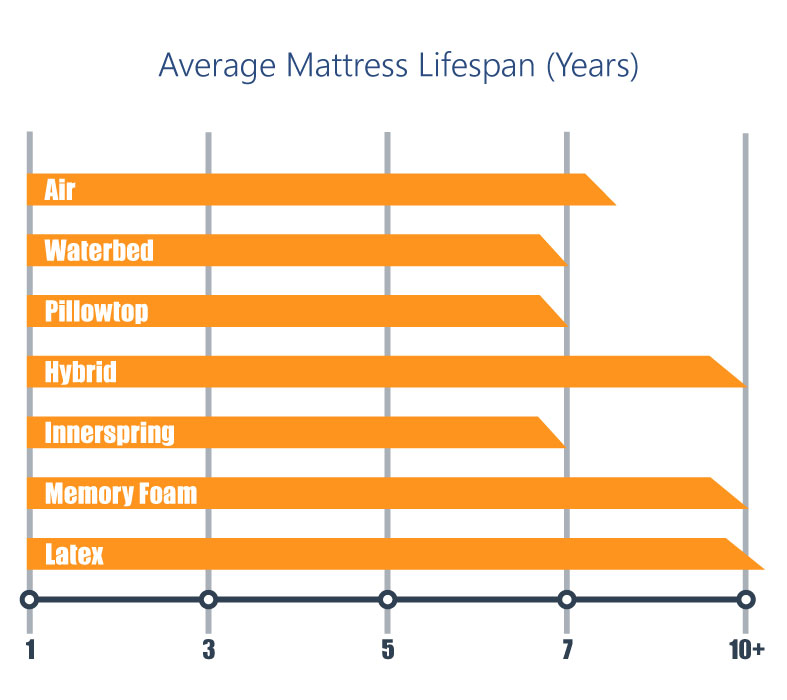 Step 2: Determine your Budget
A bit of personal backstory here…
Several years back I went to a store and purchased amattress priced at $2500which was not even the most expensive one there. During the first year or so it was perfect, and I felt rejuvenated, and I slept like a baby during that time.
But, something happened.
My new and awesome mattress started sagging and losing support and needless to say my back and neck suffered.
Another two years had passed until I decided to buy a new oneonline at $850and this is the same one I'm using today after three years. Back to reality.
Not anyone will have the budget to walk into a store and buy something for several thousand dollars. Luckily, these days there are manyonline optionsyou can choose from rangingfrom $500 to $1200. There are also Black Friday bed deals (and Cyber Monday) that can result in additional savings as well.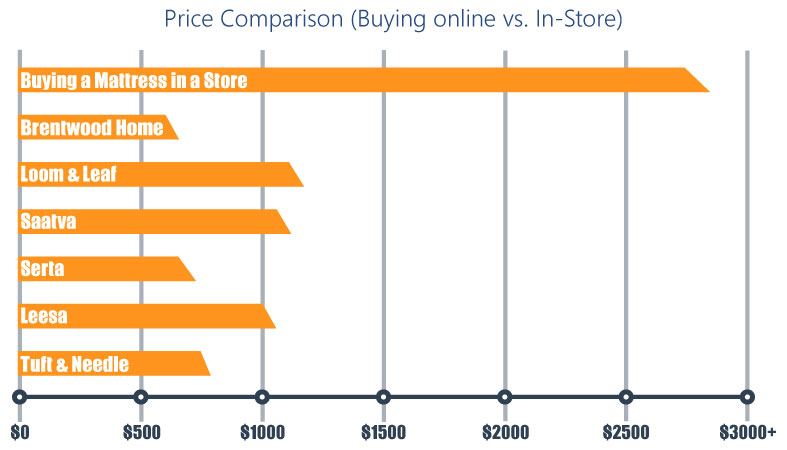 Don't get confused here. More money does not mean better quality. If you think that some of these online options are somehow worse than in-store ones, you are badly mistaken.Stores tend to inflate the prices as much as 1000%.
Here are some guidelines for you:
Don't always go with the cheapest option you find– This is a rule of thumb for most products you buy online. Spending less than $500 for a queen mattress simply because it means lower durability, more toxins and lower sleep quality in general.
Higher Price does not mean Higher Quality– I bet you know this one, but it's worth mentioning.
Go with $1000 range for Queen size– This is usually where you will find the best bang for your buck.
King / Cal King will cost slightly more– I would increase the budget for King and California King to $1400-1500 as you will have many more choices in that range.
Now that you have your new budget set, I'm guessing you are asking yourself"what type of mattress is best for me?"Let's dig in.
Step 3: Choose Your Ideal Type and Material
Ok, so this is where most people will go with their personal preference rather than anything else. If someone says "latex is the best," I would not take this as final until I read other opinions and test it myself. Here are the most common options you will find these days.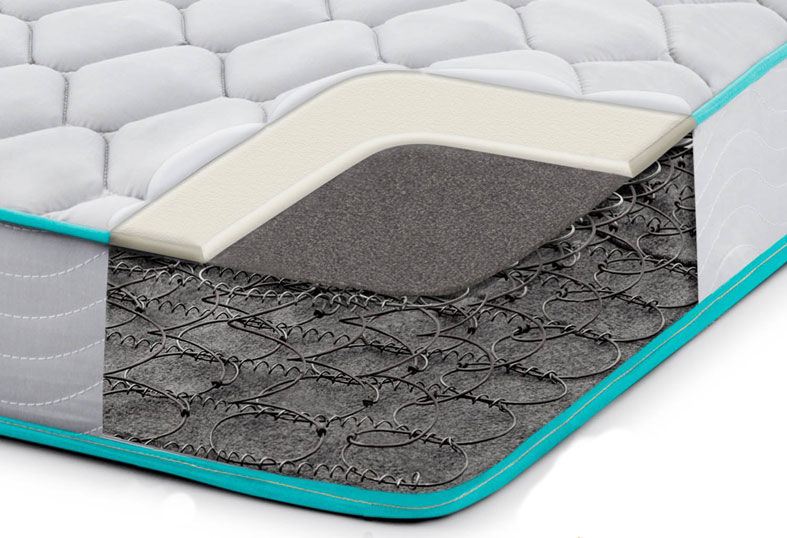 Innerspring (Coils)
This is the most traditional form of the mattress, and as of late, it's received a bad rap. However, it is important to understand the potential benefits you could receive from going the traditional route, as well as the reasons why this option has lost its luster.
An obvious pro to purchasing a bed with springs is that it is one of themost affordable optionson the market, due in part to a decrease in demand and also in part to so many other options that have the potential to be more comfortable andbetter for overall health.
Another consideration is that these mattresses are known to last for decades. Spring beds are exceedingly durable. Being that the springs are typically made from different types of metals, they tend to keep their shape for many years.
Additionally, being that they are the most traditional style, they are also the most familiar. People recognize and understand what they are getting when they purchase a bed with springs. There is no guess work with this option like there may be with memory foam or other newer options.
The last notable advantage to this style of bed is that, because of the amount of space located between the springs, this option allows for the most circulation of air. This flow helps to keep the temperature down, allowing for acooler night's sleep.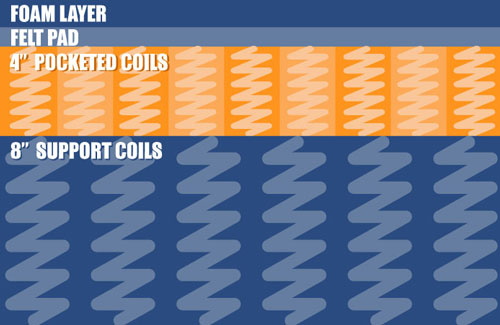 Example of the coil mattresses structure
Ideal for: People who want strong support, durability, cooling and great bounce. It also has an excellent edge support.

Latex
These mattresses are known for their fantastic cooling and comfort. Latex has a good bounce, responsiveness too.
Authentic latex foam is made from a tree called Hevea-Brasilenis tree, specifically from the white liquid extracted from it. Latex is harvested, and when the excess water is removed, you end up with raw material fantastic for various products, bedding systems being one of them.
It's also great because you don't get off-gassing and odors like with memory foam products.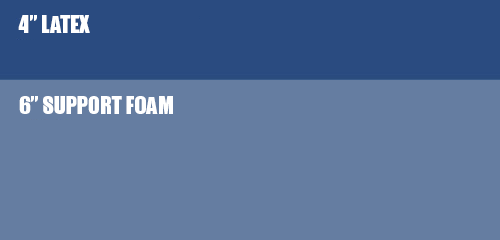 Example of the latex bed structure
There are two types to choose from:
Natural – More healthy option and environment-friendly. But it's also more expensive so expect to pay around $2000 for a good natural latex mattress
Synthetic – Made by mixing synthetic polymers with natural tree sap. Less expensive of course but less healthy in turn.
Latex is best forpeople who want good cooling, responsiveness, and bounce.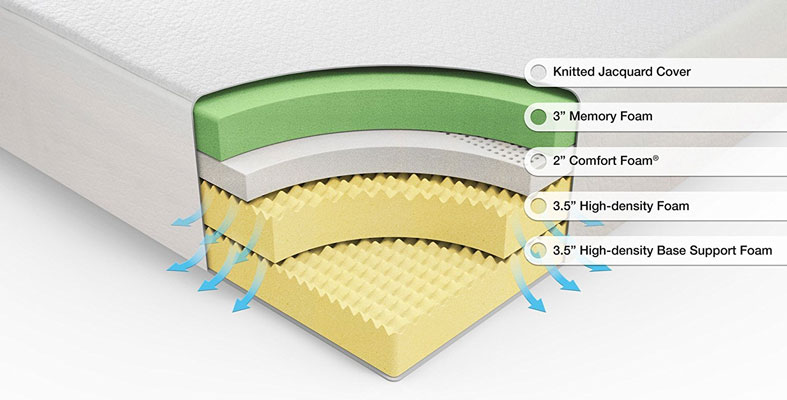 Memory Foam
Memory foam was first developed in the 1970's by NASA as a safety material for seat cushions to protect pilots and passengers during plane crashes. Since then, the material has blossomed into the burgeoning product employed by virtually every mattress maker.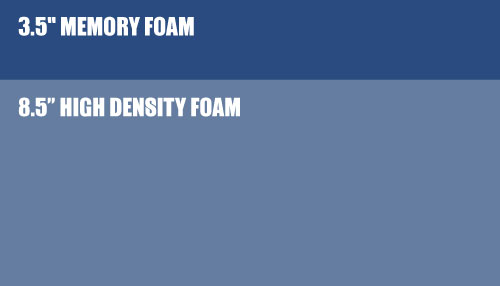 Example of the memory foam bed structure
Why has it become so popular? The answer is that it is said to provide superior comfort and support for the entire body. Anyone who's pressed their hand into this material immediately understands its appeal.
Memory foam uniquelyconforms to every inch of the bodythat is pressed into it. When you lift your body from the material, it slowly regains its original form, essentially making it perfect for every body type and every sleeper.
Another unique property of memory foam is itsmotion isolationcapabilities. You may have seen those commercials with a lady jumping on a mattress with a glass of wine at the other end. Miraculously, the wine doesn't spill.
The wine doesn't spill because the energy from jumping is not transferred to other parts of the mattress. This translates to better sleeping for partners, because the tossing and turning of one does not affect the other, a feature that is not found among any of the other options on the market.
One of the most common issues that people experience is that thematerial retains heat. If you are someone who requires a cool night sleep, the memory foam option may not be the best choice for you. While the manufacturers are coming up with new and better ways to keep the heat down, the jury is still out as to whether or not they've succeeded.
Ideal For: People who want body shaping, contour, pressure relief and good support.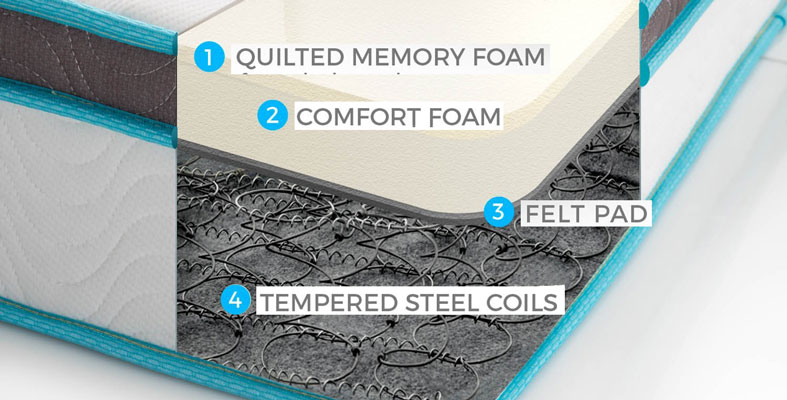 Hybrid
The hybrid mattress is an unusual combination of both traditional spring and memory foam. Providing the best of both worlds, this option offers the contouring and lack of motion transfer of foam coupled with the support of springs.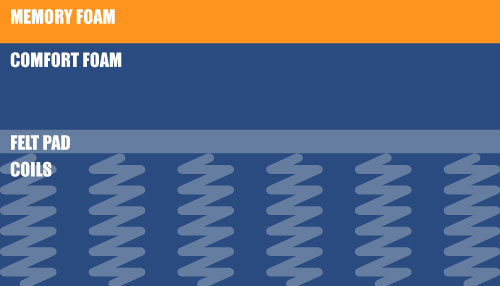 Structure of the hybrid bed- example
The term "hybrid" is very loosely used to describe the combination we just mentioned. However, the amount of foam for these beds varies widely depending on the level of firmness desired. Some options employ less than 1.5 inches of foam, lending to the fact that they more closely resemble that of a traditional spring bed rather than the more modern memory foam option.
To find the most optimal version of a hybrid, it's best to choose the one that hasclose to 3 inches of foam. Anything above that, and you might as well forego the springs all together.
One negative aspect of these beds is the fact that they are one of the more expensive offerings you'll find. Purchasing one of these could put you in the multiples of thousands of dollars, a significant investment, but a worthy one if you plan to enjoy it long term.
Good For: People who want best all around product with good support, bounce, cooling and pressure relief.
And now the three less common but still important types: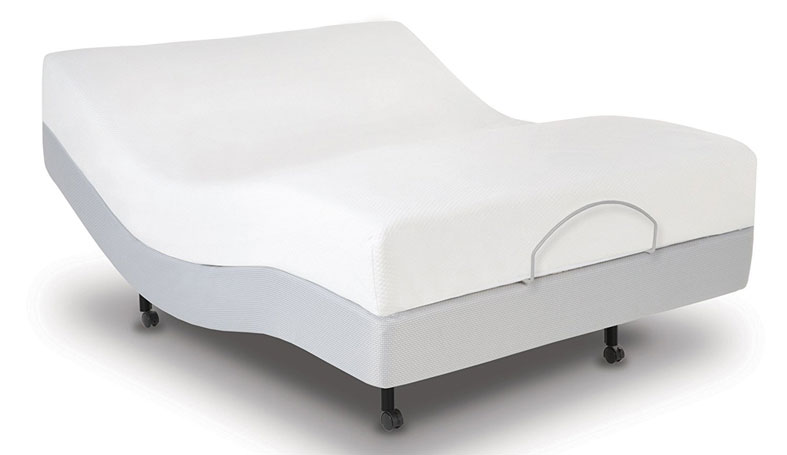 Adjustable
These beds offer a unique ability tochange the sleeping positionbased on your preference. You can elevate the head or feet giving you more options than traditional products. These beds provide extra comfort for people suffering from chronic lumbar pain or just want to be slightly elevated to prevent snoring. They do look ugly though most of the time.
Perfect for: People with certain medical conditions like snoring, older sleepers and people with lower back pain.

Pillow-Top
These are usually coil, latex or memory foam beds buthave a layer of soft material sewn into the cover to make it more comfortable. These are also considered more luxurious and usually cost a bit more than standard options.
Good for: People who prefer more padding and softer feel.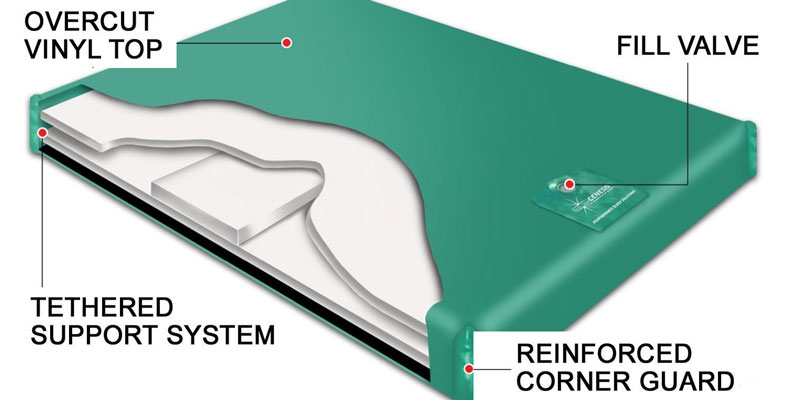 Waterbed
A rather weird option, but sometimes very fun especially if you love waterbed sex. Some of the most common reasons for opting in for this type is a backache and arthritis relief. These beds are also great for people with allergies.
Good for: People with back pain, arthritis and allergies and anyone looking for something less conventional.
Step 4. Determine your Ideal Sleeping Position and Firmness
Most of us have a unique way of sleeping every night. No matter if you sleep on your side, stomach or back, or even if you switch throughout the night you will have to consider and choose the ideal type of bed based on your preference. So, take a moment and think, what's your favorite sleeping position because that determines theideal firmness of your new bed.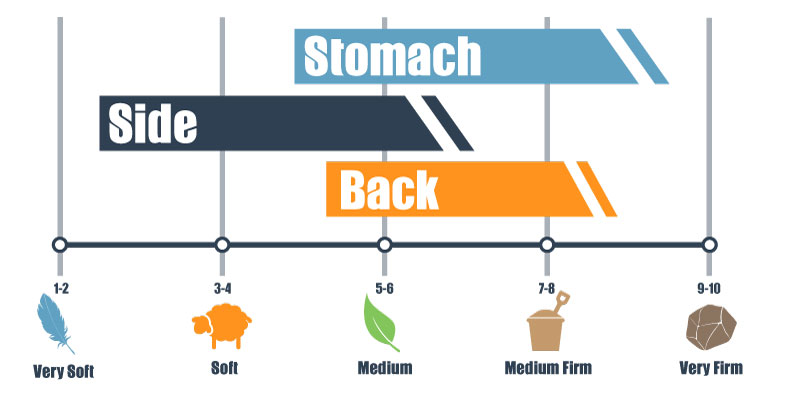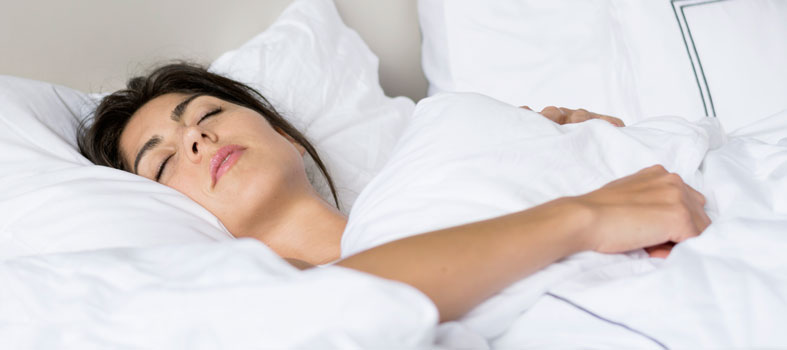 The most important factor for back sleepers is firmness and support. If your mattress is too soft, your body will sink and cause back pain. You will need one that's soft enough to provide pressure relief but still provides enough support. On a scale of 1-10, the perfect range would be 5-7.
According to The Better Sleep Council, only roughly 15% of people are back sleepers. Being that you are unique, it'll take a special mattress to offer you the night's rest you are seeking.
It's the consensus that memory foam mattresses provide the highest level of comfort for people who sleep on their backs. This is because it provides adequate contouring to the spine while maintaining a longevity of proper support and structure.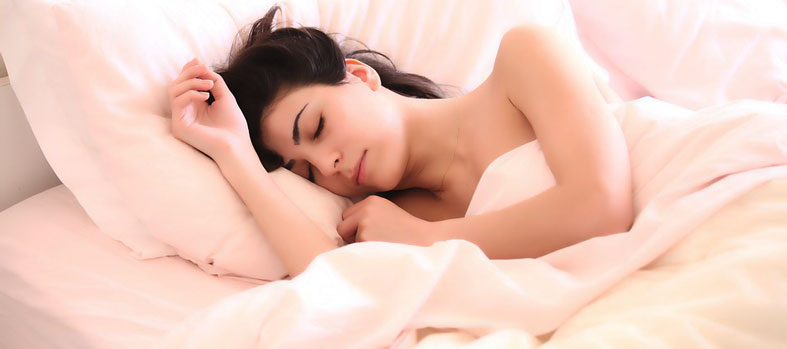 Many people who often sleep on their sides, endure discomfort and pain in their hip joints and shoulders.It's usually due to unsuitable bedding.
It's advised that you go with a bit softer option than for a back sleeper as these they provide for an equal distribution of pressure while you're sleeping on your side.
Ideally, you want to choose a mattress with firmness level of 3-6 (out of 10) which falls undermedium soft.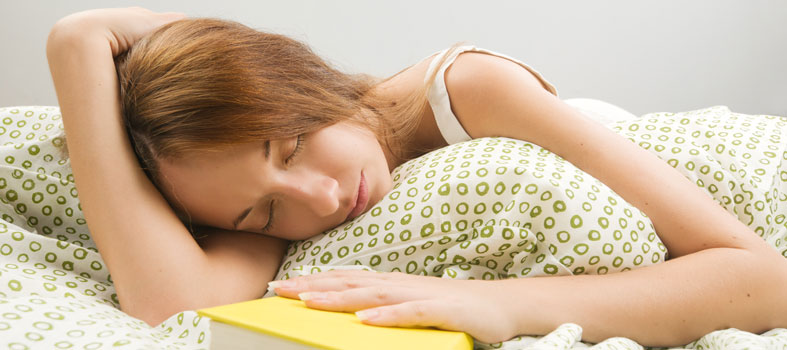 Stomach
This is considered the worst sleeping position. The most important thing for stomach sleepers is to provide equal distribution of weight across your entire body as your torso will apply most pressure. If the mattress is too soft (not enough support) your spine will curve causing back pain.
You will want to look for something in 5-7 range, which falls undermedium to medium-firm. The good thing is that most options are in this range.
Step 5. Consider your Weight as a Factor
On first glance, you might be asking yourself,what does weight have to do with choosing a mattress?
The truth is, support, hug, feel, sinkage and even cooling will depend on your body type and weight. Another harsh truth is that there is no "best" mattress for every one of us.


Let's take a look at the following guidelines how to choose an ideal firmness level based on your weight:
Light (Less than 150 pounds)– You will want a medium firm bed around5-6 firmnessthat doesn't sink too much. If you are lighter than 150 lbs, you can even go with four since most beds are rated for average sleeper of 180lbs.
If you want a softer feel or if you are a side sleeper you can opt for 3-4 firmness range. These are soft orplush options.
Average (150-200 pounds)– Like with the previous category you can choose industrystandard of 5-7, providing perfect support and comfort.
Some sleepers will want to opt for more softer beds, and that's perfectly fine, just go with 3-5 range if you sleep on your side and you are all set.
Heavier Person (200+ pounds)– Heavier people can cause more pressure points on their back, and ideally you want to choose a firmer option to adjust for sinkage. If you are having problems with cooling, you ought to consider coil mattresses.
Ideally, choose a thick (12") or thicker bed. This will provide good support and soft feel.
How to Select the Right Mattress for You – Summary
Hopefully, you have finished reading the above but even if you haven't these five steps will ease your task of choosing a mattress for you or your family.
Do you need a new mattress?– If your current bed is over eight years old, I'd consider replacing it no matter what. If you are having trouble sleeping or experiencing back or neck pain I would start searching.
What is your current budget?– Don't go with the cheapest option you find. Aim for $700-1200 range for a standard queen size bed (see top options). Of course, if you are buying smaller ones for your kid or teenager, the price will be considerably lower. Don't spend less than $400 though. The quality drop-off is huge.
What are your ideal type and material?– This is hands down the biggest challenge. Memory foam offers good contour and hug but sleeps hot. Traditional coil ones provide good bounce and cooling and are generally more durable. I recommend foam or hybrid to most people except for heavier sleepers who should opt for innerspring.
What's your preferred sleeping position?– This determines your ideal firmness level. On a scale of 1-10 (one being soft and ten being very firm), back sleepers will want to opt for a medium firm (4-7), side sleepers for more softer option (3-5) and stomach sleepers will need more support to avoid sinking (6-7 range).
What's your body type and weight?– Lighter sleepers (150lbs or less) will want a 1-2 points softer mattress to get the same feel like an average (180lbs) person. On the other hand, if you are a heavier person you will need more support and thicker mattress to support the weight.
Author: Sleep Advisor
Our team covers as many areas of expertise as we do time zones, but none of us started here as a so-called expert on sleep. What we do share is a willingness to ask questions (lots of them), seek experts, and dig deep into conventional wisdom to see if maybe there might be a better path towards healthy living. We apply what we learn not only to our company culture, but also how we deliver information to our over 12.7M readers.
Sleep research is changing all the time, and we are 100% dedicated to keeping up with breakthroughs and innovations. You live better if you sleep better. Whatever has brought you here, we wish you luck on your journey towards better rest.