How to Sell a Used Mattress
Quick Overview
Selling a used mattress is a multi-step process that includes determining a reasonable selling price, researching applicable state laws, pinpointing a sales venue, and providing sufficient product information for prospective buyers.
This guide for selling used mattresses includes step-by-step instructions to follow in order to facilitate a successful transaction – but be warned: most used mattress sellers will only recuperate a small percentage of the original product price.
Step 1: Determine a Fair Price
Generally speaking, a used mattress will command a resale price that is roughly equivalent to 20% to 30% of the original product price. If a mattress originally costs $1,000, then expect to resell it for $200 to $300; if the original cost is $2,000, then the resale price will probably fall between $400 and $600.
In addition to original price, here are a few more factors that may affect the resale price of a used mattress:
Years of use:The average mattress will need to be replaced after six to seven years of consistent nightly use. A mattress that has been used for three years or less will command a higher price than one that has been used for longer.
Topper or protector use:Mattress toppers and protectors can be used to preserve the comfort layer of a mattress over time. A mattress that has primarily been used with a topper and/or protector will typically be in much better shape than one that has not been used with these accessories.
Consistent or sporadic use:A used mattress that has been used on a nightly basis will typically command a lower price-point than one that has primarily been used as a guest bed on an inconsistent basis.
Current mattress condition:Assuming the mattress was brand new when it was originally purchased, how much has its quality declined over time? Is it 'Like New', 'Very Good', 'Good', 'Acceptable', or in 'Poor Condition'? Factors that affect the condition of the mattress include:
Sagging or indentations in the mattress surface that measure one inch or deeper
Splits or cracks in the sleep surface
Coils, wires, and other metal parts protruding through the side wall
Issues with the cover, such as loose threads or broken zippers
Burns, cuts, scrapes, or other types of physical destruction
Permanent stains, such as bodily fluids or food
Lingering smells, including odors from tobacco products
Buildup of dust mites and other allergens
Sellers perks:Is the owner willing to deliver the mattress themselves? Are pillows, pads, and other accessories included with the used mattress? Incentives like these can help used mattress sellers add to the resale price.
Brand:Mattresses manufactured by high-profile companies will usually command a higher price-point than those made by less prominent companies – but this factor is less likely to play a significant role compared to the other criteria listed above.
Step 2: Research Mattress Resale Laws and Regulations
Now that you have a ballpark price-point in mind, let's look at some laws and regulations guiding the practice of selling used mattresses in the United States. It's important to note that most mattress resale laws are enforced at the state level; as such, the rules vary from state to state.
Legal considerations for selling a used mattress include:
Cleaning and sanitizing:In some states, used mattresses must be properly cleaned and disinfected before they can be sold by anyone, including private individual sellers. Approved methods often include commercial laundering, steam cleaning, and/or chemical treatment.
Re-covering:Some states will only approve the sale of a used mattress is new cover ticking is used. Other states prohibit mattress owners from re-covering their mattress in order to hide stains or physical damage.
Flammability:Mattress flammability is enforced at the federal level, specifically the Consumer Product Safety Commission (CPSC). According to 16 CFR Part 1633, the 'peak rate of heat release' for a mattress may not exceed 200 kilowatts during the standard 30-minute safety test, and the 'total heat release' may not exceed 15 megajoules during the first 10 minutes of this test. Mattress owners who are unsure about their model's flammability status should contact the manufacturer or, alternatively, the CPSC.
Other factors apply to businesses and brands, but not individual sellers. One example is 'tagging'. In some states, color-coded tags are used to indicate if a used mattress has been properly cleaned and disinfected, or indicate if mattresses that have been rebuilt from used or recycled materials. In virtually every state where tagging laws exist, they do not apply to individuals selling mattresses to other individuals.
Be sure to carefully research all applicable state laws and regulations. This information is typically found through the state's departments of health and human services, consumer affairs, licensing, and/or agriculture.
Step 3: Write an Advertisement
When crafting a used mattress ad, it's important to remain truthful about its present condition. Be sure to take several photographs of the mattress from different angles to emphasize its height and size, as well as licensing tags if they are intact. When listing out qualities and characteristics of the mattress in the ad, be sure to include the following:
The mattress size (Twin, Twin XL, Full, Queen, King, California King, or specialty size)
The mattress height, in inches
Materials in the comfort system, such as polyfoam, memory foam, latex, and/or microcoil layers
The support core – springs, foam, latex, or air chambers?
Fabrics used in the cover, such as cotton, polyester, rayon, wool, and/or lyocell
The age of the mattress, in years (or months if applicable)
Whether the mattress was used as a primary sleep surface or a guest bed
Whether a mattress pad or protector was used
Finally, be sure to list the mattress price somewhere in the ad. Also indicate if the price is negotiable with the abbreviation OBO (Or Best Offer).
Step 4: Choose a Selling Venue
In most cases, mattress owners will not be able to sell their used model to a brick-and-mortar retailer. These establishments usually prefer to exclusively sell new mattress models. In the event that a brick-and-mortar store agrees to purchase a used mattress, the resale price will typically be quite low.
Used mattress sellers typically have better luck using online marketplace sites like Amazon and Craigslist. These sites enable mattress owners to post advertisements for their used mattress, sell directly to other individuals, and coordinate delivery/shipping or pickup details.
Community-based websites, forums, and social media pages can also be valuable resources for used mattress sellers. Many allow users to post ads directly on their sites. Sellers can supplement their digital advertising with physical postings in local newspapers and on bulletin boards throughout their community.
Before attempting to sell a mattress to an individual purchaser, here are a few important considerations:
Online marketplace sites regulate individual transactions to ensure that both parties are satisfied. In the event that a purchaser does not pay the full price or otherwise fails to fulfill their complete obligation, sellers should reach out to site personnel immediately.
Mattress warranties are never transferable to secondhand owners, regardless of whether or not the warranty is still valid. Be sure to clarify this point with potential buyers, as they may expect their mattress to be covered under the original warranty.
Most experts agree that May, June, July, November, and December are the best times of the year to sell a used mattress. These months precede new product rollouts from most leading mattress brands in January and August, and sellers face less competition in the marketplace. Likewise, January and August are generally considered the worst times to sell a used mattress.
Whether or not a seller includes 'OBO' in their price listing, chances are they will need to negotiate with potential buyers. This is why it may be advantageous to sell the mattress at 40% to 50% of the original product price. Even if buyers haggle the price down, the seller may still net a profit of 20% to 30% of the original price.
Expect visit requests from potential buyers who wish to view the mattress in person before finalizing their purchase. Sellers are free to decline these requests, but doing so may affect their resale success.
Sellers are not obligated to deliver the mattress to the buyer. If they choose to do so, then the cost of transporting and handling the item should be factored into the price-point. If they choose not to do so, then they may want to consider deducting mattress transportation costs from the price.
Remember:it is illegal to sell a mattress that has not been cleaned and sanitized, or is infested with bed bugs. It is also illegal (as well as unethical) to sell a mattress as new if it has been used. Those who mislead potential buyers could face legal ramifications.
Learn How You Can Sell Your Used Mattress In 3 Easy Steps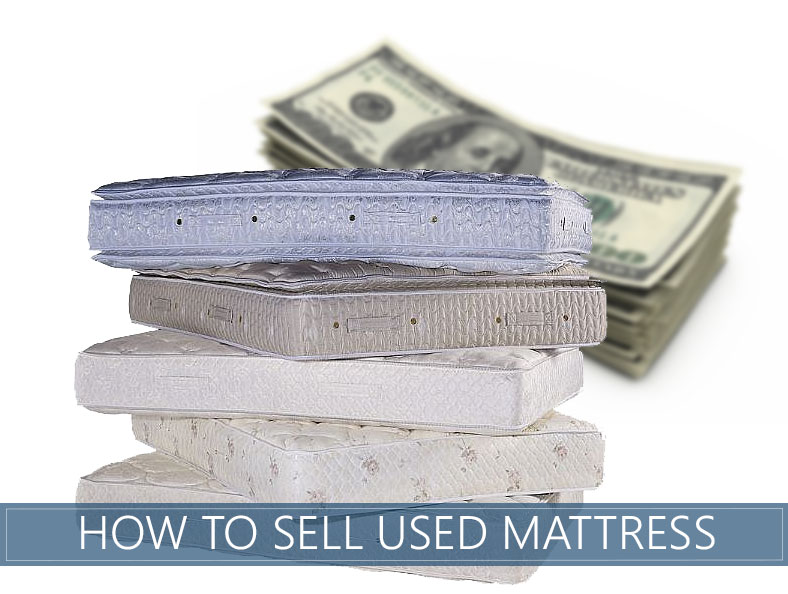 Many people wonder whether they can sell a used mattress or not. Some say that it's better to discard used ones after some time since they are no good. Ideally, you should not use it for more than 10 years, and most mattresses only last that long. – This is valid only if they are cared for correctly.
However, there are some people who may want to replace theirs before this time. No matter what their reason is. It can be because they have moved to a new place, have changed their bed, bought a different size bed, and so on.
This can be one of the reasons why you may also want to replace your bedding. In such situations, the main question is what you should do with your old mattress. You can dispose of it, recycle it, oreven sell it. The latter option is nonetheless the best option if it's in good condition.
Can You Sell a Used Mattress?
Yes, you absolutely can. However, there are many factors that come into play when you want to do so. The main question is – how can you sell it and get a fair price for it.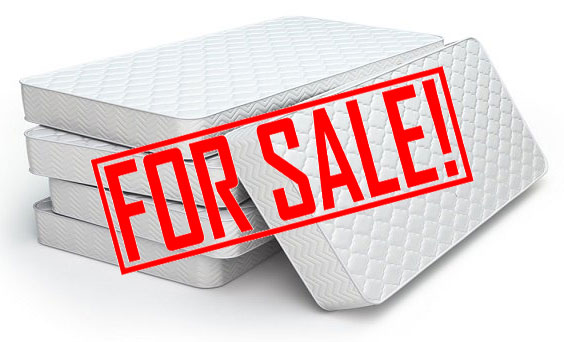 How To Sell a Used Mattress?
We have listed some important points to help you in earning some money for your used mattress. It really doesn't matter how you choose to do it.
1. Select a Shop
First of all, you need to find a willing buyer of used ones and this may be difficult to do, as not many shops are eager to buy old mattresses. This is because shops can buy new ones at wholesale prices and in bulk. Plus, they also want to maintain their reputation in the market by selling new products and not the used ones.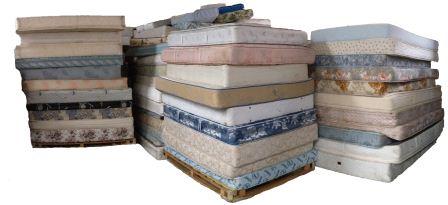 Still, there are a few shops that buy trade with second-hand products and this is where you offer your mattress. However, these shops generally pay less in order to maintain their own profit margin. So, if you do not want to sell your used one to a shop, you can also trade it yourself. Read on to find out how you can do so.
2. Check the Law
Before you decide to trade your old mattress on your own, you must know the rules and statutes of your city. There can be a law in your state that forbids you to sell a used item.
Therefore, you must check and save yourself the hassle of getting into trouble.
3. Advertise
You must consider your options of advertising your used mattress. It is crucial that you choose the right path or platform to advertise. Ensure that the way you select suits you as well as your target audience.
Otherwise, it will just waste your time, money, and efforts. You can turn to newspaper classifieds. forums, online listings, etc.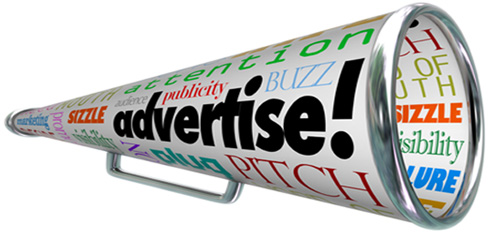 The best place to advertise would be the one that is popular to this particular field. For example, papers and websites that specialise in mattresses or sleep related products. Also, you can take advantage of word of mouth. since your family and friends trust you as well as your old items more than strangers.
Top Tips For Selling A Used Mattress
Not everyone wants to keep their mattress for as long as it will live. Many will last up to 10 years if maintained properly, but some people may choose to change or replace within this time period for whatever reason. Suppose you have moved home, and perhaps want to downgrade or even upgrade your bed, it will, therefore, dictate time for mattress replacement. However, there is the question of what to do with the existing one. There are many options available, some will pay for a mattress removal service, others will recycle, while the next best thing would be to sell.
It is a fact that you can sell a used mattress at any time, but this will always depend on a number of factors that dictate the entire process. The most important question to ask yourself is; how to sell a mattress and still get some reasonable money? Below we discuss some points to think about:
Table of Contents
What You Must Consider
Choosing A Shop
Of course, the economic forces will play a central role. In this case, willing seller and willing buyer principle will definitely apply. However, take note that most shops will not go for used mattresses, because not only do they have the money to purchase new ones in bulk and at wholesale price, but also want to retain their reputation of dealing with new and not used products. However, there are some shops which specialize in second-hand goods which will happily oblige the situation, in which case they may even collect from you, but will most likely pay you the least amount of money due to a profit margin being required. If a shop is not an option for you, then read on and learn how to sell it yourself.
How About Law?
There are a number of things you should take note before selling a used mattress. Remember, existing laws can be an impediment to whether you can sell a used one or not. Therefore, see to it that you check the local statutes lest you find yourself on the wrong side of the law.
Where Should I Advertise?
Options are abundant when it comes to choosing where to list your sale. However, it is important for you to consider the correct platform or avenue you will use to advertise and make sure it suits you and your audience else it may all just be a waste of time. Certain options can include newspaper classifieds, online listings, forums, or just anything in this range. The best places are ones which are a niche in this field, such as websites and papers which specialize in sleep or mattresses. You can use word of mouth too because friends and family are likely to trust you and your used products more than a stranger.
5 Tips On How To Sell A Used Mattress

1. Clean It
Make it a point to see that the mattress you want to sell is thoroughly cleaned and sanitized so that your prospective buyers are not scared to make the purchase. Nobody wants to buy anything where they can obviously see sweat, urine or blood stains. Use a good cleaner and ensure it leaves a fresh odor for impressive results.
2. Be Honest
If the fact is correct, tell the customer that the mattress has been well maintained, especially by using the pad or protectors, and was cleaned, sanitized and aired regularly.
3. Brand Name
Never forget to mention the brand. In most cases, brand names point to quality irrespective of whether the product is used or new. If you can include the model or version that's a bonus because it gives the prospective buyer a chance to run a quick Google search to look up specifications and owner reviews.
4. Take Pictures
Pictures speak a thousand words, so it goes without saying that anything you plan to sell should have corresponding images of the listed product. You must remember to include some photos taken from different angles so the buyers can gauge the quality and condition.
5. Other Details
If you have no pets in the home, always mention this fact. Potential buyers with pet allergies or a dislike for pets will be eager to know whether a cat or dog has been in contact with the bed. Also, if it's coming from a non-smoking environment, it's worth mentioning too. If you can offer delivery, be sure to mention this, and whether it will be free delivery or a cost involved.
Conclusion
If the points mentioned above are considered, you're likely to sell fast. Whether it's clothes or mattresses, many people are into buying used rather than new, so there's no reason why you should be lumbered with yours taking up space in the garage.
The simple fact is, for anything taken out of the protective seal the pricing tends to be lower compared to one that is new and unopened. So provided the condition of your goods are saleable, lawful, and your advertisement is appealing while reaching the masses, there is plenty of scope for shifting your unwanted mattresses.
What is a Used Mattress Worth?
Would you ever purchase a used mattress? In an informal poll, we found thatless than 10% of people would buy a used mattress. Surprisingly however, a ton of people try to sell used mattresses all of the time.
What you need to know before selling your used mattress
To help you understand the market you're selling in, our Dolly Product team pulled together some research on the used furniture market. Let's start by looking at the volume in which people sell used mattresses:
We found mattresses were the fourth most listed furniture type behind chairs, tables, and beds. Due to how people tend to categorize their furniture, it's unclear how to make the distinction between bed frames and mattresses, but the data clearly shows that they're a popular second-hand item listed to be sold.
It seems likely that people were much more inclined to purchase a used table than a mattress. In fact, in the same informal poll, 100% of participants said they would buy a used table versus the less than 10% who said they would purchase a used mattress – clearly, they're viewed very differently when buying used furniture.
When asked about the reasons behind not buying a used mattress, it came down to concerns over cleanliness (derived from how mattresses and tables are used differently) for the two furniture items.
How often are new vs. old mattresses sold online?
Using Google Trends, we found that new mattresses are listed roughly 2x as often as used mattress on the internet. Again, this is surprising data because we found that only 10% of customers are interested in used mattresses. Most likely, this is because there are more used mattresses available than are being sold. Less likely, but still possible, is the idea that people felt uncomfortable being honest about whether they'd be a used mattress in our poll (let's hope you're not staying at their Airbnb!).
When is the best time to sell a used mattress?
August is the most popular month for both used and new mattresses. The second most popular month is January. This lines up with industry experts' suggestion of buying furniture in August and January due to new furniture entering stores. New furniture releases mean sales and clearance pricing.
What does this mean for how you sell your used mattress?
Many people attempt to sell their used mattress, but not as many people are interested in buying used mattresses. This means that there should be a ton of supply for used mattresses, which should drive prices down.
If you're trying to sell a used mattress…you're not going to get much for the mattress, due to the simple fact that it's used. To help increase your possible payout, try to increase the perception of it being as new as possible.
If any of the following is true, add it to your listing to increase your odds of selling!
Only used in a guest room
You have receipts with date of purchase
Tags are still intact
Is in plastic protective wrapping
You used a mattress protector
Anything to help decrease the perception of it being used
Try to sell your mattress in late fall or late spring. You'll want to avoid the competition from furniture stores that comes in August and January.
If you're one of the 10% of people who don't mind buying a used mattress…you're in a buyer's market! Be tough when negotiating with sellers, and don't be afraid to shoot for a low price. Odds are, they aren't getting many offers from anyone else. Alternatively, you can agree to the price, but ask that they take care of delivery (and make sure to let them know that Dolly is a great, inexpensive way to bring their used mattress to its new home!).
Buy in August or January to take advantage of the high-volume market. Many people will be looking to take advantage of the pricing deals, therefore getting rid of their old mattress. Take advantage of this!
What is a used mattress worth?
It's hard to pinpoint an exact value without knowing the details about the mattress. You can run the different attributes through Blue Book for Furniture to get an estimate of its value, but the real market value is probably even lower.
The most typical mattress price in the secondhand market is $250.
Once the mattress has been taken out of its protective seal, it's going to lose value similar to how a brand new car loses value after driving off the lot.
We'd suggest a healthy dose of low expectations when forecasting the future value of your mattress, otherwise you may be sorely disappointed.
No matter what your mattress is worth, it might need hauling, whether that's to your new apartment or the dump. Book a Dolly to find Helpers who'll bring your mattress to its destination, whether it be into the home of an excited new owner, or to its final destination at the dump.
How to Start a Mattress Business Out of the Home


How to Start an Appliance Business
Eventually, most people will need to purchase a mattress and box spring set; most have a short lifespan of anywhere between eight and 10 years. Despite the overabundance of major mattress retailers, due to the high prices found at such mattress and furniture stores, many people are choosing to buy their beds from independent retailers. Running a mattress selling business from home can be quite profitable, but requires careful planning.
Obtain the business documentation required in your city and state to operate a retail business. This may mean getting a resale permit, sales tax and use permit, assumed name certificate (DBA) or employer identification number (EIN). These documents will allow you to purchase mattresses wholesale.
Find a wholesale mattress manufacturer or distributor in your area or as close to you as possible to save on shipping fees. Mattress wholesalers include companies such as American Wholesale Mattress or Wholesale Mattress Distributors.
Decide whether you will offer delivery of the mattresses you sell or require that customers transport their own purchases. If you choose to offer delivery, you will need a flatbed truck or trailer, and can then charge a delivery fee.
Secure a place to store your mattresses that is clean, free of dust, dirt and pets, and away from sunlight and dampness. A commercial warehouse or temperature-controlled storage facility would work well.
Purchase an inventory of mattresses. The most commonly used types are queen and full size mattresses, but you should also stock a few king and twin size mattresses as well. Alternatively, you could specialize in selling toddler or crib mattresses.